Factom is the Best-Performing Post-Crash Coin Among Top 100
FCT, a native token of Factom, a developer of a system for securing millions of real time records using blockchain, is up by more than 80% after its bull run that started at the same time as the whole crypto market crashed in November.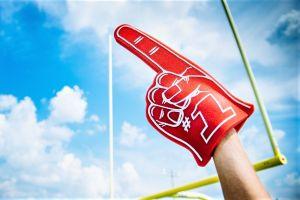 The token, currently (UTC 12:02 PM) 44th by market capitalization, skyrocketed by almost 400% since mid-November through December 6 before falling sharply last week. However it started recovering on Monday, again (+15%.)
FCT price chart: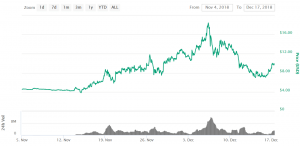 Factom's bull run started in the middle of November, which is incidentally also when the other coins crashed in one of the worst bear runs of 2018. However, FCT defied this downward trend possibly thanks to several different announcements from the team which generated hype around the project.
2018 has been a big year for Factom, leading to some significant new partnerships. Equator, a business unit of Altisource and provider of residential loan default software and marketing solutions, officially announced its partnership with Factom Inc. to use Factom Harmony blockchain-as-a-service (BaaS) platform into the Equator PRO solution on November 13th.
The Factom ecosystem has also announced the launch of factomprotocol.org to coincide with their "expanding role as a world-leading decentralized open-source data integrity protocol," as their official announcement states. The new site introduces a wide range of content, including a Factom discussion forum to allow community members and developers to discuss the protocol and conduct protocol governance.
On December 6th, the company also announced the expansion of Factom Harmony with the release of Harmony Connect, which is offering a way to build blockchain capabilities into an application without managing cryptocurrencies, wallets, or network nodes. Connect offers a free blockchain sandbox for exploration, as well as private blockchain environments for development, staging, and production.
The startup claims that among organizations involved with the Factom Protocol are American Alliance Transnational Corporation, Bill & Melinda Gates foundation, the US Department of Homeland Security and others.
According to Factom, its token is needed to reward a range of parties to build and support the infrastructure of the distributed protocol.
Among top 100 coins (exluding stablecoins) only Factom, Waves (+57%,) Bitcoin Private (+20%,) and Revain (+6%) are in green in the past month.
---