Facebook's Word Play Puts Libra's Promise Under Question
Until the necessary regulatory approvals are gained, Facebook's Libra will not be launched, David Marcus, co-creator of Libra, head of their Calibra wallet, said on multiple occasions. But what exactly does it mean – no launch in the U.S., or no launch anywhere – remains unclear.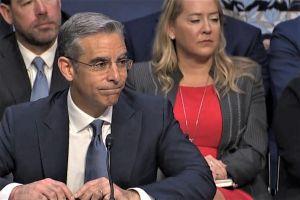 Amidst a myriad of concerns expressed by lawmakers regarding Libra, not the least of which is that digital currencies may disrupt the global banking industry, Marcus answered the questions of two U.S. congressional committees last week, where he reiterated: "Let me be clear and unambiguous, Facebook will not offer the Libra digital currency until we have fully addressed regulators' concerns and received appropriate approvals."
However, BBC has been trying to get this statement clarified and to find out "whether [Facebook] feels it needs U.S. lawmakers on board in order for Libra to go ahead", both from Facebook and the members of the Libra Association, but they got no clear answers.
BBC changed their question and asked again: "If the U.S. doesn't give approval, but Facebook gets approval elsewhere in the world, will Libra's launch go ahead in those places?"
A Facebook's spokeswoman replied: "David [Marcus] committed that Facebook will not offer the Libra digital currency until we have fully addressed regulatory concerns and received appropriate approvals. This is Facebook's commitment. We will be offering Libra through Calibra. Calibra will only launch in jurisdictions in which we have approval to launch." Though BBC tried getting a clarification again, the spokeswoman wouldn't comment any further.
However, the spokeswoman confirmed that Marcus was referring specifically to the wallet Calibra, rather than Libra, while a spokeswoman for the Libra Association, which oversees the development of the project, said it would launch only when it had "addressed applicable regulatory issues and received appropriate approvals".
As previously reported by Cryptonews.com, last week Marcus confirmed during a second hearing that there will be countries where Calibra can't operate, but the Libra token might be accessible via other wallets. Also, according to him, the main use case of Libra in the U.S. is sending money abroad.
Meanwhile, Senator Mark Warner told BBC that, backed by the U.S. dollar and dollar-denominated securities, Libra's launch "will have very real consequences - and poses very legitimate stability and soundness concerns - for the U.S., even if Facebook chose not to launch it in the U.S.", and that he expects Facebook "to adhere to Mr Marcus's commitment not to launch Libra - full stop - unless and until the concerns of regulators are addressed."
_____________________
_____________________
Also, Marcus said previously that he expected the Swiss Federal Data Protection and Information Commissioner (FDPIC) to be Libra's privacy regulator, since the Libra Association is based in Geneva. However, according to Reuters, the FDPIC said it sent a letter on July 17 to the association, because there was no word from them about the project, asking for information and "more details to help define its oversight role over the U.S. social media company's proposed digital currency", but that they didn't get a reply yet.
Meanwhile, though backed by 27 strong partners, Facebook has faced a number of regulatory hurdles so far, and is a subject of discussion for some of the largest world's organisations, such as the G7.
However, Visa, one the members of the Libra Association, confirmed that out of the 27 founding partners of the project no one has yet officially joined it.
"We're in discussions and our ultimate decision to join will be determined by a number of factors, including obviously the ability of the association to satisfy all the requisite regulatory requirements," Alfred F. Kelly, chairman and CEO of Visa, said during a earnings call yesterday.
According to him, "it's really, really early days and there's just a tremendous amount to be finalized." However, he stressed that "we actually believe we could be additive and helpful in the association."
Last week, Marcus confirmed that until now all investments in Libra were made by Facebook only. He declined to provide any numbers.
In either case, as reported by Politico, Facebook has expanded its lobbying operation to help pitch Libra.
In addition to its in-house lobbying team, Facebook has hired a pair of lobby shops with deep experience in Washington's financial services arena to work on Libra issues — the Sternhell Group and the Cypress Group, the report said citing sources familiar with the matter. Also, the company has reportedly tapped the law firm Davis Polk to help handle regulatory concerns. Facebook has also been leaning on outside firms under its employ on other issues to help sway policymakers scrutinizing the currency, including BakerHostetler and the OB-C Group, the report added.
Meanwhile, the Facebook's announcement of its Libra coin, even if not launched yet, is already being used as a conning tool by many scammers.
---