EY Announces Ethereum-Based Carbon Credit Traceability Platform – How Does it Work?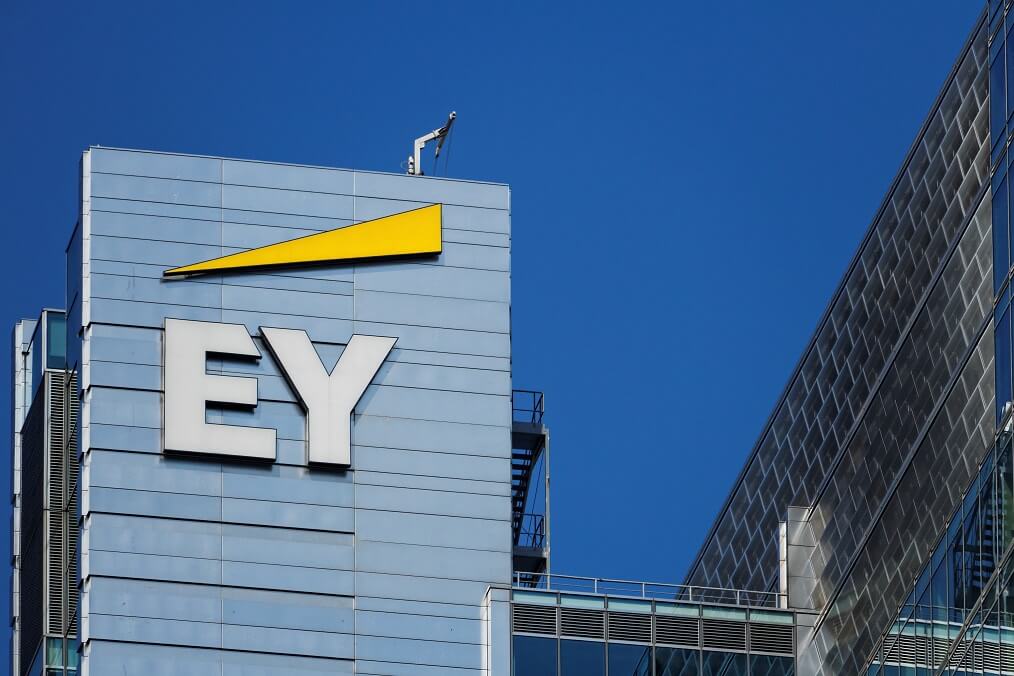 One of the 'Big Four' accounting firms, Ernst & Young (EY) has announced that its Ethereum (ETH)-based platform for enterprises to track their carbon emissions and carbon credit traceability is now available in beta version.
According to the latest press release, the company's EY OpsChain ESG is available on the EY Blockchain SaaS platform.
The announcement stated that,
"Developed on the Ethereum blockchain, the new solution will provide a single, verifiable view of CO2 emissions (CO2e) to address the needs of enterprises that struggle to accurately measure and track their carbon footprint."
Additionally, the platform will be useful to consumers, business partners, and regulators, the firm claimed, as it will provide them transparency through "a trusted platform for emissions and carbon credit traceability within an ecosystem through the use of tokenization."
Per the company's Global Blockchain Leader Paul Brody,
"EY OpsChain ESG was developed based on the conviction that blockchains are the glue that can link business processes and global ecosystems across enterprise boundaries. Detailed traceability allows for tracking of emissions inventory through tokenization including the ability to link carbon output to specific product output."
EY argued that thanks to the platform tokenizing products' emissions, enterprises will get a clear picture of their CO2e positions, which will further allow them to make informed ESG-related decisions.
EY OpsChain ESG has been built to the standards of the Microsoft-backed InterWork Alliance for Carbon Emissions Tokens, which is part of the Global Blockchain Business Council (GBBC).
It provides immutable reporting on an enterprise's current CO2e, independently verifiable through the integration of key emissions data validators.
Enterprises are also able to demonstrate the authenticity of the carbon offsets used to reduce their environmental impact as they decarbonize, said the company.
EY is No Newcomer
Back in October 2019, the company launched EY OpsChain Public Finance Manager (PFM), a blockchain-enabled solution that aimed to help governments drive transparency and provide accountable outcomes for citizens as well as track budgets, expenditures, and results.
In March 2020, it launched the Baseline protocol, a package of public domain blockchain tools for enterprises, developed in cooperation with blockchain company ConsenSys and the tech giant Microsoft.
In September 2021, EY said it would use the Polygon (MATIC) protocol to deploy EY blockchain solutions on Ethereum. It connected the Polygon public, permissionless commit chain into EY flagship blockchain services including EY OpsChain and EY Blockchain Analyzer, they said at the time.
In May 2022, the company announced the launch of the EY OpsChain application programming interface (API) services for enterprise users, which allowed access to the Ethereum Mainnet and the Polygon network. They also included the ability to deploy token contracts and then mint, transfer, or burn tokens.
____
Learn more:
- 'Big Four' Rush to Audit Crypto Industry, More Transparency Ahead?
- EY, Samsung SDS & Naver-Line Consortium Bids to Test South Korean CBDC

- Blockchain Consensus Mechanisms and Their Role in Sustainable Blockchain Development
- Ethereum Price Prediction as Meme Coin Mania Pushes Gas Fees to 12 Month High – Is ETH Adoption on the Rise?

- What Is Ethereum 2.0?
- What Is Web3?
---