Ex-Goldman Trader Co-launches Platform for "Sophisticated Investors"
Tagomi Holdings Inc, an electronic brokerage offering prime services for cryptocurrency investors, today announced it is live and executing client trades, and that it has received the backing of several notable investors.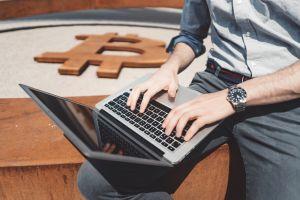 The brokerage was co-founded by Greg Tusar, former global head of electronic trading at Goldman Sachs Group, who is working alongside co-founders Jennifer Campbell (CEO), and Marc Bhargava, the company's president. Tagomi claims it has raised USD 16 million from investors such as Peter Thiel's (co-founder of PayPal) venture-capital firm, Founders Fund, Collaborative Fund, SV Angel, Digital Currency Group, and others.
The company bills itself as bringing "robust infrastructure and institutional services that sophisticated investors need to trade at scale." They are not an exchange, however: the company works with digital asset trading venues, OTC desks, and others to execute trades across multiple liquidity venues, their website explains.
"Cryptocurrency trading lacks the transparency and sophisticated execution that top family offices and wealth management firms have come to expect," said one of the backers, Joe Lonsdale, Founder of Palantir and Addepar, two American software companies.
"Our focus is on providing our clients, which include financial institutions, high net worth individuals and other sophisticated digital asset investors, a comprehensive solution that eases the operational challenges associated with trading at scale in this emerging asset class." Campbell was quoted as saying in a press release.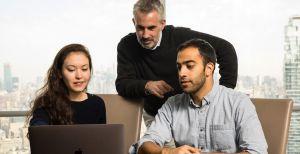 Meanwhile, Tusar told Bloomberg that the current environment is challenging, "but we think there's a lot of longer-term demand for digital assets and helping clients understand the transformative impact of crypto and blockchain." Tagomi's investors generally have a long-term view when it comes to digital assets and cryptocurrencies, said Tusar, adding that the team began building the platform in March.
"The people we're engaging so far are still interested and engaged because they see what this technology can do over the long-term," Tusar said.
The company's website reiterates their belief that the platform is either for a "sophisticated investor or organization" or "an institution who demands a high level of regulatory compliance." Investors who want to place orders of USD 10 million for Bitcoin, for example, might be limited if no exchange is able to handle the order. However, Tagomi only takes customers from certain jurisdictions in order to comply with laws and regulations, and requires all customers to go through their compliance on-boarding process.
---