Ethereum's Vitalik Buterin Now Bitcoin Price Analyst Too
Ethereum (ETH) Co-founder Vitalik Buterin keeps criticizing the stock-to-flow (S2F) model, though agreeing that a lack of correlation between the rise in bitcoin (BTC) price and the coin's halving isn't enough to do away with this popular and disputed model.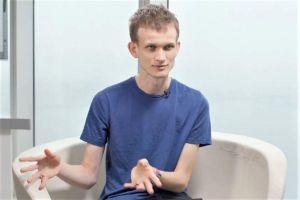 The theory that the halving causes a price rise is "unfalsifiable" due to the inconsistency in price increases, Buterin tweeted on Sunday.
PlanB, the model's author, disagreed with Buterin's opinion, writing that in the S2F terms, halvings make BTC scarcer, arguing that it's more about the average price levels than the peaks.
Quite a discussion has been led following the statement, with the model's supporters, critics, and those in between chiming in. In reply to Buterin, Twitter user Ricardo Lopes argues that the lack of correlation argument is not sufficient to disprove the model because "it's not what the model projects. "It doesn't seem to imply a peak is due to the halving event, rather that each period between halvings sees different orders of magnitude due to different supply," he writes, and adds: "Falsifiable if that no longer happens on a new period."
All this goes back to multiple narratives surrounding Bitcoin halvings, as well as possible outcomes, one of the most popular of which is that the coin's price will significantly rise. According to the stock-to-flow model, when a halving happens, the stock-to-flow ratio doubles and the model price increases.
Per this model, Bitcoin was initially set to jump to USD 100,000 before Christmas 2021. Also, according to the updated model, Bitcoin will hit USD 288,000 in a few years. Just two weeks ago, the model was updated with a new data point - a red dot - indicating that the new bull cycle has seemingly begun and BTC might reach USD 100,000 in a year.
Meanwhile, as reported, in four years since the second halving in 2016, BTC price increased by 1,364%.
This is not the first time Buterin criticized the S2F model, as he expressed his dislike for it as a tool to predict BTC's price before. PlanB said at the time that the Ethereum Co-founder ought to be a critic, as liking S2F would mean saying ETH has no value.
Furthermore, Buterin is not the only member of the community with a dose of skepticism, as this group includes the well-known Bitfinex trader J0E007 who said that the second model is a step in the right direction, as well as Eric Wall, Chief Investment Officer at crypto asset management firm Arcane Assets, who claimed that the S2F model is based on the flawed logic that "almost no one understands."
At pixel time (11:39 UTC), BTC trades at USD 9,143 and is down by 3% in a day and by 6% in a week. The price dropped by 3% in a month, erasing almost all its gains in the past 12 months.
___
Here are a few more reactions from this ongoing debate:
__
__
__
___
Learn more: Did Vitalik Buterin Just Say That Ethereum Is Now More Important Than Bitcoin?
---