Ethereum Exchange Inflows More Concentrated, Fewer Insiders Dominate
Ethereum (ETH) not only has fewer on-chain exchange users than bitcoin (BTC), but the inflows are also more concentrated. Also, a drop in competition amongst ETH sellers is signaling that fewer insiders dominate its decentralized markets than is the case with centralized exchanges, according to an analyst.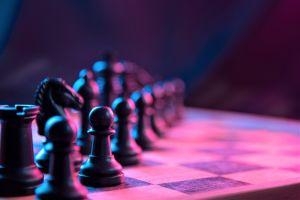 Ethereum inflows have become more concentrated since decentralized finance (DeFi) and decentralized exchanges (DEXes) became established, Chief Economist at Chainalysis, Philip Gradwell, said in his latest Market Intel Report.
According to him, prior to June 2020, the concentration of inflows to the top deposit addresses was similar across BTC and ETH. But afterwards, "the ten users who deposit the most ethereum on exchanges are responsible for 53% of all ethereum deposited, compared to 22% for the top ten bitcoin depositors," the analyst said.
Furthermore, the vast majority of centralized exchange users never transfer assets on the blockchain, preferring to interact with an exchange's website instead.
Per the Chief Economist, the increasing concentration of ETH inflows is important because assets are usually sent to exchanges to be sold, therefore suggesting that "there is much less competition amongst sellers of ethereum on exchanges relative to bitcoin." Self-hosted assets, such as those held by private investors, account for 12% of ETH exchange inflows, suggesting that investors rarely send assets to exchanges to be sold, while traders provide the vast majority of liquidity.
The majority of exchange inflows are from other exchanges, the report said. For ETH, 61% of exchange inflows have been from exchanges since the start of 2020, showing "the opportunity that exists for those who provide liquidity across exchanges."
Besides exchanges, other services are the source of 27% of ETH exchange inflows. Two-thirds of the inflow from other services since the start of 2020 is from DeFi, Gradwell said, adding,
"The large spike in ethereum inflows in September 2020, and more recently this April, are from the flow of ethereum from DeFi to decentralized exchanges, which often then flows back to DeFi."
Comparing BTC and ETH, Gradwell argued that "many more" people deposit bitcoin on exchanges than they do ethereum, with exchanges having "far more" active deposit addresses for the former than the latter. Since the beginning of 2020, on average 132,000 users a day deposit BTC, and 23,000 users deposit ETH - meaning that bitcoin has five times the number of on-chain exchange users than ethereum.
At 09:41 UTC, ETH trades at USD 2,770 and is up by 7% in a day and 17% in a week. BTC trades at USD 54,534 and is up by less than 1% in a day and the past seven days.
____
Learn more:
- Binance Chain is On 'a Parabola', Surpassing Ethereum in Several Metrics
- Ethereum Won't Hide From Quantum Computers Behind PoS Shield
- Decentralized Exchanges Set To Accelerate in 2021
- How Bitcoin and DeFi are Completely Different Phenomena
---