Ethereum Classic Turns Into the Worst Performing Top 20 Coin Today
After a strong rally this year, Ethereum Classic (ETC) is once again correcting its gains and is the worst-performing coin among the top 20 digital assets by market capitalization today and in the past week. Meanwhile, a parallel upgrade to fix the accepted one has been voted in.
ETC has dropped 6% in the past 24 hours and is unchanged in a week, while the absolute majority of other 20 coins are in green and all are in green in a week. However, after rallying by 139% in the past month, ETC is now (UTC 11:13) trading at USD 11.80.
ETC price chart: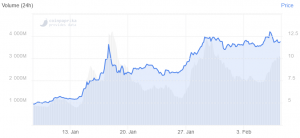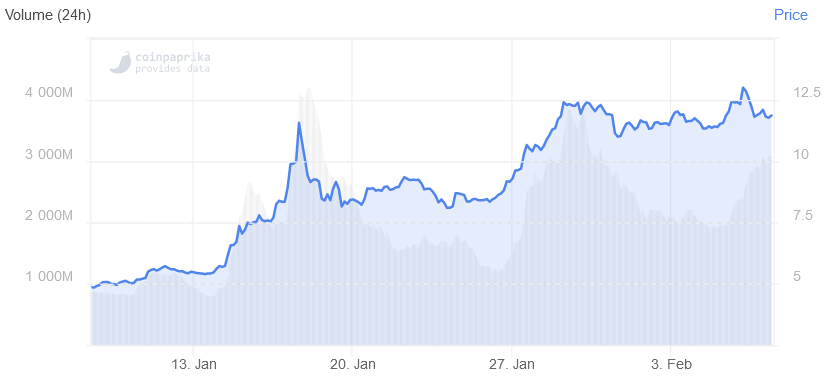 15th coin by market capitalization has been going strong lately. They reported that the hash rate reached an all-time high of 20Ths, and that the number of subreddit subscribers went up, saying that "this rally has seemingly captured investor interest." In late January it once more took a spot among the top 10 coins, following a major rally.
Meanwhile, a major development this week was the ETC developer team's Core Dev call held on February 5, where they discussed their approach to the next upgrade and the fault it contains.
ETCCooperative said that, while implementing the Aztlán hardfork for Parity-Ethereum and Multi-Geth, certain specification flaws were discovered, "which mean that the specification as written does not meet the original intentions." This was discovered after Aztlán was moved to "accepted," writes Donald McIntire, founder of Etherplan, a wealth management platform on Ethereum.
The solution is easy, the developers said:
"fix" it by including a second, parallel hardfork called Phoenix, activated at the same block, and call it "the Phoenix Day,"
or "redo" it and see Aztlán withdrawn and a replacement hardfork scheduled on a delayed timeline.
During the call, the "fix" option and the Phoenix upgrade have been moved to last call. This means, writes McIntyre, provided that there are no objections or issues found in the testing period, once Phoenix is accepted, both the Aztlán and Phoenix upgrades will be activated on the ETC mainnet at the same time on the block number 10,500,839, estimated for June 10.
Certain proposals on which there was a consensus were rejected during the dev call, as "they were not appropriate for ETC," tweeted Bob Summerwill, Executive Director at ETCCooperative.
Meanwhile, ETC completed its Atlantis upgrade in September and Agharta in January.
---