Ethereum Burning Thousands of USD a Minute, While Miners Face the Change
Disclosure: Crypto is a high-risk asset class. This article is provided for informational purposes and does not constitute investment advice. By using this website, you agree to our terms and conditions. We may utilise affiliate links within our content, and receive commission.
Following its latest and highly-anticipated network upgrade, Ethereum (ETH) is currently burning some USD 8m worth of ETH per day, and has already burned nearly USD 12m. Meanwhile, there seems to have been plenty of confusion among miners on the first day.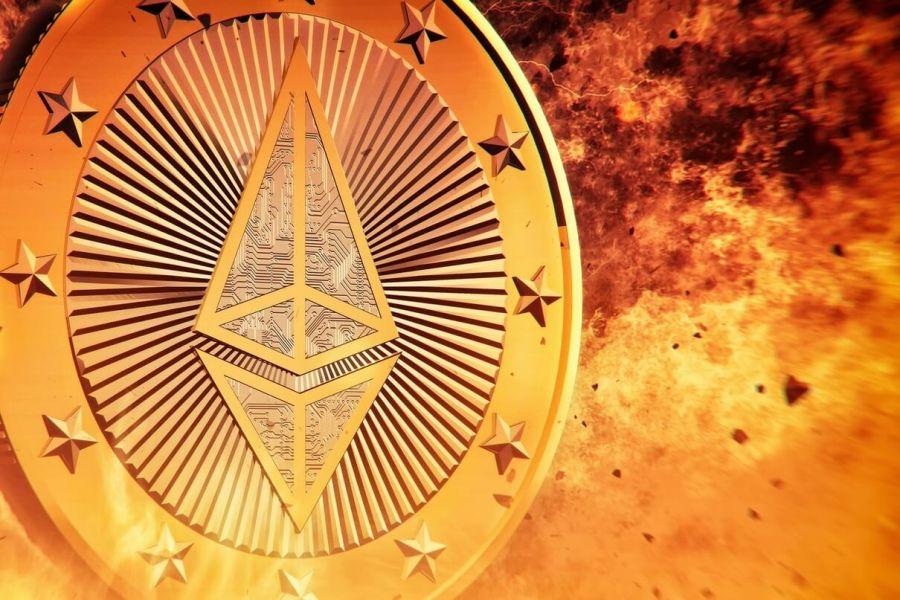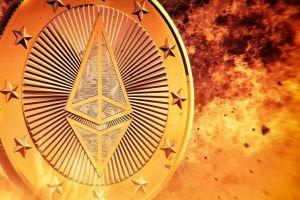 A total of ETH 4,260 have been burned at the time of writing, with the number increasing each minute. Per the current price of ETH, this is USD 11.83m disappearing in virtual smoke.
Furthermore, the current burn rate per Etherchain is ETH 2.08 – or USD 5,774 – per minute. This would translate to USD 346,440 each hour. Should the burn rate and the price remain the same or similar, in the next 24 hours, some USD 8.32m worth of ETH will have been burned.
As reported yesterday, the Ethereum London upgrade arrived, bringing with it the much-discussed Ethereum Improvement Proposal, or EIP, 1559. This particular EIP came with an automatic token burn mechanism for each transaction, and is expected to help improve the fee market.
Meanwhile, Ultrasound.money shows the current lead burner to be COVIDPunks – a drop of 10,000 non-fungible tokens (NFTs) inspired by Larva Labs' super-popular CryptoPunks. COVIDPunks have burned ETH 527.46.
NFT marketplace OpenSea follows it with ETH 504, while the third-placed Uniswap V2 burned ETH 336 so far.
Hayden Adams, Founder of Uniswap, commented on the burn rate as well, stating that the protocol, per this rate, would burn nearly USD 1bn a year.
However, crypto researcher Hasu stressed that the current burn rate will not last forever.
Blockchain analytics platform Nansen data scientist Alex Svanevik further noted a drop in the median gas price, but also argued that for the moment, the adoption of EIP-1559 is low, adding that "less than 2% of transactions make use of EIP-1559 features."
Some commenters, however, are confused and seemingly dissatisfied with the changes that the London was/is supposed to bring. One person argued that they expected more predictable fees with the arrival of EIP-1559, but that one of their transactions "actually over doubled since yesterday." Another in the same thread added that the base fee is "now predictably very high."
Others, however, argued that "'predictable' and cheap are very different things."
Notably, a number of crypto insiders previously stated that the EIP itself is not meant to reduce fees, as well as that whatever changes occur following the upgrade of the network are unlikely to be visible overnight.
But we can take a look at its current state.
The ETH price notably jumped at one point on August 5, from USD 2,572 to USD 2,817. Overall, in the past 24 hours, it appreciated 3%, as well as 17% in the past week. ETH is currently trading at USD 2,776 (at 8:35 UTC).
Per Bitinfocharts.com, the average transaction fee (7-day simple moving average) has gone up from USD 8.3 on August 4 to USD 9.54 the following day. The median transaction fee (7-day simple moving average) has also seen a slight increase in this period, from USD 3.5 to USD 4.
The network hashrate has been on a near-continual rise since July 1, continuing the trend in the past couple of days as well.
Ethereum co-founder Vitalik Buterin told Bloomberg that "1559 is definitely the most important part of London," while the London ugpgrade is "proof that the Ethereum ecosystem is able to make significant changes."
This upgrade "definitely makes me more confident about the merge," he told Bloomberg, referring to the current Ethereum mainnet merging with the beacon chain proof-of-stake (PoS) system (expected in late 2021 at the earliest).
Miners' confusion, misconceptions, and refusal
As for miners, some of which had protested the coin burning before, some are still against the EIP, some seem to surprised by some of the benefits that they claim to see from the upgrade, but there also seems to be plenty of confusion, given that the upgrade happened just a day ago.
Michael Carter of miner YouTube channel 'Bits Be Trippin' tweeted that he has "received a metric ton of questions from miners since EIP-1559 went live," noting that there is "confusion on total ETH burned vs. transactions" among other of its aspects.
"I will admit I did not expect EIP-1559 to go into place and for mining profitability to go UP," tweeted MeanHash B, adding: "We will see what happens over a few days, but right now it's actually gone up."
Per Bitinfocharts.com, Ethereum mining profitability (7-day simple moving average) has been on the rise since late July, seeing a small jump between August 4 and August 5, from USD 0.076 a day for 1MHash/s to USD 0.079. Raw values show a higher jump in the same time period from USD 0.0762 to USD 0.0905.
There are also arguments that the blocks are faster, but that it seems "like there is incentive for miners to hit blocks faster even if they aren't full, because filling a block isn't rewarded at the same rate it used to be," MeanHash B said.
Hasu, however, tweeted that it "seems that yesterday's suspicion that 1-2 pools may be deliberately mining smaller/empty blocks in response to EIP-1559 couldn't be confirmed in the bigger picture," in response to a tweet by Buterin discussing full blocks:
Just days before the upgrade, William Foxley, Editorial Director at Compass Mining, wrote that "miners will experience heartache given a projected 20%-30% decline in revenue," with a drastic decrease in miner extractable value (MEV) rewards since May's price correction mak[ing] a bleak situation look even worse."
Out of the three revenue streams – inflation rewards, transaction fees, and MEV rewards – miners should expect the first one to make up a majority of their revenue going forward, said Foxley.
"On the more positive side, the very technological changes taking fees away from miners may happen to bolster the value of the underlying asset," he added.
____
Learn more:
– Ethereum's Hope No. 1559: What It Does and What It Doesn't Do
– Ethereum Miners Can Transition to These Coins and Boost Their Values
– MEV Harms Ethereum Users And it May Be Here For Some Time
– Pantera CEO Trims Bitcoin Price Forecast For 2021, Sees ETH Outperforming
---