Ethereum 2.0 Multi-Client Testnet Medalla Up 30% in Active Validators
Disclosure: Crypto is a high-risk asset class. This article is provided for informational purposes and does not constitute investment advice. By using this website, you agree to our terms and conditions. We may utilise affiliate links within our content, and receive commission.
The first week of the Ethereum (ETH) 2.0 multi-client testnet Medalla saw a 30% rise in active validators and staked ETH.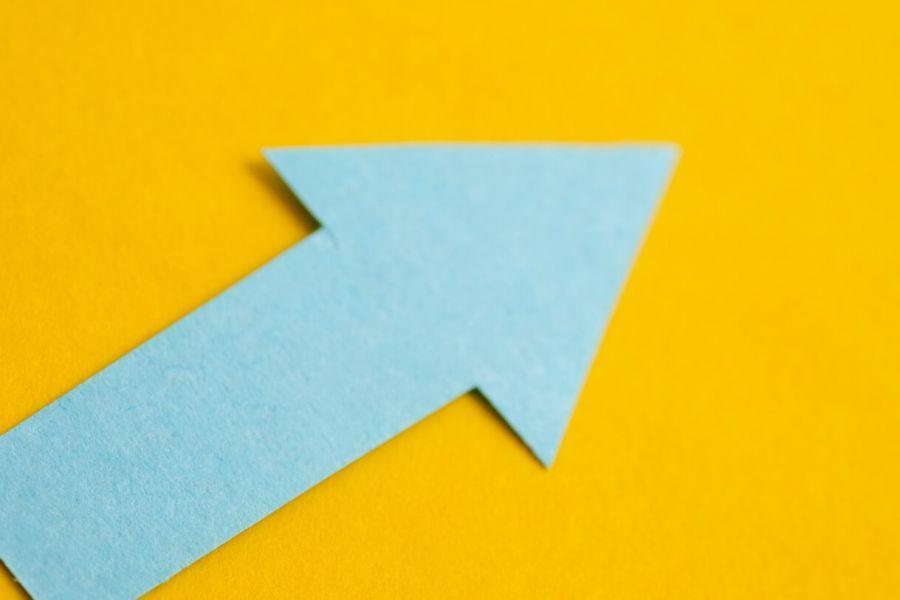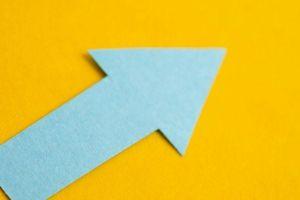 Per beaconch.in, 26,319 active validators (15:43 UTC) have joined the network, staking some ETH 843,208 (USD 325m).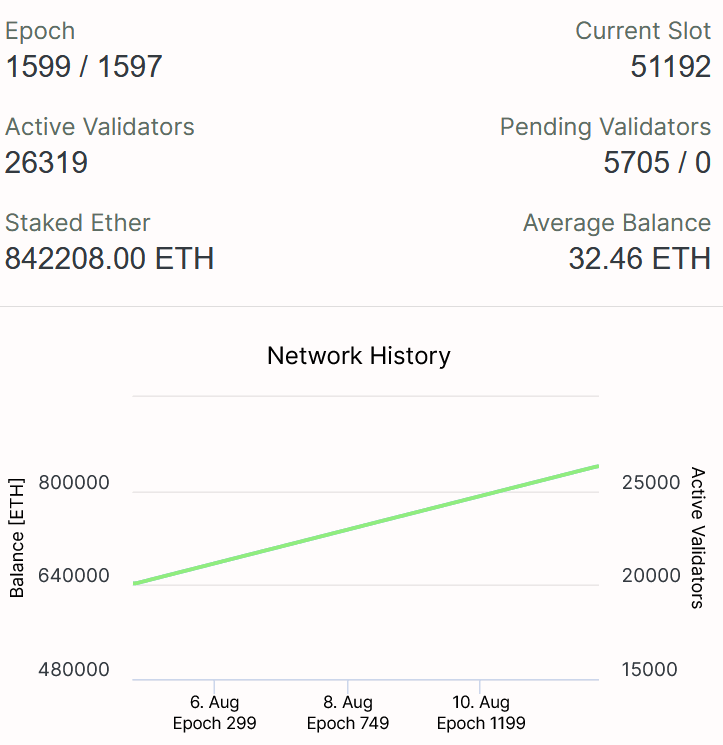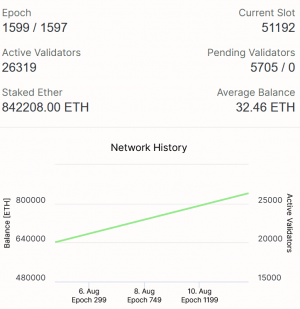 Medalla, the final multi-client testnet before Phase 0 (the Beacon Chain) of ETH 2.0, was launched on August 4. Ethereum developers said it was a success, running nominally, but they noted a few expected missed slots, as well as that "for a number of reasons, initial participation by validators was low, and it took around 7 epochs (40 minutes) before we saw the chain first finalize," as Ben Edgington, researcher at Ethereum-focused blockchain company ConsenSys, wrote in an August 8 post. He added that "this is really not a big deal" and that "everything has been running pretty well since."
Prysm coder Terence Tsao wrote in an update that "many validators were not perfectly set up at genesis, leading to subpar starting participation." The chain requires at least 66% of validators to be actively validating for the chain to finalize, while that percentage was 57% for the first half hour of the launch and is now closer to 80%.
"Although this is not much of a concern during the testnet, the mainnet launch needs to be far more telegraphed, with clients having a stable version a long time before the release," Tsao said.
Prysm, Lighthouse, Nimbus, and Teku are active clients, with Lodestar and Trinity still being marked with 'in-progress.' Lodestar, due to some Medalla launch issues, is expected "to be back in the testnet in a few weeks."
A day after the launch, an updated version of how to use Prysm ETH 2.0 client was released, so that "non-technical users will be able to join the ETH 2.0 Medalla Testnet," tweeted Austria-based blockchain company Bitfly.
Also on August 5, the team announced that Ethereum switched to open-source framework Gatsby, for which they wrote that "you could say that Gatsby is our Phase 0. It's setting us up for future success."
Meanwhile, Ethereum co-founder Vitalik Buterin recently published an annotated specification for Ethereum 2.0 Phase 1, which should bring basic sharding.
Furthermore, in late July, ahead of the Medalla ETH 2.0 Testnet, the Ethereum Foundation's ETH 2.0 research team released the testnet version of the ETH 2.0 validator launchpad. Its purpose is to allow users to keep track of and make deposits into the Medalla.
Attacknets were also released in July, with USD 15,000 bounty "ripe for the taking!", as Ethereum Core developer Danny Ryan tweeted. The first round proved successful, with a nine-year-old bug in the Go standard library being discovered.
As reported, Afri Schoedon, release manager at blockchain infrastructure company Parity Technologies, estimated that November could be the possible Phase 0 launch time, provided that no critical issues are found, though early 2021 was also mentioned elsewhere online.
____
Learn more:
New Ethereum 2.0 Calculator: Stake ETH 1 and Earn 279% in 10 Years
Ethereum 1.0 Has 'A Major Role' To Play Before Merging With ETH 2.0
---