Elon Musk Lights Dogecoin Candle Again, Removes Bitcoin From Twitter Profile
Disclosure: Crypto is a high-risk asset class. This article is provided for informational purposes and does not constitute investment advice. By using this website, you agree to our terms and conditions. We may utilise affiliate links within our content, and receive commission.
The world's richest person, Tesla's Elon Musk, caused quite a stir throughout the Cryptoverse again, with his series of posts about dogecoin (DOGE), calling it "people's crypto." (Updated at 09:35 UTC: updates throughout the entire text.)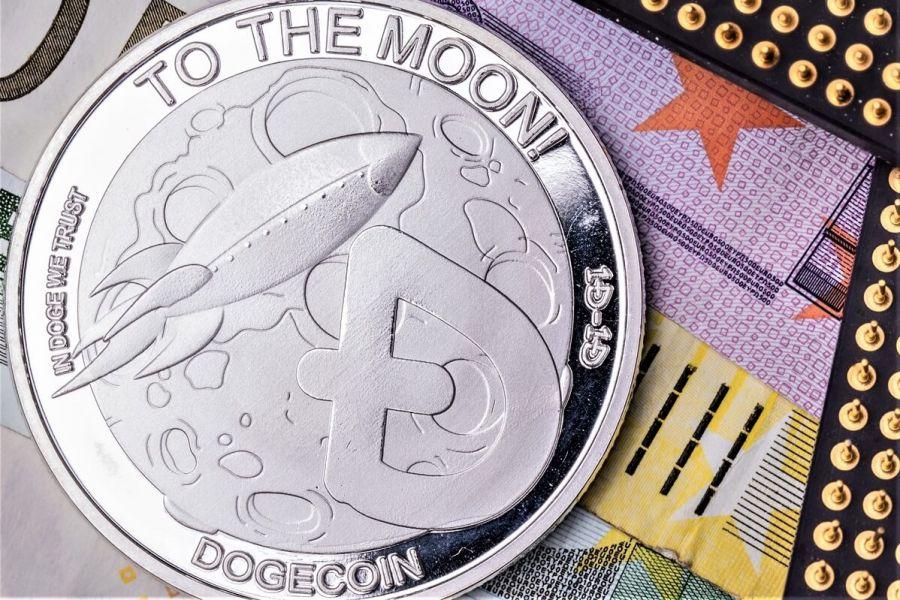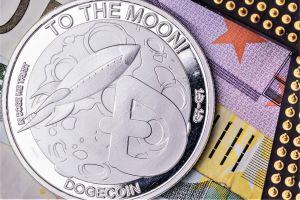 Musk is back from his brief Twitter hiatus, and he tweeted a picture of an ascending rocket with just one word: 'Doge'.
This was followed with more tweets, saying: "No highs, no lows, only Doge" and "Dogecoin is the people's crypto […] No need to be a gigachad to own".
Last week, Musk stated that he must be careful when talking about cryptocurrencies because his words could move the market.
The 12th cryptocurrency by market capitalization (per Coingecko), DOGE, jumped from USD 0.040 to USD 0.0576 in less than an hour before dropping to USD 0.0477. At the time of writing (09:31 UTC), DOGE trades at USD 0.0489 and is up by 51% in a day. It's still down by 39% from its all-time high, reached 6 days ago.
DOGE price chart: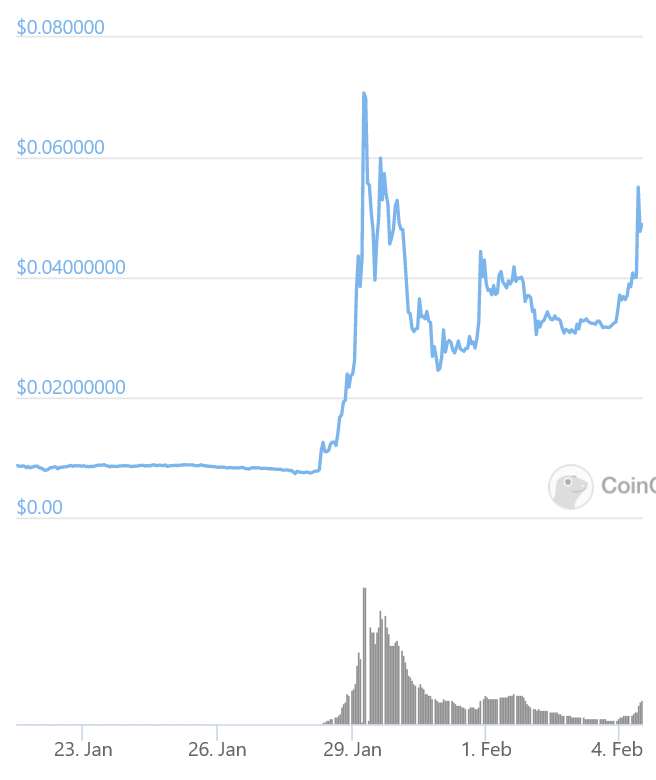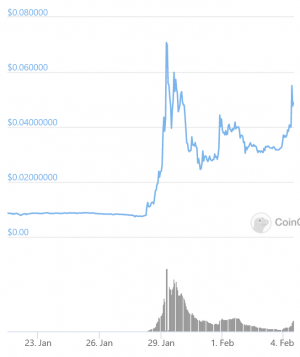 "Occasionally, I make jokes about dogecoin, but they really just meant to be jokes. Dogecoin was made as a joke to make fun of cryptocurrencies obviously," Musk said last week, adding that "the most ironic outcome would be that dogecoin becomes the currency of the Earth."
Meanwhile, Musk removed the Bitcoin (BTC) symbol he had put in his Twitter bio last week, which also caught the Cryptoverse's attention.
Actually, DOGE too was involved at the time of the BTC emoji addition, as Musk also made a cryptic tweet that read, "In retrospect, it was inevitable" – which some interpreted to refer to adding the emoji, and others as a reference to DOGE's performance.
Speaking of which, DOGE had shot up right into the top 10 tokens token list in a seemingly unprecedented community-led pump before dropping again.
This was far from the only pump and dump action DOGE has seen over the past few weeks. The coin caught the attention of the r/wallstreetbets subreddit, the 8.5m-members-strong group said to be responsible for the GameStop pump in January. The joke-coin's price went up after a member asked about it.
Previously, it was TikTokers who had attempted pumping the coin to USD 1. While the movement is not as large or as coordinated as it was last year, TikTokers are still producing DOGE-related and DOGE-pumping content, some of it referencing Elon Musk's pumps.
Pump and dump schemes have been the talk of the town recently, with blockchain company Ripple-affiliated XRP being placed in that context as well – with the coin's price jumping as the result of coordinated pumping campaigns on platforms such as Reddit and Telegram.
Musk previously commented that bitcoin may get a broad acceptance by the "conventional finance people," but also that he doesn't have "strong opinions on other cryptocurrencies" – which makes his tweets on DOGE all the more peculiar.
Meanwhile, Musk's latest tweets come after his company SpaceX launched its latest Starship prototype, which ended in a fiery crash landing Tuesday, as The Guardian reported.
The billionaire's words have not only sent the Cryptoverse into a frenzy, with Crypto Twitter producing large amounts of DOGE posts, but the coin has also been reportedly trending in some countries.
____
More comments:
__
__
__
__
__
__
__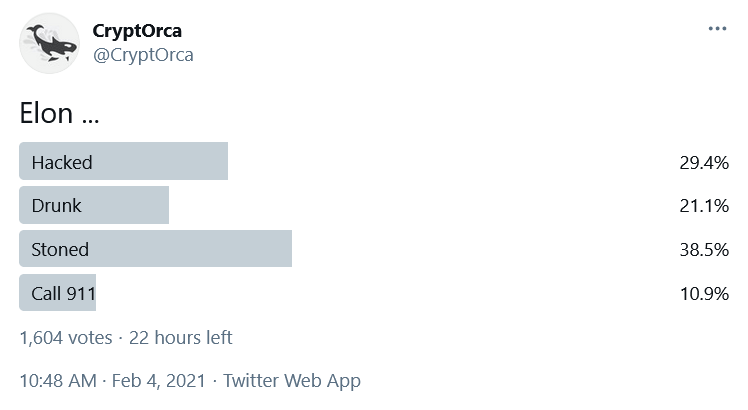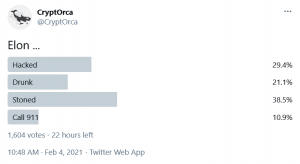 ---