Dominican Republic Citizenship Advertised as Benefit to STO Investors
Disclosure: Crypto is a high-risk asset class. This article is provided for informational purposes and does not constitute investment advice. By using this website, you agree to our terms and conditions. We may utilise affiliate links within our content, and receive commission.
As the security token offering (STO) market is still in its early stages, a Cayman Islands-based holding company, La Estancia Holdings Ltd., is advertising a chance to gain citizenship in the Dominican Republic (not to be confused with Dominica) among other benefits to their STOs investors.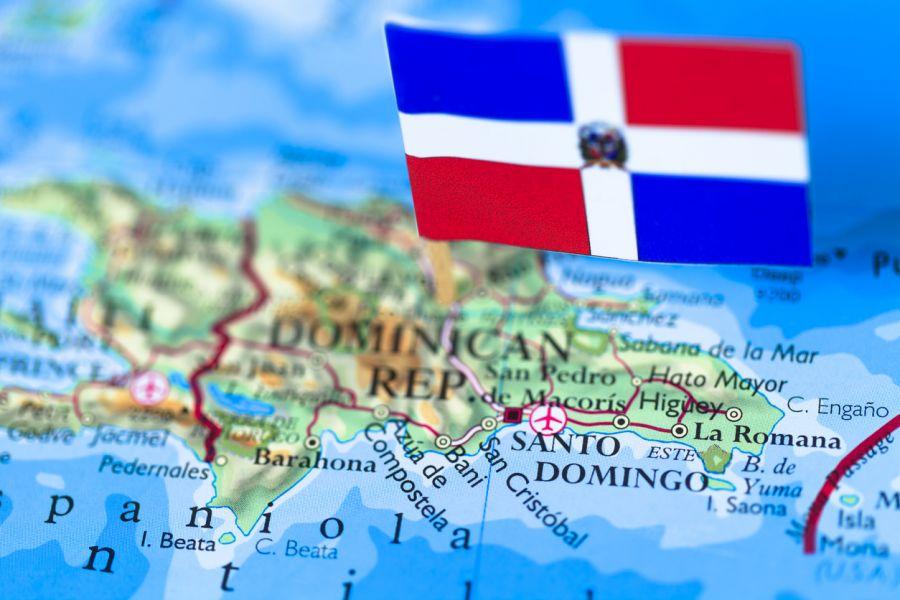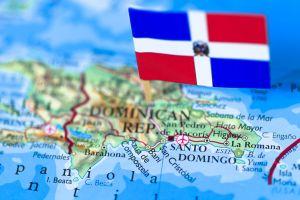 The company is launching three offerings with the total worth of USD 75 million, which include trophy residential properties and a new hotel in the Dominican Republic. However, the company is targeting institutional and qualified investors only. The latter must purchase a minimum of USD 10,000 of La Estancia Digital Security Tokens to participate, while for institutional investors this threshold stands at USD 300,000.
"An investment of USD 200,000 or more in the La Estancia Holdings investment qualifies for the "Dominican Republic Residency Application by Investment," Laurent Chemla, Head of Blockchain Strategy at La Estancia Holdings told Cryptonews.com, "which makes it an attractive retirement and wealth taxation management option." He explained that the investor is already KYC (know your customer) and AML (anti-money laundering) compliant due to the STO investment process, so "as long as the investor is also compliant with the application requirements, medical exam and pays the minimal application fees, they will receive residency status in a matter of weeks." The investor gets a full citizenship and a Dominican Republic passport in two years independent of the original investment, as long as they've been compliant with the country's laws during that time, Chemla says, stressing that one should always seek a legal council regarding these matters.
In either case, the company is offering real estate investment through STOs, given that real estate STOs are "future-proof investments which provide more liquidity than a traditional real estate investments." Also, investors can invest in equity, the company explains, which can later be converted to tokens without penalty.
"We have invested over USD 100 million dollars in the Dominican Republic and have built a strong 12-year relationship with the government in the process," said Armando Cignarale, CEO of La Estancia Holdings. He's also is the original investor and designer of the La Estancia Golf Resort and principal in Cignal Corp, a U.S. real estate developer "with a portfolio of over USD 3.5 billion of realized projects [and] more than USD 200 million under management."
The three STO launches are as follows:
Launched in July this year: features an equity portfolio of 22 villas, townhouses, and cottages in the Dominican Republic, worth USD 10.7 million.

The first STO is in the private offering stage, said Chemla, adding that "good progress is being made." He explained that the company's "alternate investment opportunity is well received by Family Offices," while High Net Worth individuals see there the opportunity of diversifying their portfolios with a liquid asset investment which comes with access to residency/citizenship options.

The company is also beginning to see interest from blockchain and crypto VC (venture capital) funds, "who are slowly expanding their focus beyond technology infrastructure and protocols but they also see the risk hedging and security in getting into digital assets that are backed by hard assets," said Chemla.

Planned for the fourth quarter of 2019: features an equity portfolio of 123 residential units at the La Estancia Golf resort, worth more than USD 20 million;

Planned for early 2020: features a new 240 room hotel development "to be operated by a major international hotel chain".

Chemla told us that this project will cost an estimated USD 45 million, adding that "the funds raised by the STO are the alternative financing option to traditional banks which are cumbersome, inefficient and impose strict conditions to fund the initial development of the hotel." Since this is planned to be a consumer value proposition, the company expects "the crowdfunding potential of fractionalizing that asset in digital tokens to be fully realized via a participation from a larger pool of international investors," said Chemla.
According to the Head of Blockchain Strategy, given the importance of realizing just a very small fraction of the liquidity premium, the company is working on its token listing agreements with multiple exchanges in the U.S., Asia and Europe, "to satisfy the growing interest in liquidity from global digital retail investor participation." The missing liquidity premium in traditional real estate investments, Chemla says, is estimated to be 10% to 20% of the market value, and releasing just 5% of that premium in the U.S. commercial real estate market alone represents USD 5 trillion. "Secondary exchanges are growing in participation every day," he sad, adding that they "anticipate deciding on the exact time table for the listing of our tokens on regulated exchanges upon completion of their first issuance."
____
Dominican Republic GDP, in USD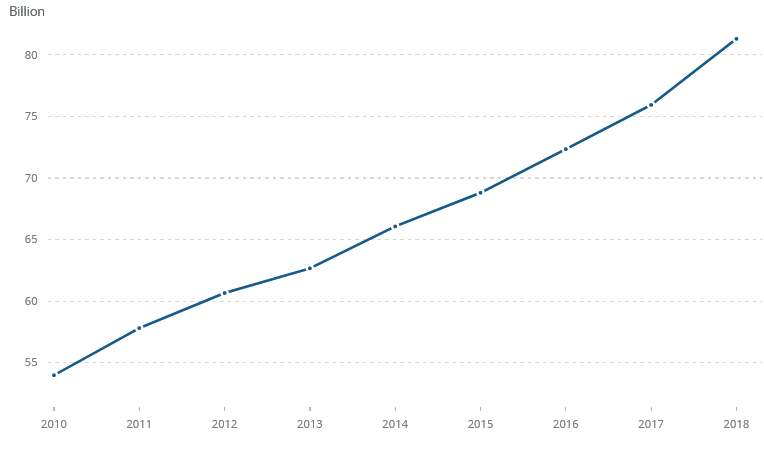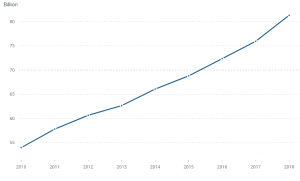 ---