Disappointing IEOs, Up To USD 150M IPO, Bitcoin ETF Battles + More News
Crypto Briefs is your daily, bite-sized digest of cryptocurrency and blockchain-related news – investigating the stories flying under the radar of today's crypto news.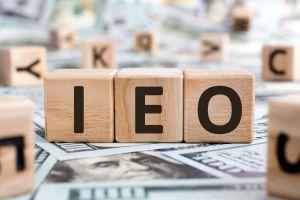 Investing news
BitMEX Research says that all 11 Initial Exchange Offerings (IEOs) they looked into in their May report have seen significant declines in price since, despite bitcoin appreciating in value. The update to the May report published today shows that nine tokens are down between 80% and 98%, one is down 71% and another 42%, with the exception of Matic, a Binance IEO, which was ongoing at the time of the previous report and which has appreciated in value since it listed, but has recently suffered a dramatic crash. Meanwhile, comparing returns and offering price, the picture is somewhat more positive.
IEO Investment Return vs Offering Price

Source: BitMEX Research
INX Limited, a Gibraltar-based crypto trading company, will be launching the roadshow for the initial public offering (IPO) of its security tokens in January 2020. The announcement says that INX plans to offer 130 million INX Security Tokens, with the IPO price currently expected to be between USD 0.65 and USD 1.15 per token, meaning they could potentially raise between USD 84.5 million and USD 149.5 million. INX said that the proceeds will fund regulated platforms that would trade blockchain-related assets, including cryptocurrencies, security tokens and their derivatives, as well as the establishment of a cash reserve fund, and working capital and other corporate purposes.
Adoption news
Regulation news
The new two-page letter signed by eight members of the U.S. Congress is asking the Internal Revenue Service (IRS) to address the issues and questions raised by the latest crypto tax guidelines "as soon as possible," in particular when it comes to forks and airdrops, in order to make the guidance clear, accurate and easy to follow. The letter says that the hypothetical fact patterns concerning forks and airdrops as presented in the guidance are not how actual forks and airdrops occur in the crypto ecosystem.
Crypto asset manager Bitwise has written a new letter to the U.S. Securities and Exchange Commission (SEC) as a response to the SEC's October disapproval order of the firm's bitcoin ETF (exchange-traded fund). The letter addresses the concerns of market manipulation and surveillance sharing for approving a bitcoin ETF, explaining why a bitcoin ETF matters, and saying that Bitwise is committed to creating it. Bitcoin's price is set in the open market, which makes it uniquely resistant to the kind of market manipulation scandals that have occurred in markets that rely on coordinated fix pricing, the firm said, adding that the U.S. electronic securities exchange NYSE Arca (that filed the bitcoin ETF proposal for Bitwise) has a surveillance sharing agreement with the financial derivatives giant CME through its participation in the Intermarket Surveillance Group.
The SEC has postponed making a decision on a bitcoin and U.S. Treasury bond ETF proposal filed by Wilshire Phoenix. Per the document published by the SEC, the regulator will continue evaluating the proposal until February 26, 2020, by which deadline it should approve or reject it. With NYSE Arca applying to the SEC for a rule change that would allow it to list shares in a proposed BTC investment trust, the United States Bitcoin and Treasury Investment Trust, managed by Wilshire Phoenix Funds, would invest only in BTC and short-term U.S. Treasury securities, as the filing made in May states.
Crime news
An account belonging to the blockchain platform Nuls' team was attacked by hackers and has lost almost USD 480,000 worth of NULS tokens. The security update from December 22 states that 2 million NULS were transferred, among which 548354.34696095 NULS entered the trading market and couldn't be traced. This happened due to a security vulnerability in NULS 2.2 version, which has been fixed, says the team. The network has decided to conduct a hard fork, whereby the NULS that haven't entered the trading market will be destroyed in a permanent freeze to prevent continued flow into the market and losses to the community members.
Legal news
The entertainment giant Disney has blocked three attempts by Justin Sun and his blockchain platform Tron from trademarking the name 'Tron' and its variations with the U.S. Patent and Trademark Office, allegedly claiming to own that trademark due to the same-named sci-fi franchise. Per Sun's tweets, this will not affect Tron's core trademarks, which the network will continue to use.
---