Deutsche Boerse "Deep at Work" on Bitcoin Futures Trading
German stock exchange operator Deutsche Boerse, one of the world's largest trading centres for securities, is "deep at work" on evaluating whether to offer Bitcoin futures and other cryptocurrency-related services, Bloomberg reported, citing Jeffrey Tessler, the company's head of clients, products and core markets.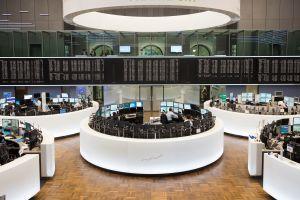 Tessler said that the firm is holding serious discussions about listing bitcoin products, though it still has reservations about the young industry. He added, "Before we move forward with anything like Bitcoin we want to make sure we understand the underlying transaction which isn't the easiest thing to do," adding that they're "deep at work," acknowledging that the group is "not at the same stage" as CME, its Chicago-based rival and currently the world leader in regulated Bitcoin futures trading.
But while CME and CBOE, fellow Chicago exchange, have been known to jump up to USD 670 million in combined Bitcoin futures volume during a single trading session, no major European exchange has listed futures for Bitcoin or any other cryptocurrency.
Meanwhile, regulated UK trading platform Crypto Facilities has launched futures products for Bitcoin, Ethereum, and Ripple, but a company the size of Deutsche Boerse is still to offer such services. On the other side of the pond, the operators of both the New York Stock Exchange (NYSE) and Nasdaq are holding discussions about listing cryptocurrency products, while NYSE parent company ICE is rumored to be launching an actual cryptocurrency exchange.
---