Delisted Altcoins Feel Shocked, Saddened and Disappointed by Binance
Disclosure: Crypto is a high-risk asset class. This article is provided for informational purposes and does not constitute investment advice. By using this website, you agree to our terms and conditions. We may utilise affiliate links within our content, and receive commission.
Following the news of major cryptocurrency exchange Binance delisting another five altcoins due to not meeting "the high level of standard we expect," the teams behind the delisted projects are responding to the news on their respective platforms. The response is very similar from every team involved and comes down to them saying they're not happy about it, but they will continue working on their projects.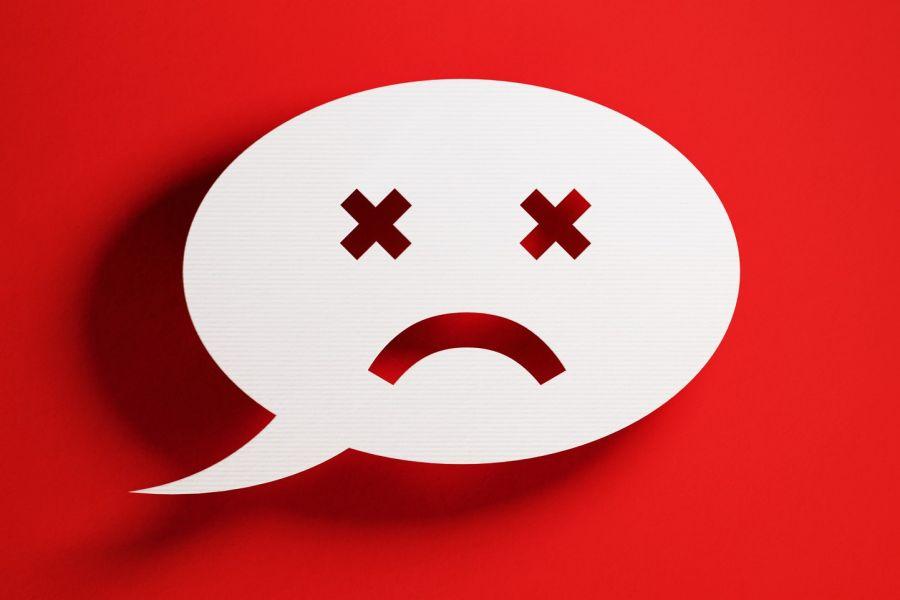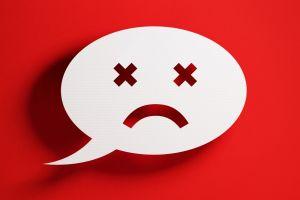 Source: iStock/MicroStockHub
The five altcoins have all come forward with their own announcement following the news.
CloakCoin (CLOAK) wrote on their website: "The news on Friday about Cloak being delisted from Binance has emotionally shocked me. As CloakCoin's project manager this is an even harder hit for me because I very strongly identify myself with the project. Binance is a reputable player in the crypto scene. This unsubstantiated and incomprehensible message tarnishes CloakCoin's reputation in a negative way […] Looking back at the regular contact made with Team Binance previously, I hope for a detailed explanation regarding which of the points apply to CloakCoin."
Modum (MOD) is alarmed, but is not making too many explanations for the time being: "We were given no prior notice about this decision and have not received a satisfactory reasoning from Binance yet. We will update the community as early as possible [this] week," they wrote in their Telegram channel.
Wings (WINGS) had a similar reaction in a blog post: "These news have saddened us, as WINGS has been listed since the early days of Binance. As all the required information by Binance was always provided in a timely manner. The delisting was a big surprise for us, since we have not received any notification about the pending delisting, hence had no chance to resolve any issues they may have found with the project. In fact, up to this very moment we have no information why Wings specifically was picked, despite our repeated inquiries to Binance."
Substratum (SUB) made a more more specific explanation of their grievances against this course of action. "This decision came as a surprise, with no advance warning. We are terribly disappointed in the decision and their handling of the delisting. To be specific:
We were not questioned regarding any issue(s) to make sure the issue(s) is factual before making this decision.
We were not given an opportunity to clear up any real/perceived issue(s), such as a probationary status or deadline to fix.
We were not given any conditions for relisting.
Binance has since indicated that our delisting is due to the trading of ICO funds. We are attempting to reach out to Binance to provide them with documentation to show that is not the case." They later add, "The Substratum development team remains focused on delivery and our upcoming release. We will not be deterred or distracted by influences outside of our control. We remain vigilant in pursuing freedom of information to all – true net neutrality."
Salt (SALT) is similarly indignant: "SALT adamantly objects to Binance's announcement which provides the basis for which it delists a token but does not make any specific allegation against the list of companies, thus creating false negative implications. Binance has not requested any information from SALT to enable Binance to make a decision relating to its now publicly listed criteria and acted irresponsibly in insinuating that any of the criteria is true of SALT."
However, the tokens remain delisted, and Binance is not known for re-listing tokens they already removed. Two of the prices seem to have gotten over the delisting news already: CloakCoin's price remains almost the same (UTC 09:40 AM) as it was 24 hours ago with a drop of -0.06%, and Salt dropped by only 0.62%. Modum even increased by 7.9%, Wings jumped by 7.24%, while Substratum is the only suffering an actual loss, having dropped by 6.96%.
As Binance has delisted four altcoins last October, their prices fell without recovering to previous levels. Moreover, subsequent market crash in November, pushed prices even lower. The price of Bytecoin (BCN) has fallen an additional 60% in the meantime (from USD 0.001639 to USD 0.000651 as of the time of writing), ChatCoin (CHAT) has fallen around 82% (from USD 0.01586 to USD 0.002840), which is almost the same as Iconomi (ICN) (from USD 0.3595 to USD 0.061999), and Triggers (TRIG) was the only one to suffer a relatively small net fall of 23% (from USD 0.1514 to USD 0.116729).
Price charts of the previously delisted coins:
Bytecoin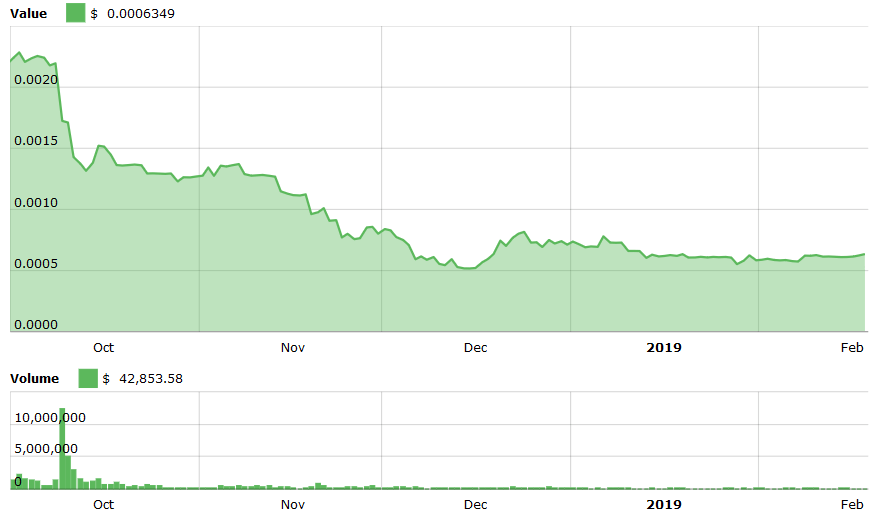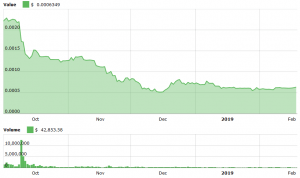 __
ChatCoin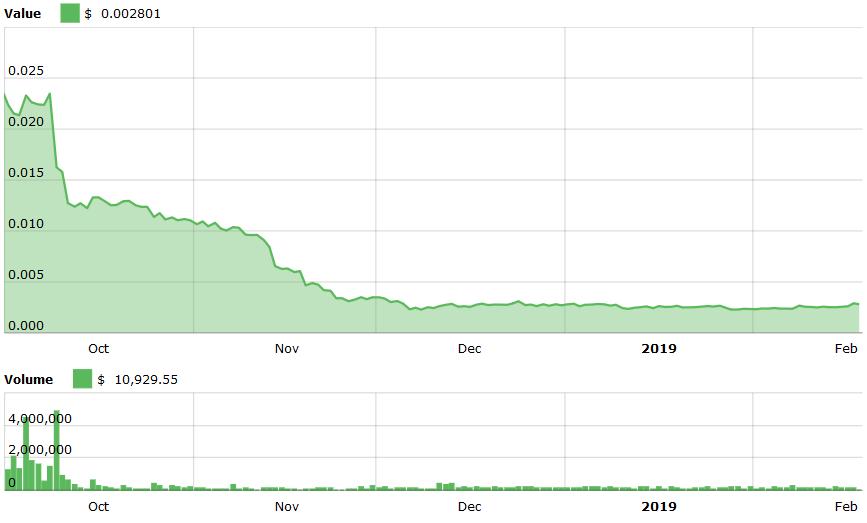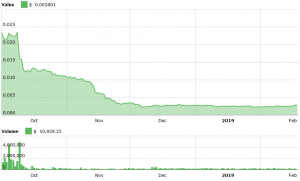 __
Iconomi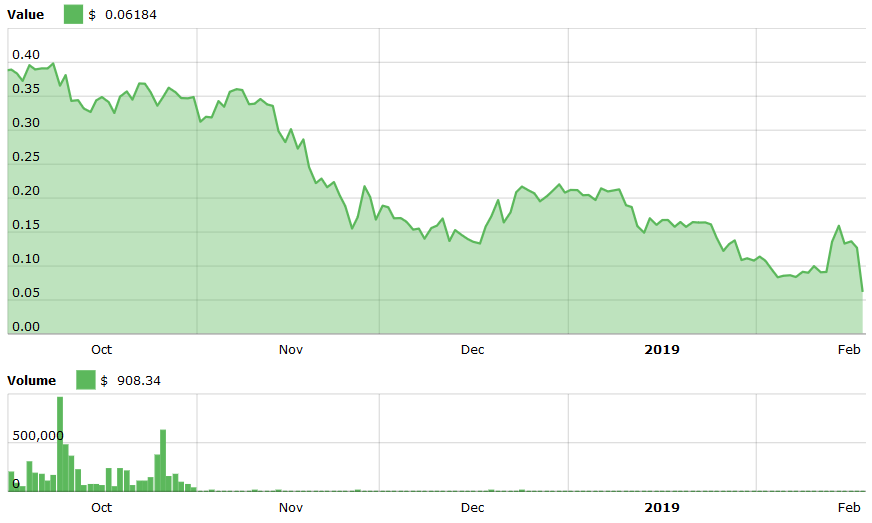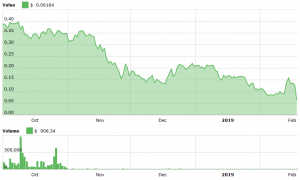 __
Triggers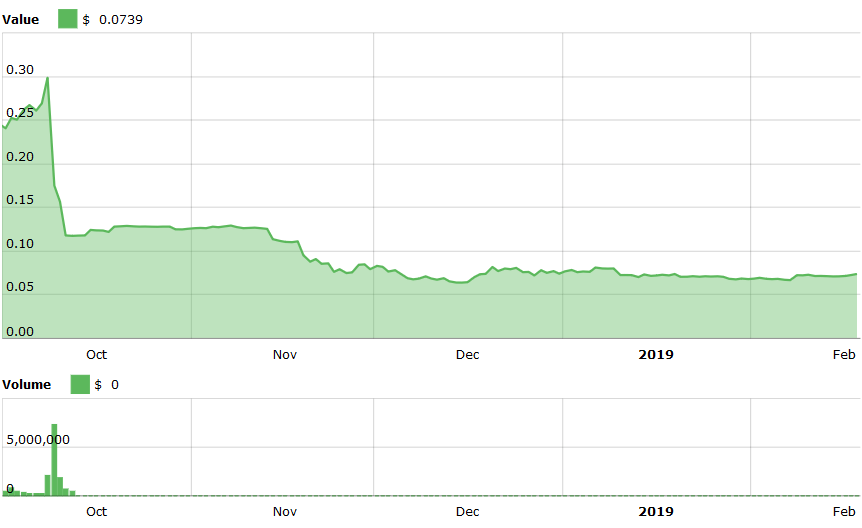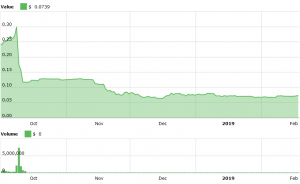 ---