Crypto Listing & Delisting Announcements: Week 47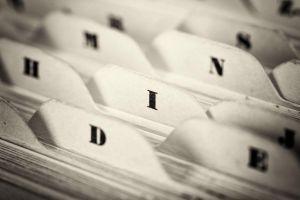 Here is our weekly collection of digital asset listing and delisting, trading pair-related announcements by cryptocurrency exchanges that we found last week and today.
Have we missed something? Do you have information about new listings and/or delistings? Let us know here.
_________________________________________
Binance
Listings:
Cortex (CTXC)
Added new trading pairs:
MCO/USDT
Binance.US
Listings:
Nano (NANO)
BitMax
Listings:
Nervos (CKB)
Vechain (VET)
Coinbase
Listings:
Multi-Collateral Dai (MDC)
Watch the latest reports by Block TV.
Bittrex
Listings:
Hdac (HDAC)
SAI (SAI)
Crex24
Listings:
Edux Coin (EDUX)
TradePlus (TDPS)
Trezar Coin (TZC)
Shark (SHARK)
Every Original (EVEO)
WinCashCoin (WCC)
Switchez (SWZ)
Scribe Network (SCRIBE)
Safe Capital (SCAP)
Electric Token (ETRT)
Delistings:
EDCASH (EDC)
Dash Green (DASHG)
Soyuz Coin (SYZ)
Q8eCoin (Q8E)
Aratriton Coin (ARA)
Dingo Dollars (DINGO)
DigiFinex
Listings:
SCDSTOKEN (SCDS)
Level01 (LVX)
DigiByte (DGB)
HitBTC
Listings:
Ravencoin (RVN)
Remme (REM)
Hotbit
Listings:
USDx (USDx)
IDAX
Listings:
Slash Planet (SLASH)
IDEX
Listings:
PNG Mobile (PNG)
Delistings:
Eligma (ELI)
YoBit
Listings:
LikeCoin (LIKE)
Kraken
Listings:
Lisk (LISK)
KuCoin
Listings:
Bitcoin SV (BSV)
Mercatox
Listings:
AeroToken (AET))
ProBit
Listings:
Mcashchain (MCASH)
Hidden Coin (HDN)
Alpha Golf (ALPG)