Crypto Listing & Delisting Announcements: Week 46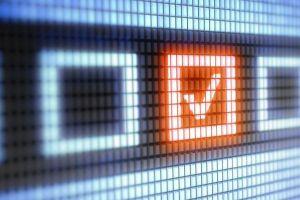 Here is our weekly collection of digital asset listing and delisting, trading pair-related announcements by cryptocurrency exchanges that we found last week and today.
Have we missed something? Do you have information about new listings and/or delistings? Let us know here.
______________________________
Binance
Added new trading pairs:
IOTX/USDT
RLC/USDT
Removed trading pairs:
ETC/USDC
NPXS/USDC
NAV/ETH
NAV/BNB
SNGLS/ETH
Binance.US
Listings:
Qtum (QTUM)
Bithumb
Listings:
Aurora (AOA)
Precium Token (PCM)
Bitfinex
Listings:
Chiliz (CHZ)
Watch the latest reports by Block TV.
BitMax
Listings:
Bytom (BTM)
Removed trading pairs:
BTMXP/BTC
ETH/USDC
ETH/PAX
BAT/ETH
ZEC/ETH
DASH/ETH
LAMB/ETH
ZIL/ETH
COVA/ETH
ETC/ETH
FET/ETH
LAMBS/ETH
XTZ/ETH
Bittrex
Listings:
FLETA (FLETA)
Added new trading pairs:
DCR/USD
Crex24
Listings:
Bitcoin Plus (XBC)
AllBestICO (ALLBI)
Metrix Coin (MRX)
FYD Coin (FYD)
Delistings:
Decentralized Crypto Token (DCTO)
CoinAll
Listings:
Tokenomy (TEN)
CoinBene
Listings:
Binance Coin (BNB)
DigiFinex
Listings:
Skywork Money (TGM)
VAS Chain (VAS)
Jobchain (JOB)
Zui Mei Token (ZMTK)
HitBTC
Listings:
UNUS SED LEO (LEO)
Seele (SEELE)
Cocos-BCX (COCOS)
Moeda Loyalty Points (MDA)
Hotbit
Listings:
MimbleWimble (MWC)
Nervos Network (CKB)
Cardano (ADA)
IDAX
Listings:
GAMB (GAMB)
Zyne Coin (ZYN)
BridgeChain (WBG)
Axel (AXEL)
IDEX
Listings:
Voyager Token (VGX)
Delistings:
Zebi (ZCO)
Eligma (ELI)
Mercatox
Listings:
Eldorado Token (ERD)
ProBit
Listings:
EcoG9Coin (EGC)
UnicornToken (UNI)
HNTC (HNTC)
iCrowdCoin (ICC)
FREEcoin (FREE)
BLOOD (BLOOD)