Crypto Inflows Decline, Bitcoin's Taproot Has A Date + More News
Get your daily, bite-sized digest of cryptoasset and blockchain-related news – investigating the stories flying under the radar of today's crypto news.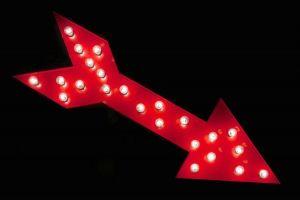 Investing news
Average weekly asset inflows across all major digital asset investment product providers decreased by 70.5% since February to USD 149.6m, according to crypto market data provider CryptoCompare. Meanwhile, since the end of February, total assets under management across all digital asset investment products have increased 8.76% to USD 58.7bn (as of 22 March).

Source: Cryptocompare

Crypto data provider Lukka confirmed that it has been backed by a fund founded by billionaire investor George Soros in a USD 53m Series D fundraise. With this additional capital, Lukka has raised nearly USD 75m in the past 12 months from Soros Fund Management, S&P Global, State Street, CPA.com, and other institutional investors, they said.
Layer 2 scaling solution StarkWare has announced a USD 75m Series B funding round, led by Paradigm, with Three Arrows and Alameda Research as new investors, as well as with participation of old investors, Pantera Capital and Sequoia, among others.
Bitcoin news
Bitcoin (BTC) developers and community seem to have finally agreed on a timeline to activate Taproot, a proposed protocol upgrade that should improve Bitcoins privacy and flexibility, and its biggest upgrade since SegWit in 2017. According to the March 23 notes from a Taproot activation meeting, the code could be ready for users to activate in the Bitcoin Core client via "Speedy Trial" in May of this year. If Speedy Trial is successful, this would mean the upgrade could be online in November. "There's concurrence that as long as we're getting to a release sometime in May (with a very strong preference for Mid-May as opposed to End of May) that we don't need to re-evaluate," Bitcoin Core contributor Jeremy Rubin wrote, and "there's concurrence that regardless of pushing the start or stop dates, we should hold the November 15th date steady."
The US General Service Administration announced that GSA Auctions' upcoming auction of BTC 6.79 (USD 350,300) is scheduled for March 29 at 4 PM CT.

In an interview with Bloomberg TV, Soros Fund Management Chief Investment Officer Dawn Fitzpatrick discussed an "inflection point" for BTC and other cryptocurrencies.
Legal news
The Canadian tax body, the Canada Revenue Agency (CRA), has won its legal battle with the Coinsquare crypto exchange and now will be allowed to look through a large tranche of the platform's customer and transaction data, per a legal document. The trading platform will now have to send the CRA data on some of its domestic customers – specifically some of those who have dealt with larger sums of fiat and crypto – as the body searches for evidence of possible tax evasion. The document specifies that Coinsquare will have to produce "a detailed listing of all trading activity of its customers, including over-the-counter (OTC) or off-exchange trades."
Blockchain news
Hermez Network, the decentralized zero-knowledge rollup (zk-rollup) has officially launched its mainnet to scale and reduce the cost of transactions on Ethereum (ETH), said the announcement. The Hermez zk-rollup is a decentralized layer 2 solution that scales Ethereum by rolling multiple transfers into a single transaction.
Distributed video streaming platform Theta (THETA)'s mainnet 3.0 launch has been pushed from April 21 to June 30. Theta Labs stated that its development team is still working "to incorporate some building blocks" for a non-fungible token (NFT) marketplace for the Theta Mainnet 3.0, as well as on ensuring that the network functions when scaled to more than 100,000 Elite Edge Nodes.
NFTs news
SIAE, the Italian copyright collecting agency, picked the Algorand (ALGO) platform to create 4m non-fungible tokens (NFTs) that will digitally represent the rights of the more than 100,000 authors associated with SIAE, per a press release. NFTs will be used to improve the rights management of authors registered with SIAE and create an open infrastructure that protects copyright globally, they added.
double jump.Tokyo Inc/MCH+, the team behind blockchain game My Crypto Heroes among others, said it has partnered with Immutable, an Australian blockchain company, in an attempt to accelerate mass NFT adoption. The integration will allow MCH+ users to save on gas fees and enjoy more attractive game mechanics, they added.
Regulation news
The Indian government is amending current legislation to require companies to disclose cryptoasset holdings in their financial statements. According to an announcement from the Government of India Ministry of Corporate Affairs, the new rules will apply to all Indian companies as of April 1, which have traded or invested in cryptoassets during the financial year. These would have to detail their profits or losses on crypto transactions.
A Japanese MP has asked a series of questions to a parliamentary finance committee on the subject of crypto regulations, drawing responses from the nation's finance minister Taro Aso and the regulatory Financial Services Agency (FSA). In a YouTube video shared by the MP in question – the former TV personality Shun Otokita – Aso stated that while there was a "positive side" to blockchain technology and cryptoassets, crypto can also encourage "speculative transactions," and incur risks to investors. He claimed that the regulations were "necessary" and "consider the balance between innovation and user-protection." An FSA chief, meanwhile, added that the agency was "continuously watching" the crypto space and "overseas regulatory activity," adding that it would continue to monitor the possible need for amendments to existing crypto tax laws.
Exchanges news
OKEx announced today that it incorporated Unified Account (aka Portfolio Margin) management for its users - a feature that allows users to trade across all instruments (spot, margin, futures, perpetual swaps, and options) from within one account. "Of particular note, users can now trade with any instrument using all of their purchasing power," said the press release.
Binance said it appointed former Financial Action Task Force (FATF) Executive Secretary Rick McDonell and former Head of the Canadian delegation to the FATF Josée Nadeau as new compliance and regulatory advisors. McDonell and Nadeau will provide high-level guidance on Binance's global compliance and regulatory strategies, and strengthen the organization's anti-money laundering (AML) and combating the financing of terrorism (CFT) efforts, they added.
Adoption news
---