Crypto Exchanges Make Emergency Moves to Deal With Disrupted Transactions
Multiple crypto exchanges around the world struggled to deal with the unexpected crash that has seen bitcoin (BTC) crash to as low as USD 4,000 before rebounding to more than USD 5,500 – leading some to take "emergency measures."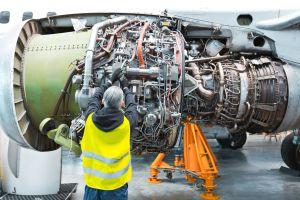 A number of major exchanges suffered with technical issues as some coins lost around half of their market value. The Gemini and BitMEX platforms both went offline for around 45 minutes in the early hours of the morning (UTC time).
In a statement, BitMEX said it had experienced a "hardware issue" with a cloud service provider, but claimed it had resumed "normal service" at 03:00 UTC.
Gemini, meanwhile, stated that it had also undergone "emergency maintenance" and was now fully operational after going offline for a similar period.
Large-scale liquidations are thought to have been at the root of many exchange-related issues. (However, one BitMEX competitor have an "insane theory").
Meanwhile, a note on Coinbase's status page reads,
"Sends delayed for ETH and ERC-20 tokens due to network congestion."
Asian exchanges also experienced difficulties. South Korea's Bithumb experienced several hours of delays, also on ethereum transactions and ERC-20 tokens, but earlier today tweeted that all of its systems were "back to normal status."
Singapore-based Huobi made a similar statement, blaming "a rapid fall in BTC prices" for an unexpected increase in "congestive" traffic, per O Daily.
And it appears that many exchanges are already rolling out solutions to shore up against further volatility risks or combat existing congestion problems.
Binance tweeted that it was doubling its fees on ETH withdrawals, also claiming that "congestion" had forced its hand.
In a blog post, Coinbase product manager Eli Haims stated that the exchange was launching Bitcoin transaction batching, which he called "a new feature that significantly reduces the load that Coinbase puts on the Bitcoin blockchain."
Haims added,
"We anticipate that this will reduce our load on the Bitcoin network by more than 50%."
And media outlet The Block reports that dYdX founder Antonio Juliano told exchange traders, via an official Telegram channel announcement, that "only trades equal to or larger than ETH 10 will be placed on the exchange."
Juliano said,
"We are doing this as an emergency measure to combat high gas costs, and don't expect it to last for very long."
Also, Deribit stated:
Regardless, many traders and industry insiders have expressed their displeasure with the exchange industry's apparent unpreparedness.
Tushar Jain, Managing Partner of crypto hedge fund Multicoin Capital, called for the introduction of an industry-wide "circuit breaker"-like solution that could help exchanges stay online during future instances of market volatility.
Su Zhu, CEO of Singaporean crypto hedge fund Three Arrows Capital, called for stablecoins to move to an Ethereum sidechain to ease congestion-related problems.
---