Crypto Bottom Calling and Illusory Silence of Institutionals
It seems that Wall Street is in limbo regarding its cryptocurrency plans, even when some crypto scene players are calling the bottom. However, this silence of the institutional players might be illusory.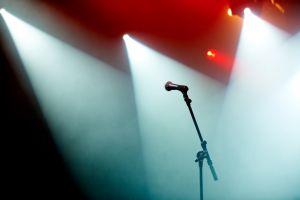 Joseph Lubin, co-founder of the Ethereum platform and founder of blockchain software technology company ConsenSys, recently tweeted:
In a series of tweets, he goes on to explain that the recent news of ConsenSys 2.0 cutting its staff brought on an "epic amount of conjecture and preemptive paranoia," but that the company is still going strong. In conclusion, he adds, "Peaking [sic] into 2019, if you could see the landscape through my eyes, you'd have to wear shades."
Changpeng Zhao (CZ), the CEO of largest cryptocurrency exchange by 24 hour trading volume with fees, Binance, was also equally optimistic in a recent interview: "I think that people in the industry are still very confident about the future."
The crypto community may be optimistic, but the traditionalists seem wary. According to people familiar with the matter, banking giant Goldman Sachs has made little to none progress in their crypto projects, having signed up only 20 clients, Bloomberg reported. Daniel H. Gallancy, chief executive officer of New York-based SolidX Partners, a company looking to launch Bitcoin ETFs in the US, told the news outlet: "The market had unrealistic expectations that Goldman or any of its peers could suddenly start a Bitcoin trading business. That was top-of-the-market-hype thinking."
Also, other undisclosed sources familiar with the matter, state that yet another giant, Morgan Stanley, has been technically prepared to offer swaps tracking Bitcoin futures since at least September, yet thus far has not traded a single contract. There had also been rumors about British bank Barclays exploring the possibilities of crypto integration, but a spokesman told Bloomberg that the bank currently has no plans for a crypto trading desk.
However, crypto pros see signs institutions are getting ready to jump back in if they need to.
"The more important story is all the infrastructure that's being built now to enable institutional trading," Ben Sebley, a former Credit Suisse Group AG trader who is now head of brokerage at crypto boutique NKB Group, told Bloomberg.
While Eugene Ng, a former Deutsche Bank AG trader in Singapore who has set up crypto hedge fund Circuit Capital, added that "It appears as if progress is coming to a halt, yet nothing could be further from the truth."
"The bear market is going to allow many of these institutions to build the proper foundations without rushing to build-out infrastructure without adequate testing for fear of missing out on a gold rush," Ng said.
Moreover, Intercontinental Exchange (ICE), the parent company of the New York Stock Exchange, is likely to launch its Bitcoin futures trading and custody platform Bakkt in January, despite a possible delay by a few days. Bakkt has long been regarded as a big step of traditional investors into crypto that could boost the adoption of Bitcoin.
_____
Watch Henri Arslanian, fintech and crypto leader for Asia at PricewaterhouseCoopers, discussing the outlook for the cryptocurrency markets. He expects 'exciting things' for crypto ecosystem in 2019.
---