Crypto Boss Mike Novogratz Says Its Time to Cut Costs and Survive This 'Transition period'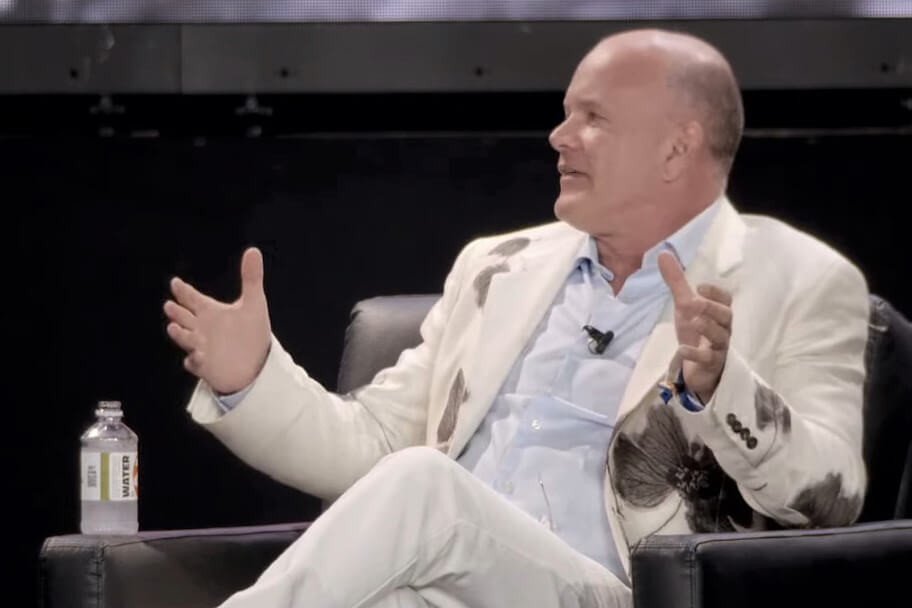 Michael Novogratz, the founder of the US-based crypto financial services firm Galaxy Digital Holdings, argued that the events of 2022 have 'cleansed' the industry and that it is now time to survive the "transition period".
Talking to CNBC on Tuesday, Novogratz said that 2022 was a "grand washout" for the crypto industry, explaining that everything that had high costs and shrinking revenues "got hammered."
There was "a lot of bad news out there," he said. Those who had a sell, they sold, and those who were leveraged, got out of the leverage - "and so, it's a pretty clean market right now."
Therefore, he warned,
"2023 is a year you wanna survive."
Novogratz went on to say that "the outlook for crypto is not horrible, but it's not great." He noted that,
"We've got regulatory headwinds that we didn't have before, we've got time to heal and rebuild narrative, and so people are gonna cut costs and survive this transition period."
And there is more good news for the industry, as the CEO suggested that, long term, "crypto is not going away." The prices of bitcoin (BTC) and ethereum (ETH) have held "pretty steady" over the last couple of months and have gone up in the last few days, he said.
At 9:10 UTC on Wednesday morning, BTC is up 1% in a day and 4.5% in a week, trading at $17,442. At the same time, ETH is changing hands at $1,334. It is up less than 1% over the past 24 hours and nearly 10% in a week.
And though the market is "pretty clean," as Novogratz said, there are still "some overhangs - DCG, and Genesis, and Gemini - that will play out in the next quarter, that's not gonna be great," he stated, adding that,
"I don't think it will include a lot of selling, it's just not good news."
The CEO's comments come at a time of an ongoing crypto winter and general uncertainty in the industry - prompted by a number of major companies collapsing, not the least of which is the FTX exchange, and contagions spreading for months now.
Before FTX, the industry was significantly shaken by the falls of Terra/LUNA, Three Arrows Capital, and Celsius Network, to name just three. Meanwhile, a great number of companies continue to work on cutting costs, with a string of layoffs unfolding within the industry, in order to avoid further losses or even bankruptcies.
As for the companies Novogratz named, in the wake of FTX's collapse, Genesis Global Capital, the lending arm of Genesis which is also owned by Digital Currency Group (DCG), announced that it was temporarily suspending redemptions and new loan originations. And just days ago, Derar Islim, the interim CEO of Genesis Global Trading, told clients that they needed more time to resolve the financial crisis plaguing its lending business.
Furthermore, DCG is being investigated by US prosecutors for internal transfers between the parent company and its lender, Bloomberg reported on Friday, citing unnamed sources.
Meanwhile, crypto billionaires and founders of the Gemini cryptocurrency exchange Tyler and Cameron Winklevoss are being sued by investors over their interest-earning Gemini Earn program.
You can watch the full interview here:
____
Learn more:
- Billionaire Investor Mike Novogratz Says Not All Crypto Exchanges Are Criminal Organizations Like FTX
- Billionaire Mike Novogratz Says These Cryptos Are Here to Stay Despite Current Bear Market – Here's What You Need to Know

- Billion-Dollar NFT Platform Backed By Gary Vee Cuts a Third of Workforce Amid Market Downturn – Here's What You Need to Know
- Crypto Payments Company Wyre Reportedly Shutting Down Due to Market Downturn, Recently Valued at $1.5 Billion – Bear Market Getting Worse?

- Creditors of Troubled Crypto Brokerage Genesis Seek Options to Avoid Bankruptcy
- Gemini Exchange Seeks to Retrieve $900 Million from Crypto Lender Genesis
---