Cosmos Surges on Coinbase Pro Listing
Cosmos (ATOM), ranked 16th by market capitalization, surged after popular crypto exchange Coinbase Pro announced it will list the coin.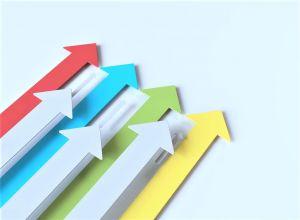 As of pixel time (11:53 UTC), ATOM is trading at USD 4.28, up almost 7% over the past 24 hours, turning its weekly losses into a gain of 1%. While bitcoin (BTC) is down by 0.6% in a day, the sharp increase in price made ATOM the second-biggest gainer (the first - bitcoin SV that jumped 9%) among the top 20 token on Friday.
Overall, the price of ATOM has risen more than 100% since reaching a bottom just below USD 2 in early September last year. The coin has thus far outperformed both BTC and Ethereum (ETH) over the same period.
ATOM price chart: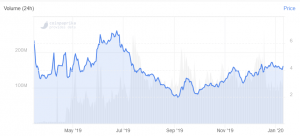 According to an update published by the exchange, inbound transfers of ATOM by Coinbase Pro users will be enabled on Monday, January 13. After at least 12 hours in transfer-only mode, full trading in ATOM/USD and ATOM/BTC will begin "on or after" 10 AM Pacific Standard Time (18:00 UTC time), depending on liquidity conditions.
"Once sufficient supply of ATOM is established on the platform, trading on the ATOM/USD, and ATOM/BTC order books will start in phases, beginning with post-only mode and proceeding to full trading should our metrics for a healthy market be met," the update said.
Trading in ATOM will be available in "all Coinbase's supported jurisdictions," the update also said. For now, only users of Coinbase Pro will have access to trading, not regular Coinbase.com users.
The update further stated that staking, which is normally an attractive option for ATOM holders, will not be supported for users who hold their coins on Coinbase Pro.
According to Atomicwallet.io, the annual staking reward for ATOM holders ranges from 7%-11%, but it is still unclear if Coinbase will add support for this in the future.
Cosmos (ATOM) has become known as a solution to interoperability between different blockchains operating on its decentralized network. This occurs via a "hub-and-spoke" model, leveraging elements from other blockchains to enable cross-chain interoperability.
---