Confusion Over GBTC Unlocks Might Drive Bitcoin Bears Into a Bullish Ambush
Disclosure: Crypto is a high-risk asset class. This article is provided for informational purposes and does not constitute investment advice. By using this website, you agree to our terms and conditions. We may utilise affiliate links within our content, and receive commission.
Major US-based crypto investments company Grayscale Investments's Grayscale Bitcoin Trust (GBTC) is about to see its shares unlocked and freed for sale once again, and there is a lot of discussion about what this may mean for the price of bitcoin (BTC): is it bullish or bearish, and whether some investors will enter the market to repay the loans they made to buy the shares in the first place.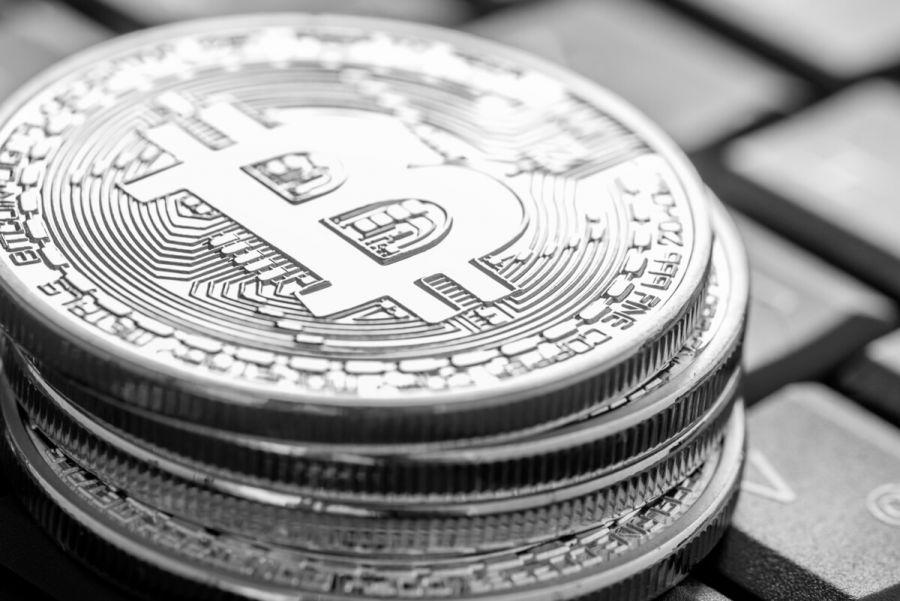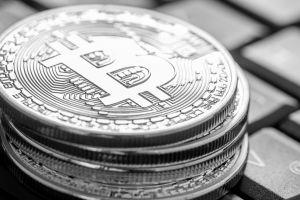 When one buys GBTC, they are subject to a six-month lockup. This means that the investors can't sell their shares in the market for half a year. Also, the trust does not trade its BTC, only the shares. However, there's still some kind of confusion about how it works as some believe that the trust is going to sell billions worth of BTC, increasing pressure on the price.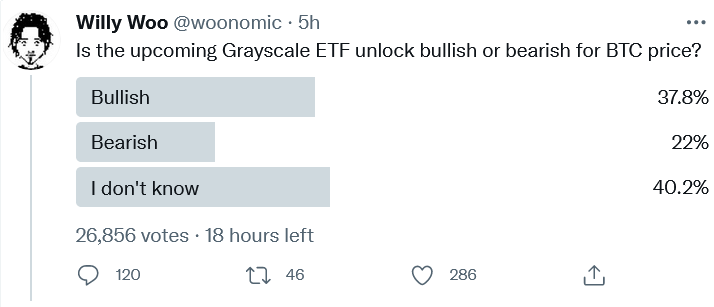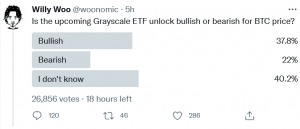 In either case, it's now been almost six months "since the [GBTC] trade stopped being popular, so the unlocks are coming into play," as Jeff Dorman, the Chief Investment Officer (CIO) of US-based investment management firm Arca, explained several days ago
According to crypto data aggregator Skew, in theory, assuming that the price of BTC doesn't move for six months and the GBTC premium remains the same, "accredited investors such as hedge funds can subscribe to the shares in the daily placement and sell their shares six months later in the secondary market collecting the premium."
Per Bybt.com data, should the investors that bought GBTC at the beginning of this year decide to sell their holdings now, they'd do so with a loss, given that the GBTC premium has been negative since late February. However, this discount has been decreasing recently – it reached 10% last Friday, compared with 21%, registered in May.
GBTC premium chart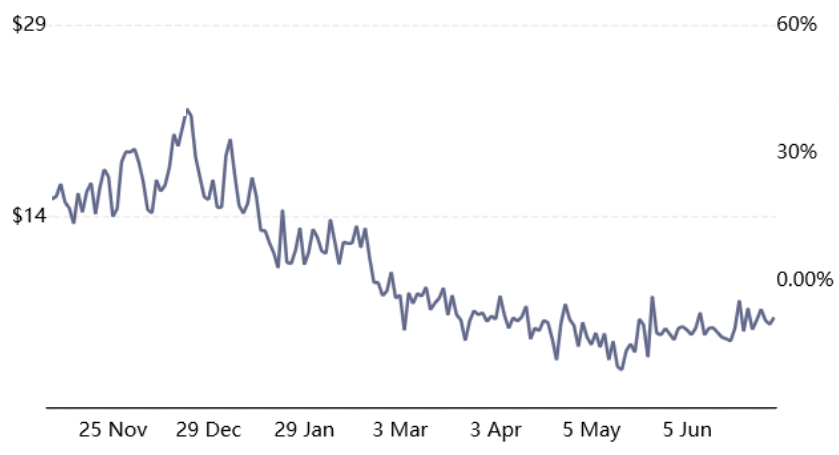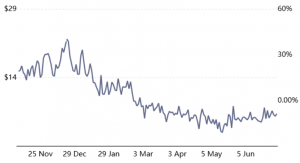 "I suspect the future of GBTC will see the premium/discount trade within a much tighter range than we have seen in the past. Naturally, during periods of high demand, modest premiums will return, and during the occasional bitcoin death spiral, we will see a discount," Charlie Morris, Founder and Chief Investment Officer of crypto-asset data provider ByteTree Asset Management, wrote recently, adding that "the bottom line is that the GBTC risk to the bitcoin ecosystem is now behind us."
Per his calculations, a buyer of GBTC on 18 December 2017, when GBTC traded at a high premium, has lost 18%, despite the price of BTC rising by 85% since. "Yet a buyer of GBTC on the 13 May 2021, when GBTC traded at a discount, has lost 17% in contrast to BTC, which is down 30%," Morris added.
Furthermore, a key feature of GBTC is that there is no way to redeem the underlying crypto – when BTC is deposited in the trust, it remains there indefinitely. Therefore, as crypto intelligence firm Coin Metrics once described it, the crypto trusts are "large supply sinks" that lock up cryptoassets and effectively take them out of circulation, reducing the overall liquid supply, with GBTC alone removing some BTC 650,000 from circulating supply.
Additionally, a dynamic that created a vortex that has drawn a large amount of BTC into this supply sink is that institutional investors can take advantage of the Grayscale Bitcoin Trust premium by simultaneously depositing BTC into the trust while shorting BTC on Chicago Mercantile Exchange.
Meanwhile, per JPMorgan strategists led by Nikolaos Panigirtzoglou, as reported by Bloomberg at the end of June, possible sales of shares in Grayscale's trust upon the expiry of the lockup period "could be an additional headwind" for the price of BTC. Bitcoin's fair value is in a range of USD 23,000 to USD 35,000 in the medium term, they said, adding that their signals "remain overall bearish."
However, according to Bitcoin analyst Willy Woo, there are two impacts on the market:
"(1) is sudden and directly impactful than while (2) acts very slowly. Thus it's bullish. The overall impact over the long term is neutral as it's all arbitrage that balances out in time. What we are analyzing is the short-term demand/supply imbalances which may impact price," Woo added.
'Bearish chatter' vs. bullish estimations
Crypto services provider Amber Group noted that there's "lots of bearish chatter" around these GBTC unlocks, while "conveniently ignoring that in-kind subscriptions funded by debt will ultimately translate into spot buying."
Once unlocked, the investors participating in the arbitrage process buy BTC on the spot market for the next six-month cycle.
Therefore, Amber Group stated that BTC-denominated investors subscribe at net asset value (NAV) by sending coins to the trust. Then, upon unlock, they sell shares into cash, and "use cash to buy back BTC to pay back liabilities/return to base portfolio."
Some, however, argue that it's not all that simple:
Jeff Dorman wrote that, "nope," the GBTC unlocks will not crush the market. It may actually lead to buy, not sell pressure. Investors who entered the trade by locking in borrowed coins now may need to repurchase them to repay their loan, while those who deposit their BTC holdings need to buy back coins to return to their base portfolio.
"The biggest unlocks are happening over the next two months, which could lead to heavy selling of GBTC on the open market," Dorman said, adding that "as funds unwind[…] it could actually put BUY pressure on Bitcoin, not sell pressure, as those who sell GBTC will have to buy back Bitcoin to cover the short-leg of the trade."
Grayscale Bitcoin Trust is currently closed, and it has USD 21.7bn in assets under management (AUM). The Ethereum trust is also closed now, with USD 6.6bn in AUM.
Meanwhile, as previously reported, Grayscale Investments said they're "100% committed" to converting the GBTC into an exchange-traded fund (ETF), but that the timing for this will be driven by the regulatory environment.
At 16:39 UTC, BTC was trading at USD 33,761, after it dropped over 5% in a day and 2% in a week.
____
Learn more:
– Grayscale CEO: Investors Confident In Crypto Now
– Grayscale Eyes Altcoins Amid Increasing Competition For Bitcoin Investments
– Arca Debunks 10 Most Popular Crypto Bear Theses
– ETH 'Unlikely' To Become 'Popular Currency' But It Still Can Compete With BTC
– Bitcoin Should Be Treated as a Five to Ten Year Investment – Kraken CEO
– DeFi Spectacular Returns Unsustainable In Long-Term – Research
____
(Updated on July 6, 08:43 with comments by Willy Woo.)
---