Colorado's Crypto Move, Travel Rule & TRUST, Criminal Whales, Inflation in UK + More News
Disclosure: Crypto is a high-risk asset class. This article is provided for informational purposes and does not constitute investment advice. By using this website, you agree to our terms and conditions. We may utilise affiliate links within our content, and receive commission.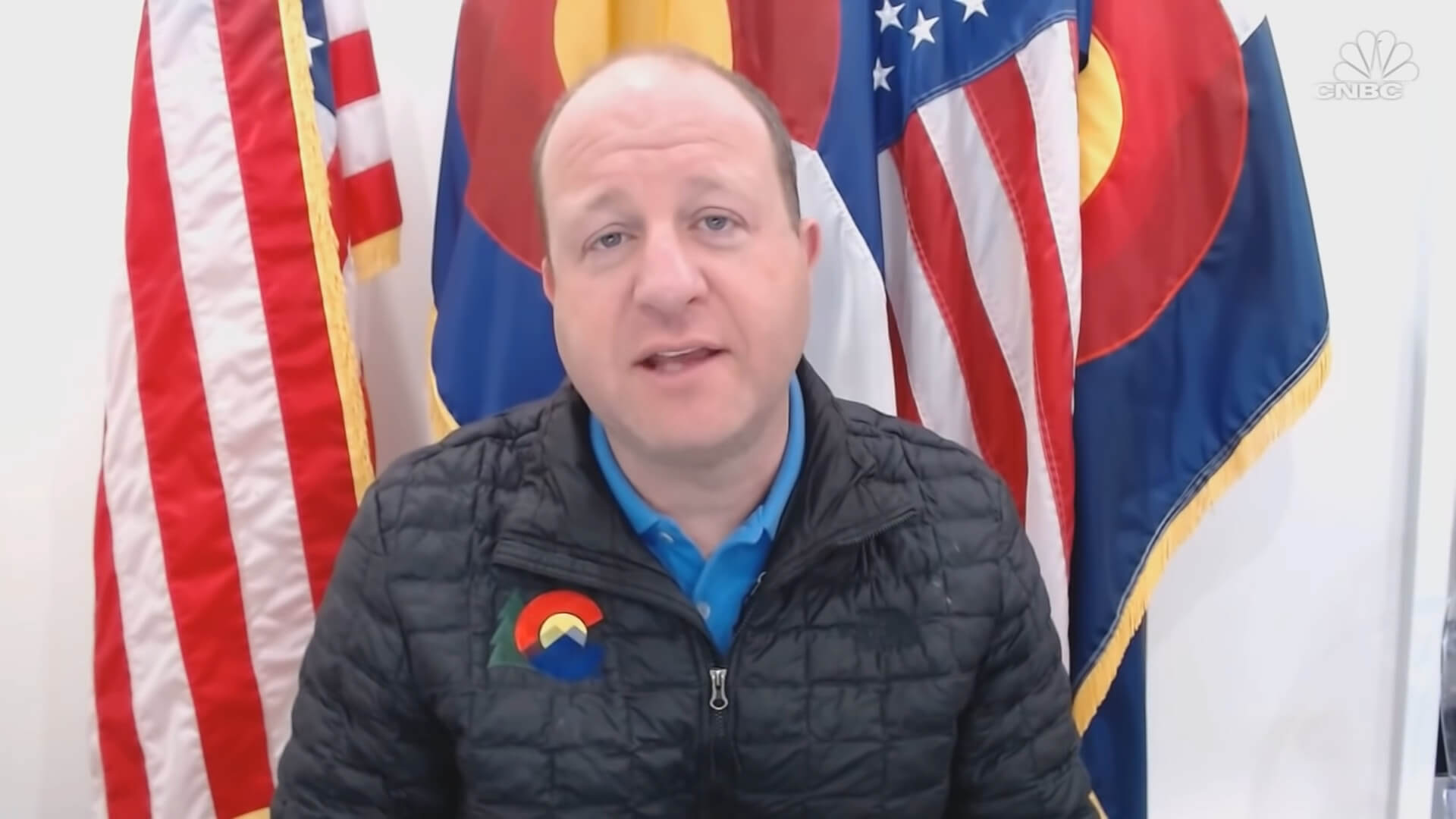 Get your daily, bite-sized digest of cryptoasset and blockchain-related news – investigating the stories flying under the radar of today's crypto news.
__________
Adoption news
The US state of Colorado could start accepting crypto for payment of taxes as soon as this summer, Colorado Governor Jared Polis told CNBC on Tuesday. The Governor has already signed the state's Digital Token Act, and said they "expect to accept crypto by this summer" for taxes and other state fees, although he noted that the payments will be converted to US dollars before the state received them."Crypto, as well as distributed ledgers broadly fit into the way we look at things here in Colorado," Governor Polis said.
Regulation news
A group of major crypto companies, such as Anchorage, Bitgo, BlockFi, Circle, Coinbase, Gemini, Kraken, and more, announced the launch of the Travel Rule Universal Solution Technology (TRUST), a solution designed to comply with a requirement known as the Travel Rule while protecting the security and privacy of their customers, they said. The solution already includes well-known members across the industry within the US, while the global expansion will follow "shortly," they added.
US Congressman Josh Gotthiemer released a discussion draft of the 'Stablecoin Innovation and Protection Act of 2022', legislation focused on defining qualified stablecoins, carving qualified stablecoins out from more volatile cryptoassets, and putting appropriate protections in place for consumers and investors. If passed, the law will help lower the risk of instability in the financial market and protect consumers by providing the Office of the Comptroller of the Currency (OCC) with primary oversight authority over all types of stablecoin issuers, per the Senator.
Crime news
4,068 criminal whales hold over USD 25bn in crypto from multitude of illicit sources, blockchain analysis company Chainalysis reported. A criminal whale is any private wallet holding USD 1m or more worth of crypto that has received more than 10% of its funds from illicit addresses – and these represent 3.7% of all crypto whales. Whereas stolen funds dominate overall criminal balances, darknet markets are the biggest source of illicit funds sent to criminal whales, followed by scams second and stolen funds third, the report said.
Economy news
Inflation in the UK increased to the highest rate for three decades in January, The Guardian reported. The Office for National Statistics (ONS) said the consumer prices index (CPI) measure of inflation increased to 5.5% in January from 5.4% a month earlier, driven by prices for clothing, footwear, and furniture. City economists had forecast the inflation rate to remain at 5.4%. The ONS said inflation was last higher in March 1992, when it stood at 7.1%.
Exchanges news
The US Securities and Exchange Commission (SEC) is examining the relationship between crypto exchange Binance.US and two market makers, Sigma Chain AG and Merit Peak Ltd, Wall Street Journal reported, citing unnamed sources. One area of focus for regulators is how Binance.US disclosed to customers its links to the trading firms, the sources say.
Coinbase introduced a new feature that allows users in Mexico to cash out the crypto that they receive at over 37,000 locations throughout the country. The service will be free until March 31, after which customers will be charged an undisclosed nominal fee.
NFTs news
Payments processor PayPal amended the terms of its merchant-focused Seller Protection program to account for transactions of more than USD 10,000 that involve non-fungible tokens (NFTs) so that they become "ineligible for protection." The policy will become effective on March 21.
Investments news
Venture capital (VC) investment in blockchain/crypto in Latin America reached USD 653m in 2021, up from USD 68m in 2020, in parallel with rising consumer interest for digital assets and decentralized finance (DeFi), said the Association for Private Capital Investment in Latin America (LAVCA). The capital was concentrated in consumer-facing asset exchanges and retail trading platforms, but investors also began backing business-to-business platforms in Q1 2022, they added.
Crypto firm Fireblocks acquired payments tech platform First Digital for USD 100m. This new acquisition is meant to help support and grow their payments offering by allowing payment service providers and acquirers to accept payments and make payouts in digital currencies, they added.
Digital-asset firm Castle Island Ventures raised USD 250m – the largest amount ever by the four-year-old firm founded by Fidelity alumni Nic Carter and Matt Walsh – to target startups involved in building monetary networks, financial services, and internet architecture such as Web3, Bloomberg reported. Investors in the Castle Island Ventures III fund include endowments, asset managers, and family offices.
Decentralized order book exchange Dexalot raised USD 7m in funding led by Avalanche's (AVAX) Blizzard Fund. The project aims to offer an alternative to existing Automated Market Maker solutions.
Gaming startup Banger Games raised EUR 10m (USD 11.36m) in a round that included strict ticket size limits to avoid dominance by any single large investor. The platform aims to unify the whole gaming ecosystem with metaverse, crypto, VR, etc. into a single experience.
Web3 data startup Pool has raised USD 3.7m in a funding round at a valuation of USD 39m. The project is building a data marketplace and associated payment rails for new data-sharing entities called data unions, which are seeking to leverage shifts in privacy.
Ethereum (ETH) wallet Rainbow announced USD 18m in Series A funding led by venture capital firm Seven Seven Six. Additionally, the company is launching the public beta of its Android app.
DeFi news
Decentralized storage solution Filecoin (FIL) and Polygon Studios announced a collaboration for which they have developed tutorials, integration grants, and hackathons aimed at helping developers and non-fungible token (NFT) projects in the Polygon (MATIC) network to integrate with peer-to-peer protocol InterPlanetary File System (IPFS) and Filecoin.
Wallet news
Encryption engine Evervault launched a new subscription service to keep crypto wallet seed phrases secure called 121824 (pronounced "twelve, eighteen, twenty-four"), named after the most common lengths of seed phrases. The service can be accessed from the new 121824.com website and costs USD 1 per wallet a month, or USD 10 per wallet a year.
Career news
---