CoinGate Triples Processed Crypto Payments, Says XRP Gains Traction
In spite of the adversarial market conditions, payment gateway CoinGate claims it processed around 300,000 payments during 2018 - triple the amount of 2017.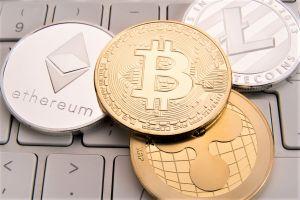 The Lithuania-based company accepts more than 50 different cryptocurrencies, with more being added regularly.
Not surprisingly, the most popular option is Bitcoin. "However, once we've launched Litecoin and Ethereum native support, the share of Bitcoin decreased significantly. Also, we see a great use case of XRP for payment purposes. Since the beginning of February when we began supporting XRP payments, we see the numbers of transactions going up each day," Veronika Mishura, CoinGate's marketing manager, told Cryptonews.com.
She declined to elaborate in more detail on the company's results.
Support for Ethereum and XRP, along with Lightning Network, the second-layer scaling solution initially launched for Bitcoin but now also available for other cryptocurrencies, helped the popularity of CoinGate's service as well and "doubled their number of users". According to the company, there are more than 4,500 merchants on their network.
Lightning Network gained traction mostly since the beginning of this year, most likely due to a lack of user-friendly technologies that would allow people to make payments through the system.
"We believe there is an excellent potential for the Lightning Network. When we went live with it (September 2018), there was huge interest, but not so many paid orders," Mishura told us, later adding, "However, since the beginning of 2019, the number of paid transactions increased rapidly." For example, within a month, the payment gateway had 120 paid orders that used the service.
The gateway is available to merchants and businesses in more than 100 countries, but not in the US. "Geographically, we mostly work with European-based businesses. I believe a majority of our users come from Germany, UK, Netherlands, Poland," she said.
The industries which prefer to receive crypto payments are hostings, VPNs, gaming, and adult.
CoinGate is yet another example of the growing popularity of crypto payments - without a lot of regard for market conditions. Another payment processor, BitPay, told Cryptonews.com in December of last year that the average value of a retail purchase made using BTC has increased in 2018. From USD 107.66 in 2016, over USD 347.84 in 2017, this number climbed to USD 682.23.
Additionally, the industry as a whole will have to adapt to new regulations, but, according to CoinGate, that's nothing that regular shoppes should be worried about.
"Regulations will probably be a major change for us indeed. The thing is, the rules are changing for cryptocurrency companies that operate in Europe, so we are obliged to adapt. Mostly, regulations exist to ensure that no fraudulent users (e.g., money launderers, terrorists, illegal shops, etc.) abuse our system, and there is going to be new ground rules for how to deal with it. However, regular shoppers can take a deeper breath as they won't be affected as many believe so," Mishura concluded.
---