Coinbase's Strategy Helped MicroStrategy, Bitcoiner Eyes Soccer Club + More News
Get your daily, bite-sized digest of cryptoasset and blockchain-related news – investigating the stories flying under the radar of today's crypto news.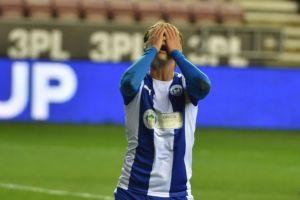 Exchanges news
Major crypto exchange Coinbase revealed that it was selected as the primary execution partner for MicroStrategy's USD 425m investment in bitcoin (BTC) this past summer. "Using our advanced execution capabilities, leading crypto prime brokerage platform, and OTC desk, we were able to buy a significant amount of bitcoin on behalf of MicroStrategy and did so without moving the market," they said, claiming that their strategy allowed the buyer to save around USD 4.25m.
Investments news
Banker and BTC magnate Jonathan Rowland may bail out the struggling British soccer club Wigan Athletic, according to The Sun. The estimated cost for taking the club out of administration is around GBP 3m (USD 4m), while it would take another GBP 5m (USD 6.6 million) to convince the English Football League (EFL) of its long-term plans. According to the article, Rowland - the founder of BTC finance app Mode - is "willing to fund" a bid proposed by former professional soccer player Ray Ranson and former Wigan chairman Darren Royle.
Crypto tax news
The State Duma, Russia's parliament, is set to vote on a Russian crypto tax bill, reported Regnum. The bill proposes altering the nation's tax code and levying fines of 40% of the total tax amount due to those who fail to report their taxes, and if approved by parliament, will see both individuals and companies obliged to report their trading profits to the tax authorities.
The South Korean government has confirmed it will grant a three-month delay to the start of a new crypto tax program, reported Newsis. Seoul had intended to require all crypto exchanges and private traders to start submitting tax returns for trading-related profits as of October 2021. However, after repeated claims from industry leaders that exchanges are not yet ready to deploy the required technological solutions, the government has green-lighted a parliamentary committee request to grant a three-month grace period, meaning that crypto tax will instead begin in the nation on January 1, 2022. The proposal will be bundled with a number of other tax reforms – and will likely be rubber-stamped by lawmakers in the coming days.
Bitcoin news
Interest in the term 'bitcoin' has reached an 18-month high. Per Google Trends, the last time the interest was at the level seen today was in mid-June 2019, and before that following a major bull run, an all-time high in price, and an all-time high in Google searches seen in mid-February 2018.
Adoption news
The Universal Protocol Alliance (UPA), a coalition of blockchain companies including Bittrex Global, Ledger, CertiK, InfiniGold, and Uphold, have launched today the Universal Carbon [UPCO2], described in the press release as "the world's first tradable carbon token on a public blockchain that can be bought and held as an investment, or burnt to offset an individual's carbon footprint." Each UPCO2 Token represents one year-tonne of CO2 pollution averted by a certified REDD+ project preventing rainforest loss or degradation. The token is meant to "democratise an important new asset class, which could lead to the establishment of a global clearing price for carbon," and additional resources going directly into environmental projects, said the coalition.
Mining news
Major producer of BTC mining equipment, China-based Canaan, reported that the total net revenue in the third quarter of 2020 was RMB 163m (USD 24.8m), representing a year-over-year (YoY) decrease of 75.7% from RMB 670.6m (USD 92.5m) in the same period of 2019, and a quarter-over-quarter (QoQ) decrease of 8.5% from RMB 178.1m (USD 27.1m) in the second quarter of 2020. The YoY decrease was primarily due to the decreases in total computing power sold, as well as average selling price per Thash/s, said the company, while the QoQ decrease was mainly due to the decrease in average selling price per Thash/s.
Legal news
A new chapter has opened in Santander's long-running legal wrangle with the crypto exchange Buda in Chile. The bank is one of many that – a number of exchanges including Buda claim – arbitrarily closed down their bank accounts with insufficient explanation and a lack of prior warning. Per a post from legal firm PPU Legal, the bank has submitted a legal document that refers to a crypto-related pyramid scam worth USD 180m that left four Buda clients out of pocket, claiming that the exchange did not "have the legal or technical tools to prevent, or even monitor, this type of illicit incident."
---