Coinbase Listing Has Largest Impact On Price Among 6 Exchanges - Messari
Among six of the major crypto exchanges, Coinbase listings have the biggest effect on a coin's price, according to a researcher at the crypto intelligence firm Messari.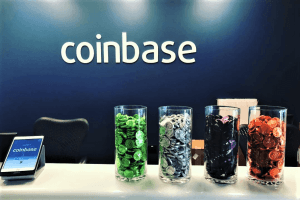 Its report noted the so-called 'Coinbase Effect' as a well-known phenomenon referring to the positive effects that an announcement of an asset listing on this exchange has on that asset's price, given the exposure it gains to a new set of market participants.
Therefore Messari researcher Roberto Talamas looked into the effects that listings on six different centralized exchange have on asset prices, wanting to find out if all exchange listings affect token prices the same way. Besides Coinbase, Talamas included listing information from Binance, Gemini, Kraken, OKEx, and FTX in the research.
For each, the firm observed the distribution of cumulative returns five days after the token listing, and found that,
Unsurprisingly, Coinbase listings have the highest average return standing at 91%, but also have the widest distribution ranging from -32% to 645%.
While one could assume based on these results that Coinbase listings result in higher returns compared to other exchanges, Messari noted "a number of outliers" within the Coinbase sample, which saw "experienced tremendous returns [...] drastically skewing the average towards the right side of the return distribution." These include platform to create decentralized marketplaces and communities District0x's 645% price increase post-listing and identity verification solution Civic 493% increase.
That said, the researcher concluded that,
"After controlling for outliers, it remains evident that the Coinbase listing has the highest impact on price among exchange listings with an average five-day return of 29%. Taken at face value, these results suggest that exchange listings, especially Coinbase, more often than not lead to a boost in asset returns."
Meanwhile, as reported last June, a study from crypto analytics firm Coin Metrics found that, while Coinbase listing announcements have historically made "a positive impact" on an asset's price, this impact is "more muted" than some may have believed, while generally being "skewed toward the broader market trend at the time." Additionally, the price movements following the ''exploring the addition' of certain assets' announcements were "less significant" and "largely related to the general market regime at time," the study said.
According to Coinbase, they had 43m verified users last year and 2.8m monthly transacting users. Also, they claim that they work with 7,000 institutions and 115,000 ecosystem partners in over 100 countries.
The company supports 53 cryptoassets that are traded on its two platforms - Coinbase and Coinbase Pro.
___
Learn more:
- Coinbase Announced 'Business Presence' in India With New Local Hires
- Coinbase Says It Aims to Improve Customer Service, Integration with Pro
- Coinbase Aims For USD 1B Direct Listing, Reveals Results and Plans
- Coinbase Apologizes To European Users For Missed Higher Profits
- Livepeer Up 252% in a Day After Grayscale Trust Launch
---