Coinbase CEO's Start-Up NewLimit Raises $40 Million to Increase Human Lifespan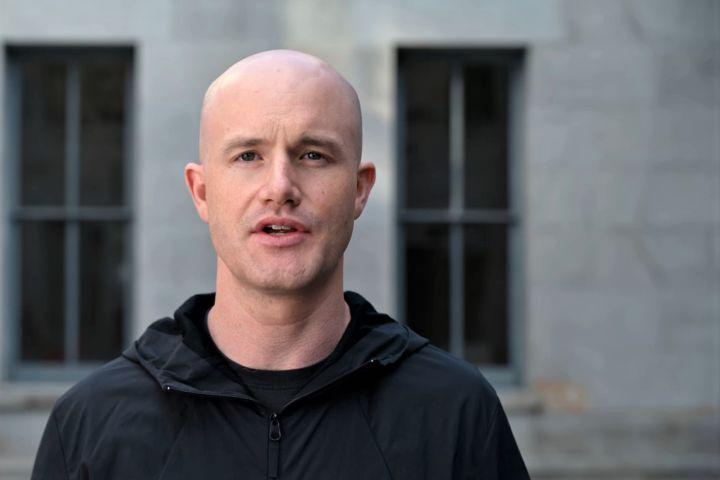 NewLimit, a startup co-founded by crypto exchange giant Coinbase CEO Brian Armstrong, has raised $40 million with a goal to add years to people's lives.
The longevity pharma startup, co-founded by former Google Ventures partner, Blake Byers, announced the Series A funding on Tuesday from investors including Dimension, Founders Fund, Kleiner Perkins, Eric Schmidt, Elad Gil, Garry Tan, and Fred Ehrsam.
The $40 million is a commitment from VCs to be accessed over time, not given all at once.
The four co-founders also include Greg Johnson, who formerly led the development of novel machine learning methods at the Allen Institute for Cell Science, and Jacob Kimmel, who led a research laboratory focused on epigenetic reprogramming as a Principal Investigator and Computational Fellow at research and development company Calico.
"Greg [Johnson] and Jacob [Kimmel] are really operating the business day to day," Armstrong told TechCrunch, adding that he himself is "really just an investor and a board member."
The company at the moment has no CEO, with Byers and Armstrong saying that it is in an early stage and the founding team is working well in its current form.
'Cure Aging' by Reprograming Cells
According to the latest press release, NewLimit was founded to "cure aging" via "epigenetic reprogramming," aiming to "figure out a way to restore the regenerative potential we all had when we were younger, but somehow lost."
NewLimit wants to research epigenetic drivers of aging and develop products that can regenerate tissues to treat specific patient populations, and with potentially decades of effort (if possible at all), develop therapies that could slow, halt, or reverse the aging process.
The company, therefore, focuses on developing therapies that reprogram cell age, but without changing cell type. To do so, it is building screening technologies that allow testing reprogramming strategies for their ability to make old cells "look" young, said the company in their April progress update.
"The goal here is something quite different: extending human healthspan. Imagine if you could live the same number of years, but be free from pain, and have the same mobility and cognition as someone in their thirties," the team said back in 2021.
New cells arriving from older hosts is not science fiction - it has been done many times before, argued the co-founders. For example, an old skin cell from an animal has been turned into a baby animal, zero days old, leading a normal life.
"The idea is one day if we're successful, you could make old people's immune systems younger, and so more functional," Byers told TechCrunch. "So in an ideal world here in the future, there's a way for us, our bodies and our minds, to stay young," Armstrong added.
While focusing on aging, the company also argued that the same products could treat or prevent certain diseases associated with aging, such as fibrosis, infectious and neurodegenerative diseases.
____
Learn more:
- Coinbase CEO Considers US Exit Amid Regulatory Uncertainty – Here's the Latest
- Coinbase Announces Third Round of Layoffs, Reduces Headcount by 950 Employees

- Top 6 Initial Exchange Offering (IEO) Platforms
- How to Choose a Cryptocurrency Exchange?
---