Coinbase CEO Warns of 'Rushed' Wallet Regulation, Bitcoin Drops Below USD 17K
Disclosure: Crypto is a high-risk asset class. This article is provided for informational purposes and does not constitute investment advice. By using this website, you agree to our terms and conditions. We may utilise affiliate links within our content, and receive commission.
The CEO of US-based major crypto exchange Coinbase, Brian Armstrong, caused quite a stir in the Cryptoverse when he warned that the outgoing Trump Administration is still not done with crypto regulation, possibly dealing it a massive blow as they exit the White House. Some speculate that this is exactly what prompted the selloff in the markets we're seeing this morning.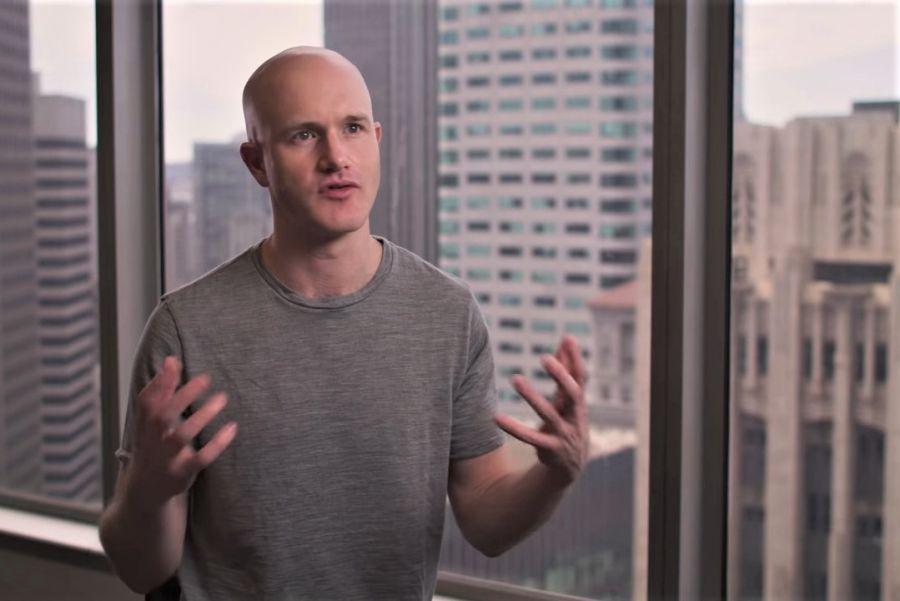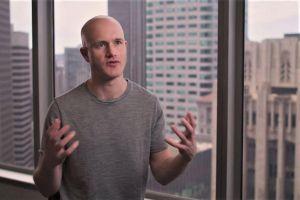 On Wednesday night (UTC time), Armstrong tweeted that per some rumors heard last week, the US Treasury Department and Treasury Secretary Steven Mnuchin "were planning to rush out some new regulation regarding self-hosted crypto wallets before the end of his term," adding that he's "concerned that this would have unintended side effects." Coinbase laid out their concerns in a letter they sent to the Treasury last week, he said.
The CEO started his list of concerns by explaining first that self-hosted crypto wallets, or non-custodial / self-custody wallets, are a type of software that enables each individual to store and use their own crypto without relying on any third-party financial institution. In the Coinbase team's opinion, the proposed regulation would not allow a withdrawal to be sent to a self-hosted wallet before financial institutions like exchanges verify the recipient and the owner of that self-hosted wallet and collect their identifying information. They'd also have to keep track and logs of transactions, movements, and other data. This would mean touching at the very basis of crypto: freedom and ability for an individual to hold their own money.
Armstrong argues that it's "often impractical to collect identifying information on a recipient in the cryptoeconomy." The reasons are that many crypto users:
send crypto to smart contracts to use DeFi apps, and a smart contract doesn't always have an owner who could be identified;
send crypto to individuals in emerging markets, where due to poverty, lack of identification documents, and other reasons, it's difficult or impossible to collect "meaningful" know your customer information;
use crypto with new types of applications online – "Imagine if every time you wanted to upvote some content on Reddit or transfer an item in a game you were hit with a form asking you to verify a recipient";
don't want to share more identifying documents with various companies, out of worries of theft.
The regulation that goes against this and still requires an extremely difficult or impossible task to be completed would be very damaging for crypto, stated the CEO.
Not only would it destroy crypto uses cases, but Armstrong finds there'd likely be fewer transactions from crypto financial institutions to self-hosted wallets, which would cut the US off from innovation happening in the rest of the world, and would as a result have US consumers using foreign unregulated crypto companies, which "long term, I believe this would put America's status as a financial hub at risk."
Lastly, the CEO called the government to embrace the open crypto network as they did the open internet.
The market plunges, Cryptoverse debates the maybe-regulation ramifications
As this news came out, however, some in the Cryptoverse started speculating if this is what might've "killed" the bull run. On Thursday morning (8:51 UTC), following a strong rally, the market has turned red in the past 24 hours. Bitcoin (BTC), which was headed towards its all-time high, dropped nearly 13% in a day and 4.5% in a week to USD 16,718. Similarly, ethereum (ETH) fell 17.5% in 24 hours and appreciated 4.8% in a week, currently sitting at USD 493, quite far from USD 621 it reached earlier this week.
There are those who agreed with Armstrong that this regulation would be a major blow, with Coin Metrics co-founder Nic Carter saying that "the stakes are much higher this time," as we are "talking about the right to use cash products over the internet – something absolutely fundamental to a functioning society."
Meanwhile, some say that regulation would bring more legitimacy to the space, but they're given counterarguments that these regulations must make sense for this to be the case.
Others don't see a reason to worry yet, as Mnuchin is to be replaced with the former Federal Reserve chairman, Janet L. Yellen, "a battle-tested leader who helped the nation recover from the Great Recession," as The Washington Post described President-elect Joe Biden's pick of the US treasury secretary. But that confidence might be misplaced as Yellen reportedly commented on bitcoin back in 2018 with: "I will just say outright I am not a fan, and let me tell you why. I know there are hundreds of cryptocurrencies and maybe something is coming down the line that is more appealing but I think first of all, very few transactions are actually handled by bitcoin, and many of those do take place on bitcoin are illegal, illicit transactions."
Meanwhile, The New York Times is "planning to publish a negative story about Coinbase at some point in the next few days online, and it will appear in print on Sunday," said the exchange in a preemptive blog post. The company expects the article to "imply that Black employees were discriminated against" during the 2018 major compliance and customer experience changes, among other arguments – which the exchange denies.
___
More reactions:
__
____
Learn more:
SWIFT-based FATF Rules Poor Fit for Crypto Industry, Says V20 Speaker
US 'Largely Compliant' with FATF Recommendations, but Issues Remain
---