Chainalysis Valued at USD 2B as Investors See Demand For Crypto Intelligence
US_based major blockchain analysis company Chainalysis announced today that it has raised USD 100m, bringing its valuation to over USD 2bn.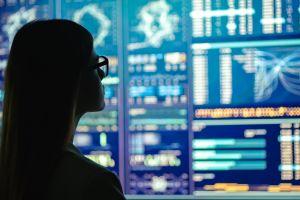 The company said that the Series D financing round was led by Paradigm, while previous investors Addition and Ribbit increased their investment in the company. Additionally, TIME Ventures, the investment fund for Marc Benioff, participated as well.
This follows Chainalysis' USD 100m Series C round in November 2020. Per Crunchbase, until November, the company had raised USD 166m in total. With this latest round, it would presumably make USD 266m.
The company said that the new capital will be used to extend its business so to provide enterprise data solutions to:
crypto businesses and financial services providers that want to optimize their market development strategies based on insights into their customers' behaviors;
asset managers and financial institutions that want to better understand cryptocurrency market trends given the increasing adoption of crypto;
and government agencies that work on building detailed pictures of threat actors that abuse crypto.
Over the past year, the company has increased its annual recurring revenue (undisclosed) by more than 100% year-over-year. Additionally, they doubled the client base to include government agencies in over 30 countries and private sector businesses in over 60 countries; hired 116 new employees; expanded their partnership program, now consisting of more than 50 companies; and they've expanded their support to cover over 100 digital assets across 10 native blockchains, encompassing approximately 90% of cryptocurrency economic activity, they claim.
"The company plans to hire hundreds of new positions across all functions in 2021 to continue its global expansion," they added.
Backed by Accel, Benchmark and other major venture capital names, Chainalysis provides data, software, services, and research to government agencies, exchanges, financial institutions, and insurance and cybersecurity companies in over 60 countries.
____
Learn more:
- Brazilian Bank Joins Hands with Chainalysis, Steps Up Crypto Compliance
- Blockchain.com Valued at USD 5.2B As It Raises USD 300M
- BlockFi Valued at USD 3B Following USD 350M Round
- Mitsubishi, Banking & Telecom Giants Invest USD 62M in DeCurret
- Europe Gets Its New Crypto Unicorn, Bitpanda
---