Cardano Price Forecast – ADA Holds $0.38, Can it Rally to $1 This Week?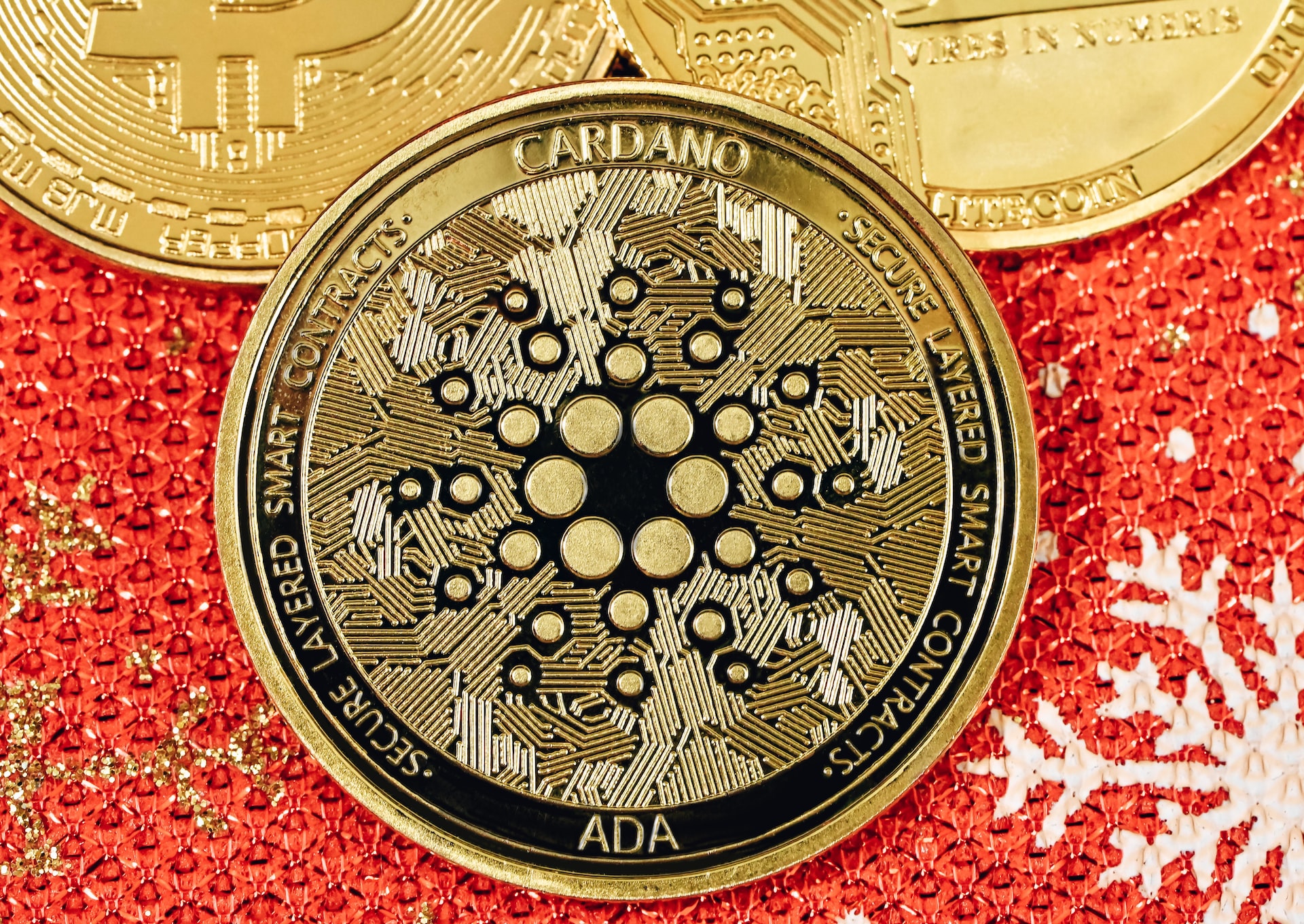 The Cardano price has dropped to $0.386948 overnight, representing a fall of 4.5% in the past 24 hours. Its current level also means that it has declined by 4.5% in a week and by 8% in a month, with Cardano's steady growth and development not enough to counteract ongoing market-wide negativity.
While ADA is, in fact, 8% up in the past fortnight, it remains 87% down from its all-time high of $3.09, set back in September 2021. As such, the altcoin arguably remains strongly undervalued and a rise to $1 is on the cards for the medium and long term.
Cardano Price Forecast – ADA Holds $0.38, Can it Rally to $1 This Week?
ADA's technical indicators currently reside in an indeterminate and indecisive space. Its relative strength index (purple) has dropped from 60 a few days ago to around 45 today, indicating selling pressure that may continue for another few days yet.
On the other hand, its 30-day moving average (red) has remained below its 200-day (blue) for pretty much all of the year. What this suggests is that, from a technical perspective, ADA is due a substantial rally sooner or later.
Of course, the weak global macroeconomic situation means that investors may still have to wait for a really strong ADA rally. Nonetheless, Cardano's fundamentals continue to strengthen the suspicion that a bull market for its native token will come eventually.
Indeed, even with this year's bear market, the Cardano ecosystem has been steadily growing over the past few months, with more than 1,100 apps and projects now building on its network, as well as more than 100 projects already launched.
What's interesting to note about Cardano's recent growth is that since the network enabled smart contracts last September, over 3,500 Plutus scripts (i.e. Cardano's version of smart contracts) have been deployed. This highlights how developers are indeed building on its network, which is slowly gaining a critical mass.
Importantly, Cardano's total value locked figure now stands at $65 million. While this is still a modest total, it's important to remember that this figure was more or less $0 a year ago and only around $1 million at the start of the year, when ADA's price was much higher.
On top of this, IOHK and the Cardano development team continue to roll out important technical updates. This includes this September's Vasil upgrade, which increases throughput and makes programming dapps easier, while it also includes ongoing refinements to Cardano's Daedalus wallet.
Taken together, such developments weigh heavily in favor of the argument that ADA is very undervalued at the moment. That said, it still stands as the ninth-biggest cryptocurrency by market cap, implying that it could get much bigger if it witnesses real organic growth and adoption.
In terms of price forecasts, ADA's current ATH of $3.09 remains the target to beat in the longer term, with some experts having set a long-term target of around $5.30 for the coin.
In the shorter term, a realistic end-of-year target for ADA would be at least $0.50, although it has been as high as $1.59 this year. Needless to say, this was before the Ukraine war and the deepening of negative macroeconomic conditions, so the altcoin would needs an improvement in the global economic picture before it really starts to climb.
Alternatives for Quicker Gains
Fortunately, anyone frustrated by the need to wait for improving economic conditions may be pleased to hear that there are at least some coins recording strong gains in the short term as well. Many of these coins are recently launched projects that have held their presales and then listed on exchanges, where they've gone on to record some sizeable gains.
For example, Tamadoge (TAMA) gained by as much as 1,800% (relative to its presale price) in October after it was listed on the major exchange OKX.
While TAMA's presale has obviously finished, here are three promising new projects that are holding their token sales right now and could rally big in the coming months.
Dash 2 Trade (D2T)
Running on Ethereum, Dash 2 Trade is a trading intelligence platform that provides investors with real-time analytics and social data in order to help them make more informed decisions. It began its token sale just under three weeks ago and has now raised well over $5 million, while it has also announced its first CEX listing on LBank Exchange.
IMPT
Another Ethereum-based platform, IMPT is a carbon credit marketplace where users can earn NFT-based carbon offsets by shopping with a wide range of eco-friendly retailers (such offsets can then be traded). Its tokenization of carbon credits as NFTs promises to introduce greater transparency into the carbon credit marketplace, which has been undermined by opaqueness in recent years.
IMPT's presale has now raised $12.5 million only a few weeks after launch, with 1 IMPT currently on sale for $0.023.
The price will increase to $0.0280 in the next stage of the presale.

Visit IMPT Now
Calvaria (RIA)
A new play-to-earn game that lets players earn and battle with NFT-based collectible cards, Calvaria (RIA) promises to make blockchain-based gaming more accessible to the general public. It does this largely by enabling users to play it without having to hold any of its native cryptocurrency, although RIA can also be used to buy in-game items and for staking.

Its presale has raised more than $1.5 million and has just entered its fourth stage, with 1 USDT currently buying you 40 RIA.

Visit Calvaria Now
---