Cardano Founder Hoskinson Slams XRP Community For Spreading Conspiracy Theories
Disclosure: Crypto is a high-risk asset class. This article is provided for informational purposes and does not constitute investment advice. By using this website, you agree to our terms and conditions. We may utilise affiliate links within our content, and receive commission.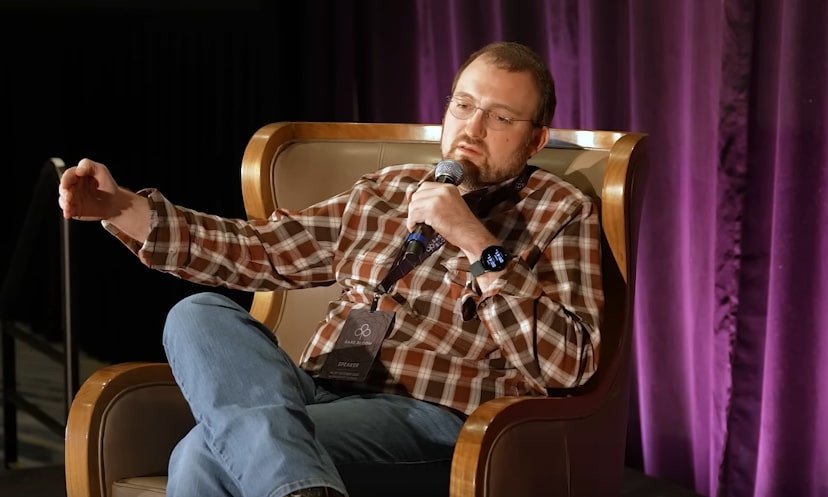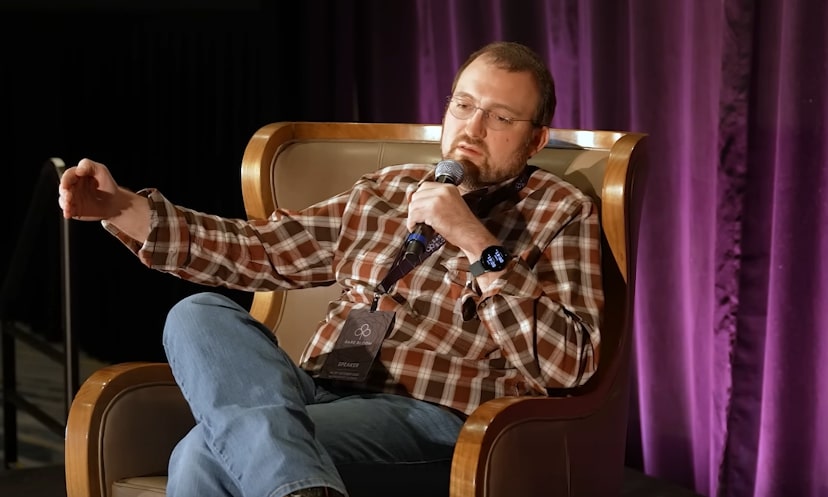 Charles Hoskinson, co-founder of Ethereum (ETH) and co-founder of Cardano (ADA), stated that certain members of the XRP community are "muddying the waters" with their theories and "making it more difficult for the industry as a whole to support Ripple."
Hoskinson made the comments during an interview with YouTuber BitBoy Crypto this past weekend and in regard to the long-lasting war between the US payments company Ripple and the US Securities Exchange Commission (SEC).
The comment followed an argument, so to say, between the XRP community and Hoskinson, during which the former came after the latter due to Hoskinson's earlier statements – which he claimed were taken out of context.
In a 'Thinking Crypto' episode earlier this month, Hoskinson said that "there are some people in the XRP community that are trying to invent this grand conspiracy that there was blatant corruption between the insiders at the SEC and Ethereum." Hoskinson's view was that this was not the issue, but the lack of regulation was.
How does Ethereum come into all of this? Ripple just recently finally got the documents they were after for a long time and which the SEC did not want to give up: the Hinman documents. William Hinman was the SEC Director of Corporation Finance who is said to have met Ethereum officials and who also declared that ETH and bitcoin (BTC) are not securities.
Back to this latest interview, Hoskinson argued that the primary objective for the XRP community is for Ripple to win, stating that,
"My comments– and I said the grand conspiracy is not the issue. Whether it's true or not is not the issue. […] The issue here is that all of this attack, the personal attacks, the viciousness of it, on particular members of a particular government agency, what they're accomplishing is, first, they're forcing the SEC to dig its heels in and become more vicious in its enforcement, but more importantly, they're muddying the waters and making it more difficult for the industry as a whole to support Ripple."
Rather than using "the free pass argument," whereby all are saved, or all drown together, it's better not to put both the XRP and ETH projects into "a bad position."
He asked,
"Do you want to go and say, the No. 2 cryptocurrency – instead of saying we're in this together – you go and say all the people running it [Ethereum] are criminals who bribed the SEC, and they should all go to jail? So, does that make them want to help you and work with you? Or does that make them enemies?"
Bad blood
While Hoskinson claimed that he could understand the feeling that the US government is out to get the people or specific entities – and there are "certainly nefarious forces" that can interfere in marketplaces – what is being talked about here are "huge organizations" with "tens of thousands of people" that need to work together – implying that a conspiracy is improbable. "The commission has five commissioners," he said, and "they have to vote on things."
He argued that,
"It feels certainly good to say the evil government is really corrupt. But at the end of the day, you accomplish nothing. […] If your goal is to win a lawsuit, it doesn't help you at all! It just removes your ability to work with people. It removes your ability to build things, especially bridges and relationships that you do need to have. And even if you do win, everybody hates you. Because […] you still have all the bad blood now because you just called a whole bunch of people in the Ethereum space criminals who bribe government politicians."
The Cardano founder went on to say that he knows the people behind Ripple, and that he is supportive of their fight against the SEC, but added:
"Yet somehow years of being a supporter, years of saying we could collaborate and work together completely evaporate because I just don't want to go down the road of accusing an entire government agency of criminal conduct."
Speaking about the Ripple executives, he mentioned the Chief Technology Officer David Schwartz, stating that,
"I kind of was a little disappointed with David Schwartz and others saying, "A lot could be said and, well, I'm just going to say it makes me sad." How about you grow a f*cking pair of balls and tell your community not to be conspiratorial?"
Using the SEC in this manner and antagonizing other members of the community is a very bad idea, Hoskinson suggested – importantly, it may harm the industry as a whole, given that there are many other matters the industry and the regulator need to collaborate on.
At the end of the day, Hoskison said, "we all have to live in this place together," arguing that what fights need to be fought, need to be fought together.
At 9:40 UTC on Monday morning, the 6th coin per market capitalization, XRP, was trading at $0.453, down 1.4% in a day and nearly 5% in a week. It fell 10% in a month, 59% in a year, and 87% from its January 2018 all-time high.
Watch the full interview here:
____
Learn more:
– Cardano CEO Hoskinson Argues VC Money Will Flood to Ecosystem by 2024
– Cardano Price to End Year at USD 0.63, Increasingly Bearish Panel Predicts

– Ripple CEO 'Outraged' by SEC over XRP Lawsuit – Time to Buy XRP?
– XRP Price Prediction – Can XRP Hit $4 By 2023?
---