Cardano and Binance Founders Take Aim At Ethereum as ADA & BNB Rally
Disclosure: Crypto is a high-risk asset class. This article is provided for informational purposes and does not constitute investment advice. By using this website, you agree to our terms and conditions. We may utilise affiliate links within our content, and receive commission.
While Ethereum (ETH) maximalists are hard at work trying to compete for attention and investments Bitcoin (BTC) is getting, their competitors are now focusing on ETH's weaknesses.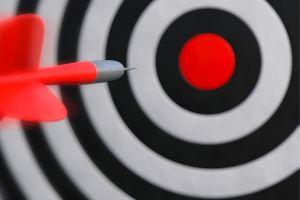 Source: Adobe/bluedesign
First, Cardano (ADA) Founder Charles Hoskinson has criticized Ethereum 2.0 and its scaling model, while ADA almost doubled in the past seven days.
Then, Binance CEO and Founder Changpeng Zhao criticized Ethereum gas prices and compared them unfavorably to the cost of using Binance Smart Chain (BSC). Meanwhile, binance coin (BNB), is up by 67% in a week, compared with ETH's 29%.
Cardano makes play for ETH market
At the time of writing (14:49 UTC), ADA, ranked 4th by market capitalization, trades at USD 0.68 and is up by 8% in a day and 97% in a week. It's up by more 1,039% in a year.
Its rally follows comments made by Charles Hoskinson during an interview streamed live on Wednesday. In it, Hoskinson — who co-founded Ethereum — suggested that Ethereum 2.0 is likelier than Cardano to face difficulties in scaling.
"We've chosen radically different scaling models […] I think Vitalik's are a little bit riskier from an engineering and research point of view. This is why it is so difficult for them to get ETH 2.0 out," he said.
In particular, Hoskinson drew negative attention towards Ethereum 2.0's proposed use of sharding, which involves separating a blockchain into individual parts that validate their own transactions and store their own data.
"They have chosen to shard all that stuff. We don't have to shard. We can get a thousand [transactions per second] on the base level and adding Hydra [a second layer solution on top of the Cardano blockchain] we can get to whatever we want," he added.
As reported, the Cardano testnet is in the multi-asset era now as they aim to bring forth a tokenization strategy "superior" to those supported on the Ethereum blockchain.
Binance CEO joins the Ethereum-bashing
Meanwhile, BNB increased by 8% in a day, reaching USD 74. It hit it's all-time high (ATH) of USD 75.33 on February 6. The price is up by 235% in a year.
Its own rally comes as Binance CEO Changpeng Zhao also took aim at Ethereum, with the CEO effectively pitching the Binance Smart Chain as another 'Ethereum killer'.
https://www.twitter.com/cz_binance/status/1358682856344543232
The CEO has also taken aim at Ethereum's gas fees, which have risen by just over 1,000% compared to a year ago.
https://www.twitter.com/cz_binance/status/1358686714928111622
Binance Smart Chain is a smart contract-enabled public blockchain designed to run parallel to Binance Chain, the native blockchain of major crypto exchange Binance.
With ethereum breaking its ATH repeatedly over the past week, such criticism is potentially an attempt by Zhao and Hoskinson to tap into ETH's strong growth. In this context, it's interesting to note that ADA is still 42% down on the ATH of USD 1.18 it set in January 2018.
Also wanted to answer how come Cardano has been doing so well recently (I can't really see how it is making more progress/profiling itself better than the other ETH competitors), and I think it might just be down to that it's substantially further from its own $ ATH than ETH. pic.twitter.com/z8iK2F7m7H

— Eric Wall (@ercwl) February 8, 2021
However, while BNB's market capitalization just surpassed USD 11bn and ADA's hit almost USD 22bn, ETH is nearing USD 200bn.
Also, as reported, blockchain developers are devoting less time to "Ethereum killer" blockchain protocols in favor of newer multi-chain solutions, according to a report by crypto venture capital firm Outlier Ventures.
____
Learn more:
Cardano Upgrades On Its Way To Offer Better Tokenization Than Ethereum
ADA Rallies After Founder Says He Is 'Very Obsessed with DeFi'
Industry Players Weigh In As CME Group's Ethereum Futures Go Live
Bitcoin, Ethereum & Stablecoin Tribes Fight Over Benefits Of OCC News
Bitcoin vs. Ethereum Fight Escalates amid Fresh Capital Entering the Space
---