Boerse Stuttgart Adds Litecoin, XRP ETN Trading
The second-largest stock exchange in Germany, Boerse Stuttgart, has just added exchange-traded notes (ETN) based on the cryptocurrencies Litecoin (LTC) and Ripple (XRP,) tracking the price in relation to both the euro and the Swedish krona.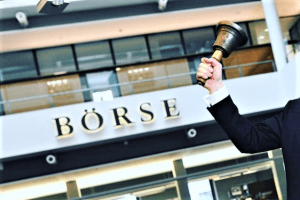 The exchange already offers crypto trading and storage since February of this year, available for Bitcoin, Ethereum, Litecoin, and Ripple.
The securities are issued by the XBT Provider in Sweden, an issuer of Bitcoin, Ether, Litecoin and XRP Exchange Traded Products - "listed on Nasdaq and the Nordic Growth Market in Stockholm [NGM Exchange]," according to their website. The ETNs can now be traded on the Boerse Stuttgart between 8:00 and 22:00 hours CET, according to the announcement, and were already tradeable since April on the NGM Exchange, a subsidiary of the Boerse Stuttgart. This is reportedly the first such product available in Germany.
Jürgen Dietrich, Director of Blue Chips & Funds Trading at Boerse Stuttgart, said in the press release, "There is a lot of interest in cryptocurrencies. These ETNs will allow investors in Germany to track future price developments of the two cryptocurrencies Litecoin and Ripple (XRP) through exchange-traded securities for the first time."
Exchange-traded notes (ETNs) are a type of unsecured debt security that tracks an underlying index of securities and trade on a major exchange. ETNs are similar to bonds but do not pay interest payments, as their price instead fluctuates similarly to stocks. When the ETN matures, the financial institution that issued it (like the Boerse Stuttgart) takes out fees, then gives the investor cash based on the performance of the underlying index. ETNs are different than exchange-traded funds (ETFs) in that the latter has to own the security in the index it tracks.
The Boerse Stuttgart stock exchange has been crypto-positive in the past as well: other than offering crypto trading and storage, they have also announced a complete, end-to-end infrastructure for digital assets back in August 2018, although they have not specified when this infrastructure could launch. The idea is to offer a platform for initial coin offerings (ICOs), a trading venue, as well as custody services for cryptocurrencies, all under one roof.
---