Blockchain Alternative Hedera Hashgraph Has Three News
Disclosure: Crypto is a high-risk asset class. This article is provided for informational purposes and does not constitute investment advice. By using this website, you agree to our terms and conditions. We may utilise affiliate links within our content, and receive commission.
Hedera Hashgraph, a public distributed ledger platform and a blockchain alternative for corporations, announced today the open access to its mainnet beta and the release of its HBAR coins to SAFT (Simple Agreements for Future Tokens) purchasers, while the startup's mirror node code is now open sourced.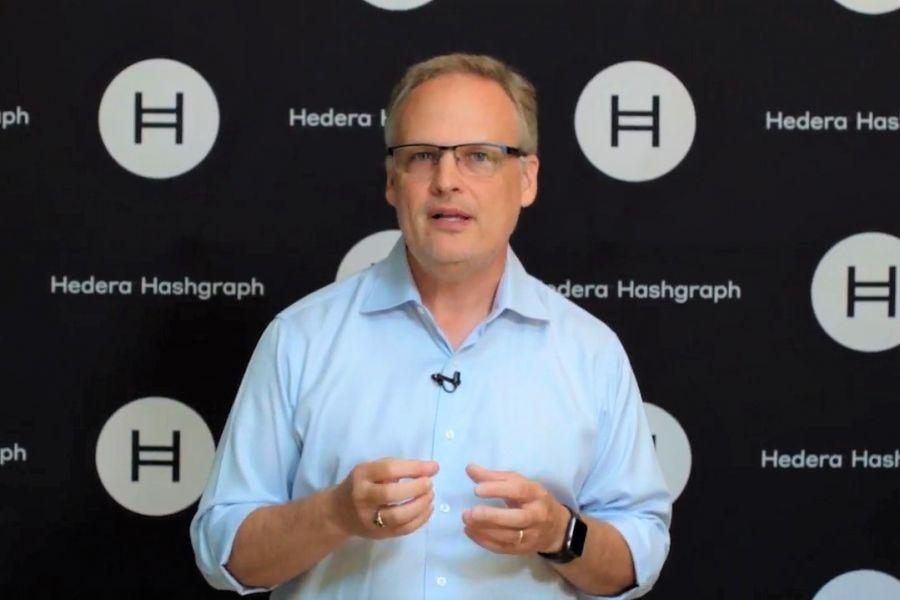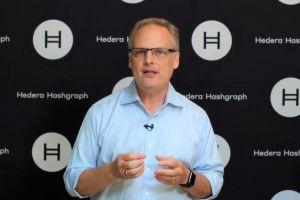 Here is what the startup shared in their announcement :
1. Starting September 16th, the Open Access (OA) to its mainnet beta is planned to be granted, thanks to which all developers will be able to create accounts and build dapps (decentralized applications) on the Hedera Hashgraph platform.
The announcement states that, at OA, three services will be offered by the network: "1) cryptocurrency, throttled to 10,000 transactions per second, 2) smart contracts, and 3) file service, both throttled to 10 transactions per second to start and increasing systematically throughout the remainder of 2019."
Mance Harmon, Co-Founder and CEO of Hedera Hashgraph, shared that the OA is the next step for the startup towards becoming "the industry's most decentralized, permissionless, public network."
2. OA is also the start of the "strategic 15-year coin distribution" of the Hedera token, HBAR coins. These will be released to SAFT purchasers – people who participated in SAFTs offerings, thanks to which the startup raised USD 124 million in 2018, the post claims.
Harmon said in a separate announcement today that their goal is for the HBAR to be "widely available for people to use for development and usage of applications on the network as it grows," and that the coin plays "a key role in securing our path to decentralization."
The whitepaper further explains that 3.18% of the total supply of the coins will have been released in circulation upon their initial release at Open Access. 5% will be held by Swirlds, Inc., the licensor of the hashgraph technology, and 91.82% of HBARs will remain in the Hedera Treasury and be proxy-staked to nodes, the paper claims.
3. The company has open sourced its mirror node code, meaning "that anyone who wants to run a mirror node can do so." These mirror nodes provide access to all consensus decisions and the state of the ledger, as well as flexibility to the owner in choosing what and how long to store.
The aim of the long-term distribution of coins is "to prevent malicious actors from cornering the market on coins, which would enable them to monopolize ownership of nodes, in turn damaging network security", the company says.
Meanwhile, the Hedera Governing Council, which will be made of up to 39 multinational entities from various industries, introduced its initial members earlier this year: Deutsche Telekom, DLA Piper, Magazine Luiza, Nomura Holdings, Swirlds. and Swisscom Blockchain AG. Additionally, IBM and Tata Communications have joined the Council earlier this month, with an international provider of financial services technology, FIS, joining in the meantime as well.
___
This is how Mance Harmon explained the hashgraph technology in an interview with Cryptonews.com last year:
"Blockchain is very linear in the sense that you can only put one block on top of the chain at a time, and it's slow because it takes a while for the community to come to agreement on which block to put on top.
Hashgraph, however, is not linear. Everything runs in parallel; any time any member of the network wants to add something to the graph, they can simply do so at their whim. The community is always coming to agreement in real time about the order of the nodes within the graph, so there's nothing there like Proof of Work that's normally used in blockchain to slow things down. And for those reasons, because it doesn't use Proof of Work and it's a graph that runs in parallel, it's significantly faster and more performant than blockchain."
---