Blackmailed Tether, Dan Loeb Takes 'A Deep Dive' Into Crypto + More News
Get your daily, bite-sized digest of cryptoasset and blockchain-related news – investigating the stories flying under the radar of today's crypto news.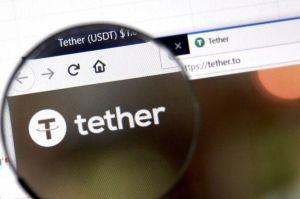 Crime news
Tether, the issuer of the most popular stablecoin, tether (USTD), said they received a ransom demand for BTC 500 yesterday (USD 25m). "The sender said that, unless they receive the BTC by [Monday], they will leak documents to the public in an effort to "harm the bitcoin ecosystem." We are not paying," the company added.
Crypto adoption news
Regulation news
New York Attorney General Letitia James today issued two alerts in response to the "extreme risk" posed to New Yorkers investing in cryptocurrencies. "Too often, greedy industry players take unnecessary risks with investors' money, but, today, we're leveling the playing field and issuing alerts to both investors and industry members across the nation. All investors should proceed with extreme caution when investing in virtual currencies," James was quoted as saying in the announcement.
Mining news
Bitcoin mining hardware manufacturer Canaan said that "its revenue visibility has improved substantially" in 2021 as the company secured orders totaling more than 100,000 units of BTC mining machines from customers in North America. "Many of those purchase orders were placed with prepayment and will likely occupy the company's current manufacturing capacity entirely for the full year of 2021 and beyond," they said. Meanwhile, their main competitor, Bitmain, said it will begin selling the second batch of Antminer S19j orders on March 2.
CBDCs news
Central bank digital currency (CBDC) can bring about a sea change in payment transactions and this could be of greater relevance as the usage of (physical) currency is declining, the Reserve Bank of India said in his report last week. "It is imperative for the Reserve Bank to monitor global developments, explore the possibility of the need for the introduction of CBDC and remain in readiness to operationalize CBDC, as and when necessary," the central bank added.
Investing news
Average BTC exchange-traded product (ETP) volumes in February decreased 37.8% to USD 936m, while aggregate assets under management across all ETPs increased 50% to a record USD 43.9bn, per Cryptocompare data.
Voyager Digital, a listed cryptoasset broker that recently completed capital raises of over USD 146m, said it more than doubled its preliminary revenue (USD 20m) and assets under management (USD 1.7bn) in February, compared to January. "In 2021 and beyond, the company anticipates adding debit cards, credit cards, stock trading, and the ability to trade on margin to its offerings. Complementing this, Voyager will look to grow internationally by expanding into Canada and Europe," they said in an emailed press release.
The chat app operator Telegram is set to release bonds and launch an in-app store, in moves the Russian media says are likely intended to help it raise money to pay off investors in the abandoned TON network and its gram token. Per RBC and VTimes, Telegram is set to roll out a range of new services with advertising partners between now and 2023, as it is in "dire need of money to pay off loans," which are due on the last day of next month. The company is planning to issue five-year bonds with a par value of at least USD 200,000 on the London Stock Exchange. The firm is reportedly hoping to raise USD 1bn, with USD 684m earmarked to pay off debts this year 2021.
Blockchain news
Also on the London Stock Exchange, the publicly listed petrol provider Wildcat Petroleum has announced that it is "exploring the implementation of blockchain technology" and has appointed Olinga Taeed, a blockchain-specializing professor at Birmingham City University and an advisor to the Chinese government, as its new Blockchain Advisor, with "immediate effect." The company's stocks rose on the exchange following the news, leaping from 1.25p at the start of the day to 1.75p at the time of writing (16:48 UTC), per official data.
---