BitPay Onboards Client With 1M Customers, ECB Focuses On Retail CBDC + More News
Crypto Briefs is your daily, bite-sized digest of cryptocurrency and blockchain-related news – investigating the stories flying under the radar of today's crypto news.
____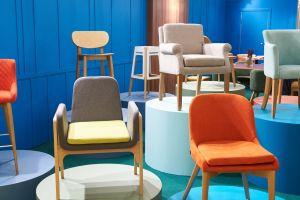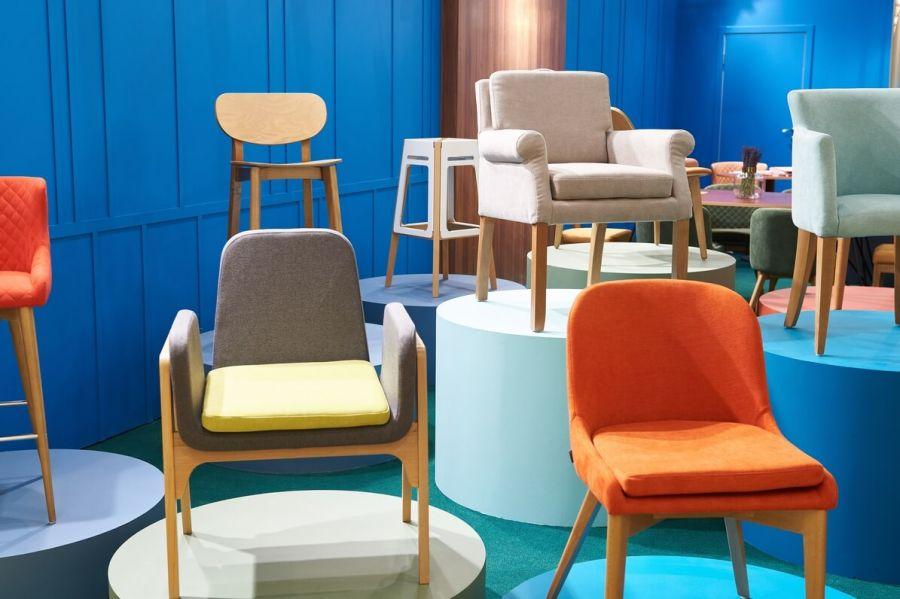 Crypto adoption news
Major crypto payment processor BitPay announced the first large international furniture brand to go live, Beliani, a Europe-based web-only international seller of furniture and home accessories. Over 1 million customers across 16 countries in Europe purchased furniture from Beliani, BitPay said adding that for new customers paying in crypto, the retailer is offering GBP 100 (USD 123) off purchases of GBP 400 or more.
As the European Central Bank (ECB) is now also working on a central bank digital currency (CBDC), its main focus is on a retail CBDC, says Yves Mersch, Member of the Executive Board of the ECB and Vice-Chair of the Supervisory Board of the ECB. While a wholesale CBDC that's restricted to a limited group of financial counterparties would be "largely business as usual," a retail CBDC that is accessible to everybody would be a game-changer, said Mersch. Among many ways to design a CBDC, retail CBDC could be based on digital tokens, which would circulate in a decentralized manner, without a central ledger, and allow for anonymity towards the central bank, or it could be based on deposit accounts with the central bank.
Payment platform Crypto.com (CRO) has announced its Pay Checkout plugin for Ecwid, an e-commerce platform that they claim powers over 1 million online stores in 75 countries. The announcement says that this merchants on Ecwid can now accept BTC, ETH, LTC, XRP, and CRO through the Crypto.com Pay Checkout plugin.
Securrency, Inc., a developer of institutional-grade blockchain-based financial and regulatory technology, has announced a strategic partnership with investment management and banking firm Musharaka Capital. According to the emailed press release, the partners will work on developing a compliant platform for issuing digital securities in Saudi Arabia. Their common goal is to support the growth of the private sector, small and medium-sized enterprises, and innovation that would lead to the advancement of the capital market.
Fresets, a crypto wallet provider, has become the latest new member of the Japan Security Token Association (JSTA), per Zaikei, and the second crypto wallet company to join, following rival wallet company Ginco, which joined the JSTA last month. The JSTA was formed in late 2019 by six major securities brokerages, and its membership has been growing fast in the first half of 2020.
Blockchain news
The Chinese employment ministry has officially recognized two new blockchain-related jobs, per PingWest. The official list comprised 10 new additions, including "blockchain engineering technician" and "blockchain app operator," a sign that Beijing is increasingly looking to legitimize and promote the blockchain sector in the country.
A South Korean province is set to roll out blockchain-powered digital ID cards, reports Money Today. South Gyeongsang Province has announced that the initiative will come as part of a new digital public service platform to be developed by Raon Secure, and will allow residents to use digital citizen ID cards in public libraries and leisure facilities, with blockchain-powered student ID cards also in the pipelines.
Exchanges news
Crypto exchange Binance has invested in Indonesian crypto exchange Tokocrypto. Per the announcement, the funding will be used to accelerate the growth of Tokocrypto's business, including new products and services, technology enhancements, nationwide expansion, and new initiatives for blockchain education in the region. Tokocrypto was founded in early 2018, and in 2019, it became the first cryptocurrency exchange to be regulated by the Indonesia Commodity Futures Trading Regulatory Agency.
Huobi China is developing blockchain solutions that are "aimed at fighting the coronavirus pandemic," per Phoneix New Media. The Chinese branch of the Huobi crypto exchange, formerly based in China, but now headquartered in Singapore, has purportedly been solely engaged in blockchain-related business since tentatively returning to the Middle Kingdom after the crypto crackdown of September 2017, with crypto exchanges still outlawed on the mainland.
OKCoin has hired Haider Rafique as chief marketing officer and Megan Monroe-Coleman as compliance officer. Rafique most recently served as Head of Growth at major crypto company Blockchain.com, while Monroe-Coleman most recently served as Senior Director of Compliance at crypto exchange Coinbase. The new hires follow the appointment of former Goldman Sachs executive Hong Fang as CEO of OKCoin.
Investment news
Blockdaemon, a blockchain infrastructure platform for node management serving institutions and developers, has announced a strategic funding round of USD 5.5 million from venture capital firms focused on blockchain technology, including Hashkey, CoinShares, Blockchain.com, Kenetic, SPiCE VC, and Fenbushi Capital, as well as early investors Comcast Ventures, Lerer Hippeau, Boldstart, and Heavybit. Per the emailed press release, Blockdaemon is opening an office in Germany, entering into a partnership with the Frankfurt School of Finance & Management, and expanding their footprint in the Asia-Pacific markets.
Legal news
A São Paulo court has made a ruling that suggests cryptocurrencies cannot be used as collateral in business contracts, reports Criptopassion. An appeals court in the Brazilian state turned down a request to accept a cryptocurrency package as collateral on a tax bill of around USD 22,000. However, the media report states that the appellant's crypto holdings were in a little-known altcoin token, a factor that may have influenced the court's decision.
---