Bitcoin Sell-off Postmortem: Euphoria Exhaustion & FUD Behind Massive Liquidations
Disclosure: Crypto is a high-risk asset class. This article is provided for informational purposes and does not constitute investment advice. By using this website, you agree to our terms and conditions. We may utilise affiliate links within our content, and receive commission.
While no one clear reason is apparent for the sharp bitcoin (BTC) correction this past weekend, analysts do not seem to have been surprised, with some finding it "inevitable." For the cause behind the wave of liquidations, that made the sell-off even worse, many cite euphoria depletion, unverified money laundering crackdown reports, and a power outage in China – or their combination – while others disagree.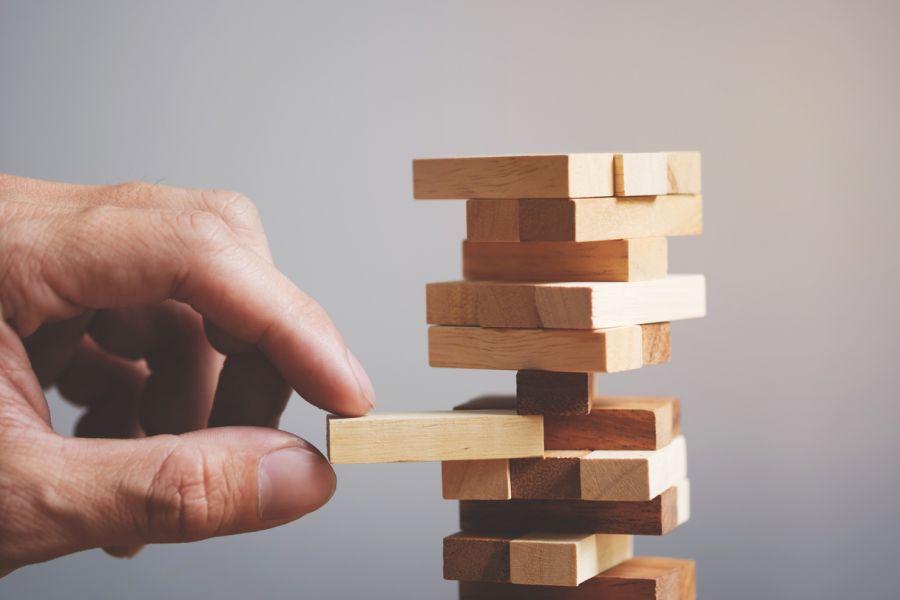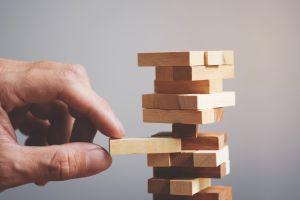 "The crypto world is waking up with a bit of a sore head today," Nexo Co-founder Antoni Trenchev told Bloomberg. "Euphoria was in the air. And usually in the crypto world, there's a price to pay when that happens."
Sudden, relatively large drops are far from uncommon in the crypto market. Recently, BTC fell nearly 17% in late February, as well as 11% in mid-March.
As this was happening, USD 9.9bn worth of trading positions in the crypto derivatives market were liquidated in 24 hours.
And while some, like macro investor Raoul Pal see big liquidations of leveraged longs on crypto as a market clean-up, stating "I've actually got cash to add to my positions," many were curious as to what led to the crash.
It happened as multiple altcoins saw double or even triple-digit rallies, the total market capitalization surpassed USD 2.25trn amid a frenzy of demand for all things crypto in the runup to Coinbase's direct listing last week.
Galaxy Digital founder Mike Novogratz said that with "hindsight it was inevitable. Markets got too excited around COIN direct listing. Basis blowing out, coins like BSV, XRP and DOGE pumping. All were signs that the market got too one way."
He noted that the market "will be fine" in the medium term as institutional investors are still coming to the space. As reported, analysts estimate that institutions are likely to be more of a stabilizing influence on the bitcoin market than retail traders, many of whom used leveraged trades and aren't able to absorb dips to the same extent as big funds and corporations.
Also, some point to unsourced claims by a popular anonymous account on Twitter that the US Treasury may crackdown on money laundering carried out using cryptocurrencies. Meanwhile, this past Friday, Turkey's central bank banned the use of cryptoassets in payments from April 30, claiming that tokens entail significant risks due to volatile market values, irrevocable transactions and can be used to fund illicit behavior.
But besides those "unsubstantiated" speculations, Trenchev said factors for the declines may have included "excess leverage, Coinbase insiders dumping equity after the direct listing and a mass outage in China's Xinjiang province hitting Bitcoin miners."
Per popular crypto researcher and analyst Willy Woo, April 18 saw "the single largest 1-day drop in mining hash rate since Nov 2017. The hash rate on the network essentially halved, causing mayhem in BTC price as it crashed."
While the Xinjiang power outage was known, there was an initial sell-off due to anticipation of miners going offline. Sell pressure was sufficient to trigger liquidation of short-term speculator positions – which combined forced price "violently" down, said Woo.
He added that longer-term fundamentals are strong, and that very little sell power is left unless investors want to sell at a loss.
As reported, the mining difficulty hit a new ATH on April 15. Woo noted that Chinese miners went offline 3 hours into the difficulty adjustment.
However, analyst Adam Cochran wrote that the "idea that a power outage last night in a mining region in China led to the dip in BTC is utter nonsense." Math doesn't support the argument that there is a correlation between the mining hashrate and BTC's price drop, he said, adding:
"Now that isn't to say that in very brief moments, some sub-portion of individuals made a choice that because the price dropped they should turn off their mining units. But it does mean that *FAR* more often than not hashrate and mining price are not related."
The CEO of major crypoasset exchange Binance, Changpeng Zhao, chimed in as well:
At 10:04 UTC, BTC trades at USD 56,837 and is up by 3% in a day, trimming its weekly losses to 5%. Ethereum (ETH) jumped by 5% in a day and 4% in a week, reaching USD 2,235. Other coins from the top 10 list are up by 4%-16% in a day, while DOGE rallied by 32%, to USD 0.4.
___
Other reactions:
__
__
____
Learn more:
– Institutions & Retail Compete For Bitcoin – Whose Hands Are Stronger?
– Time To Get Educated': Morgan Stanley Brings BTC Funds To Rich Clients
– Inflation Is Here & Bitcoin Will Hit USD 115K 'Ahead of Target' – Pantera
– Traders Issue Warnings as Altcoins are Booming and Bitcoin Consolidates
Unlike Bitcoin, Ethereum's ATH Was Driven by Relatively Small Demand – Analyst
– Coinbase Listing Won't Help Bitcoin Price – Analyst
– Bitcoin to Be Worth Millions by 2023, ETH Above USD 2K by 2022 – Kraken CEO
---