Bitcoin Price Rallies 10%, Altcoins Move Higher
After touching USD 6,600 earlier on Monday, the average price of bitcoin (BTC) rallied c. 10% in around 7 hours, jumping to USD 7,300 before going lower. Major altcoins are also correcting their losses.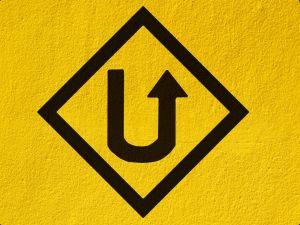 At pixel time (14:18 UTC), bitcoin trades at c. USD 7,199 and is up by almost 1% in the past 24 hours, trimming its weekly losses to 16%. The price is down by 21% in the past month, but it is still up by 87% in the past 12 months.
Bitcoin price chart:

Also, bitcoin dominance, or the percentage of the total market capitalization, slightly increased today, reaching almost 65.64%. Major altcoins are also moving up - ethereum (ETH) rallied from USD 133 to almost USD 150 and erased all its losses in the past 24 hours. Meanwhile, bitcoin cash (BCH), bitcoin SV (BSV) and stellar (XLM) are up 1%-4% in the past 24 hours.
The total market capitalization is now almost unchanged in a day and stands at USD 198 billion.
"What seems most likely to me, and of course will be very difficult to prove, is that some of the miners who had been stashing bitcoin during the bull run are releasing additional supply on the market," Mati Greenspan, Founder of QuantumEconomics.io, commented on the recent market slump. (As reported, while BTC was dropping, the mining difficulty and hash rate went up last week.)
According to him, should the USD 6,800 support level break, the next notable level of support would be around USD 6,100 where the price found a floor throughout the middle of last year: "Then of course the psychological barrier of USD 5,000 just below."
Meanwhile, as reported, George McDonaugh, Managing Director and Co-Founder of publicly listed cryptocurrency and blockchain investment firm KR1, said that the market is testing the lows, not because of China "but because we tested the highs."
"It's as simple as that. We essentially went from USD 5,000 dollars to USD 13,500 in 3 months and now, like the swing of a pendulum, the market wants to know where the bottom is again," McDonaugh wrote in a comment sent to Cryptonews.com.
In his opinion we are in the early stages of a bull market.
"You'll see that the bottom this time around is much higher than USD 5,000. We will find higher lows all the way back to all-time highs," he added, stressing that in such a market there is really only one strategy: "buy when the market is testing a low, sell when the market is testing a high and hodl in between."
Separately, BitOoda, a digital asset advisory firm, said that data from the U.S. Commodity Futures Trading Commission and BitMEX, CME and Bakkt, show that "the latest sell-off to be mostly weak longs getting out of the market pushing the price lower NOT new shorts coming in."
"Because of this, we believe the sell-off shouldn't be as long and as deep as previous bear markets. In general, we are wary of getting short here because we feel it might be a trap," they added.
Reactions:
---