Bitcoin Price Prediction 2023, 2024, 2025, 2030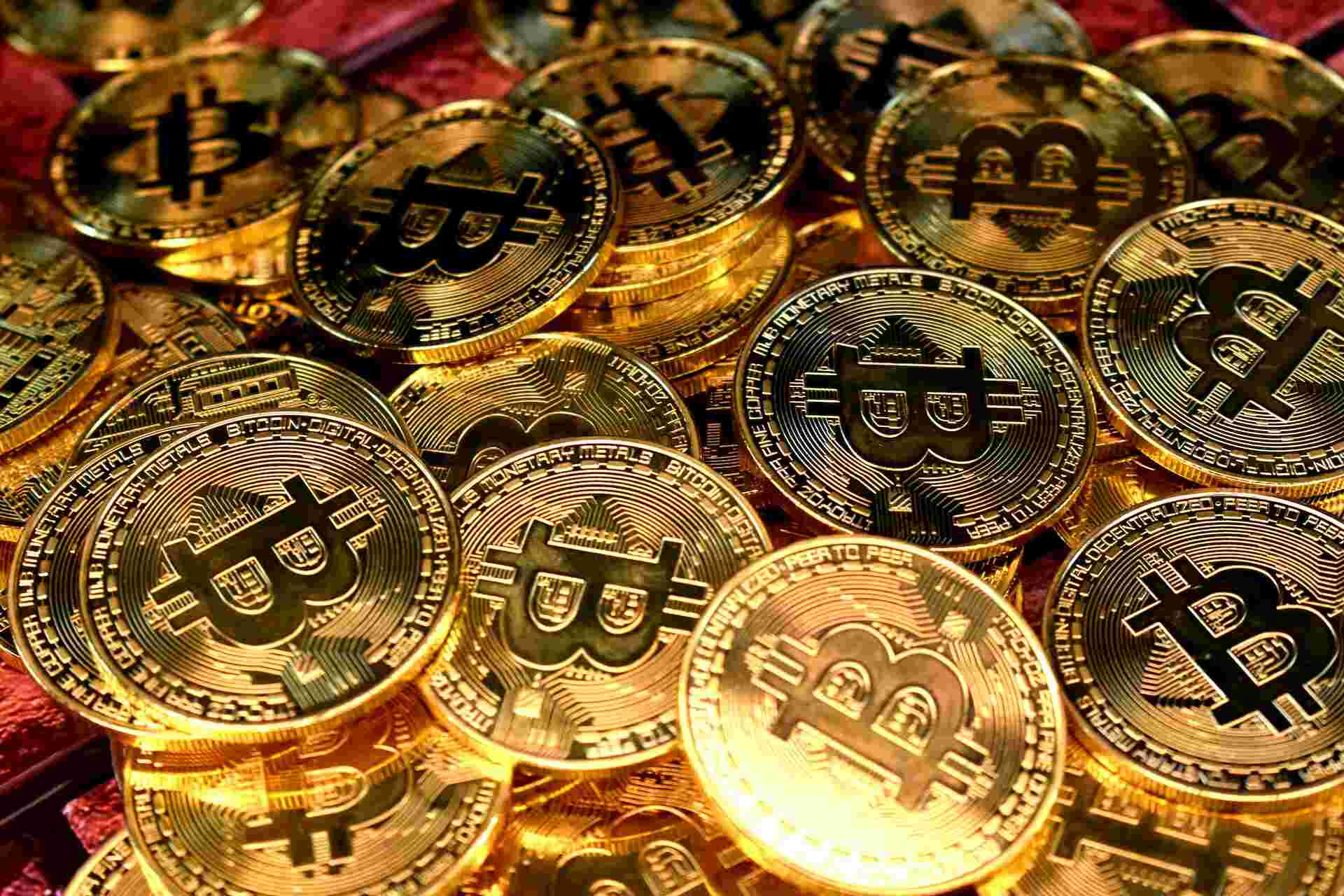 Disclaimer: The Industry Talk section features insights by crypto industry players and is not a part of the editorial content of Cryptonews.com.
Bitcoin remains the world's largest cryptocurrency, used by millions of people globally as a way to make payments or as an investment vehicle. Although Bitcoin has had a challenging time of late, its first-mover status means it'll likely stay at the top of the pile for years to come.
This article presents our in-depth Bitcoin price prediction, diving into the coin's price history and making several forecasts for the future. We'll also explore where investors can buy Bitcoin today before highlighting an alternative project that could rival BTC in the coming years.
The cryptocurrency market has recently felt the ripple effect of the newest Federal Reserve policy in the US. This has led to a spike in the value of digital assets, including Bitcoin. As the Fed announced a cap on interest rate increases at 25 basis points, Bitcoin soared to a six-month peak.
While further regulatory issues did put a dent in Bitcoin's growth, recent developments, such as BlackRock's and Fidelity's ETF applications, have helped BTC hover around the $25k mark.
Bitcoin Price Prediction Summary
Do you find yourself asking is Bitcoin a good investment? Throughout this article, we'll explore our BTC price prediction in detail, highlighting our price estimates for the coin over the coming years. For now though, presented below is a brief overview of these estimates:
End of 2023: For BTC to experience sustained price increases, we'd need to see more positive moves in the broader economy – notably, the reduction of interest rates. If this occurs, our Bitcoin price prediction sees the coin reach a valuation of $30,000 by the end of 2023.
End of 2024: With Bitcoin's growing popularity, an approaching halving and the lightning network advancement, the future looks bright for the coin. As more and more people adopt it, there's potential for it to reach new heights in 2024, potentially even scaling up to a remarkable $62,000 by the end of 2024.
End of 2025: Our analysis estimates that the BTC price could return to the $83,000 level by the end of 2025, with spot Bitcoin ETFs and institutional adoption likely to have increased.
End of 2030: The uptake of cryptocurrencies continues to surge, and merchants may soon start accepting Bitcoin as payment for goods and services. This could lead to even greater adoption, and if all goes well, Bitcoin could cross $150,000 by 2030, breaking the $100,000 mark.
History of the Price of Bitcoin
More people than ever are considering whether to buy Bitcoin in the hope of generating a solid return, which is becoming hard to do in today's harsh economic environment. However, like most crypto-assets, Bitcoin has been negatively affected by rising interest rates and the prevailing 'risk-off' nature, leading many investors to liquidate their holdings in search of 'safer' assets.
To explain the coin's current situation, it's best to look back at the Bitcoin price history. For those unaware, Bitcoin was created as a result of a paper authored by the mysterious Satoshi Nakamoto. This paper, titled 'Bitcoin: A Peer-to-Peer Electronic Cash System', was published in October 2008, with BTC's source code released a few months later.
The first BTC transaction occurred in January 2009, and in the years that followed, Bitcoin became increasingly popular amongst internet users that wished to remain anonymous. This anonymity was made possible through Bitcoin's innovative use of blockchain technology, which allowed network users to send and receive BTC without providing personal information.
The Bitcoin crypto price had its first 'bull run' in late 2013, increasing by over 1,000% in just a few months. The next upwards surge didn't occur until mid-2017 when the price of Bitcoin rocketed by 1,694% in under 11 months. By December 2017, Bitcoin was trading around the $20,000 level.
After a few more years of peaks and troughs, Bitcoin really entered the limelight, as the coin's price went on a huge bull run between March 2020 and April 2021. After a temporary fall, BTC's price recovered and surged to an all-time high of $68,789 in November 2021, as reported by CoinMarketCap.
However, the Bitcoin stock price couldn't sustain these remarkable highs and immediately plummeted, entering a sustained bear phase which saw the coin lose 50% of its value. After a brief hiatus, the second leg of this bear phase commenced, causing BTC's price to drop to the $18,000 region. This continued till the start of 2023, which is when the front-runner crypto started spiking in value once again.
The first half of 2023 was excellent for BTC, with the price almost doubling and a local high of $32,000 forming in July. This was due to a slew of institutional interest, including major asset managers such as BlackRock, Fidelity and WisdomTree applying for spot Bitcoin exchange-traded funds (ETFs).
While those applications are currently held up by the United States Securities and Exchange Commission (SEC), they are expected to be approved, while the next Bitcoin halving - predicted to take place in April 2024 - could be the catalyst for another bull run.
The current Bitcoin price at the time of writing is around $27k – a 60% decrease from 2021's all-time highs. However, it's important to note that this steep price decline has more to do with macroeconomic factors than Bitcoin itself, as most (if not all) major altcoins and tokens have also experienced value decreases.
Before moving on to our Bitcoin price prediction for the years ahead, let's briefly recap the key points to bear in mind:
Bitcoin (BTC) was conceptualized in late 2008 and officially 'launched' in early 2009
BTC's first bull run occurred in 2013 when the coin's price rose by 1,000%
BTC's second major bull run was in 2017, when the coin's value rose by 1,694% in just under 11 months
Bitcoin showed sustained bullish momentum in 2020 and 2021, reaching an all-time high of $68,789 on November 10, 2021
Immediately after hitting this all-time high, BTC's price sank by 67% between November 2021 and February 2022.
Hope for a more moderate stance by the Fed about the rate hike as well as other macroeconomic conditions, pushed the value of Bitcoin above $20k at the beginning of 2023.
The first half of 2023 was excellent for BTC as the price nearly doubled from January to July, reaching a local high just shy of $32k amid a flurry of spot Bitcoin ETF applications from major asset managers.
The price has since dipped but with the next halving approaching, bullish sentiment is expected in 2024.
Bitcoin Price Prediction 2023
A glance at the Bitcoin price chart will show that every time there has been an extended 'bear market', the coin's price has rebounded and surpassed the previous highs. This fact adds optimism that BTC can still be regarded as a crypto with the most upside, with many eager to get involved once the bullish momentum begins picking up once more.
One likely catalyst for this momentum will be the Federal Reserve opting to halt interest rate increases – or even cut rates. Rate increases have occurred throughout last year as a way to battle record-high inflation levels, yet these increases have a hugely negative effect on risky assets like crypto. As a result, most altcoins have experienced significant price drops.
However, even though the Bitcoin price today is well below November 2021's all-time highs, many investors are actually viewing this as an opportunity to acquire BTC at a discount. Once interest rate increases are halted or even reversed, investors' appetite for high-risk/high-return assets will likely increase. As a result, more capital will flow into the crypto market, helping raise the Bitcoin crypto price. But just how many Bitcoins are there right now?
As Bitcoin remains one of the best proof-of-work coins, along with DOGE and LTC, we'll likely see some pushback in the coming years due to its vast energy requirements. However, it's implausible that BTC would fall entirely by the wayside, as the coin is too firmly ingrained in the crypto culture. This adds further belief that Bitcoin's price could experience another bull run.
One major catalyst this year has been applications from huge asset managers for spot Bitcoin ETFs to offer a way into Bitcoin for their clients. Major firms like BlackRock and Fideltiy have applied, and although the applications are currently being reviewed by the SEC, they could be pushed through soon.
Since peaking in July, Bitcoin has ranged between $27k and $30k and looks likely to do so for the remaining months of the year, bar a surprise catalyst that makes the price pump or dump. Given these factors, our Bitcoin price prediction for 2023 estimates the coin's value could reach $30,000.
Bitcoin Price Prediction 2024
At present, the state of Bitcoin's price chart is not particularly favorable, but the outlook for crypto is still bright in the coming years. A key factor contributing to Bitcoin's growth will be the development of the Lightning Network, a layer-2 payment protocol for the king coin.
According to Coinbase, the Lightning Network enables fast and cost-effective transfers of Bitcoin, taking the pressure off the main blockchain and making the cryptocurrency more appealing for payments.
Adopting the Lightning Network is already evident in El Salvador, which declared Bitcoin as legal tender in 2021 and provided citizens with a Lightning Network-compatible crypto wallet. This has made it easier for people to make Bitcoin payments.
With the likely success of major spot Bitcoin ETFs being approved and the upcoming Bitcoin halving, prices are expected to pump.
The halving - where mining rewards are made much more difficult to come by - has historically acted as a major catalyst for bull runs in Bitcoin's history, and the same is expected this time round.
Our prediction for Bitcoin's price in 2024 is a staggering $62,000, although some predictions - including from investment bank Standard Chartered - predict BTC can break six figures by the end of 2024.
Bitcoin Price Prediction 2025
Finally, how does our Bitcoin forecast look over the longer term? As with all assets, it's challenging to make accurate assumptions many years into the future. However, there are certain factors at play that hint at where BTC's price could head in the coming years.
The first of these factors is the growth of the crypto market as a whole. Institutional interest has spurred this growth, with Forbes reporting that BlackRock has launched its own platform, called 'Aladdin', which allows investors to gain exposure to major cryptocurrencies. If more financial institutions follow suit, it'll dramatically increase demand for coins like BTC.
Bitcoin also remains one of the best long-term crypto projects due to its appeal amongst retail investors and those with limited market knowledge. Whenever newcomers wish to get involved with crypto, they naturally gravitate towards BTC, as it is viewed as the 'safest' option due to its size. Again, this is another factor that will play a role in sustaining demand.
In addition to all of this, our Bitcoin price prediction remains optimistic due to how well-placed the coin is to weather any storm. Bitcoin is now firmly ingrained in countries worldwide – with El Salvador even being the first to classify it as legal tender. There are also more than 38,000 Bitcoin ATMs worldwide, highlighting that the coin isn't going away anytime soon.
All of these elements combine to add confluence to the idea that, although Bitcoin's exponential price increases may be a thing of the past, the coin still has investment potential. Given the historical boom-bust cycle that has been present during Bitcoin's lifetime, it could be expected that BTC and the rest of the crypto space will be in a bull run akin to 2021 by 2025.
As such, our Bitcoin price prediction 2025 estimates the coin's price could reach the $83,000 level. Moreover, our Bitcoin price prediction 2030 forecasts that the price could exceed this level – thereby leading to a new all-time high.
Bitcoin Price Prediction 2030
Now, let's delve into the future of Bitcoin's price over the long term. Bitcoin has received support from both the crypto and traditional financial sectors, which sets it apart from other cryptocurrencies and bodes well for its long-term prospects.
The price of Bitcoin will likely be influenced by both practical use cases and speculative investments. The ease of accessing Bitcoin through various trading platforms, such as crypto exchanges and even payment platforms like PayPal and Cash App, further enhances its appeal to investors.
As returns from conventional investments remain low, more and more investors are turning to the cryptocurrency market for potentially higher returns. Although cryptocurrencies are known for their volatility, they have the potential for substantial returns, as seen with Bitcoin's impressive return in 2020-21.
As investment trends continue to evolve, and Web3 and crypto becomes more mainstream, Bitcoin is likely to keep its place as the most popular and biggest coin. Our prediction for 2030 is that Bitcoin could cross $150,000.
Crypto assets are highly volatile investment products. Your capital is at risk.
Bitcoin Price Potential Highs & Lows
Bitcoin will likely remain one of the market's top trending cryptos for years, providing a solid platform for the price to rebound. With that in mind, the table below presents an overview of our price forecasts for the coming years, ensuring investors know which levels could act as support or resistance.
| | | |
| --- | --- | --- |
| Year | Potential High | Potential Low |
| 2023 | $30,000 | $20,000 |
| 2024 | $62,000 | $30,000 |
| 2025 | $83,000 | $55,000 |
| 2030 | $150,000 | $100,000 |
Where to Buy Bitcoin
Although Bitcoin may no longer be the fastest-growing cryptocurrency on the market, it is still in high demand from investors worldwide. But is it too late to buy Bitcoin? Due to high demand, most leading brokers and exchanges now offer BTC trading, making the coin accessible to the masses. However, this can also mean that deciding which platform to trade with can be daunting.
To help simplify this process, we've completed the necessary research and testing, concluding that eToro is one of the best platforms to buy Bitcoin. eToro is one of the world's largest online trading platforms, serving over 28 million clients in more than 140 countries.
The platform's stellar reputation is driven by its high level of safety, thanks to regulation from tier-one entities such as the FCA, ASIC, CySEC, FinCEN, and FINRA. eToro also offers two-factor authentication (2FA) and guards clients' information using SSL encryption.
Regarding the trading process, eToro offers 78 different coins to trade (including Bitcoin), all from as little as $10 per position. Moreover, eToro employs a transparent fee structure which sees a simple 1% commission charged on all crypto trades, plus the bid/ask spread. Clients can place trades using eToro's web-based platform or mobile app, available on iOS and Android devices.
eToro allows deposits from as little as $10 and has full support for credit/debit cards, bank transfers, and various e-wallets – including PayPal. Moreover, clients can receive some of the best crypto tips by using eToro's built-in newsfeed or may even wish to use the innovative 'Copy Trader' feature to automate their investing. Finally, eToro even has a free demo account, allowing beginners to practice before live trading.
Pros:
Regulated by some of the world's leading organizations
Clients can buy Bitcoin for as little as $10
Supports PayPal deposits
Free demo account feature
Free crypto wallet app
'eToro Academy' offers a vast selection of free educational resources
Cons:
Minor inactivity fee charged
Non-USD deposits accompanied by a conversion fee
Crypto assets are highly volatile investment products. Your capital is at risk.
Is Bitcoin the Best Crypto to Invest in Today?
Before rounding off our Bitcoin price prediction, it's important to discuss whether BTC is the best crypto to invest in right now, given the ongoing macroeconomic situation.
From our perspective, although Bitcoin will likely rebound in the future, there may be better alternatives out there for investors seeking outsized returns, even if Bitcoin remains one of the 'safest' investments in crypto.
Consider it in these terms, with BTC currently priced at $27,000, an increase in price to $100k - which would take considerable volume and would mean that crypto was in a full bull run - would equate to a 270% return on profit, or $370 for every $100 invested.
However, even throughout the ongoing bear market, many projects have provided significantly higher ROI because they offer a high risk-high reward opportunity.
Examples include the likes of Pepe, Sponge, Wojak and Mildays, which all offered returns in the thousands of percent in days or weeks rather than just the hundreds.
One new project that could outpace Bitcoin in the coming months is Bitcoin BSC, a unique project gaining traction in the investor community.
Bitcoin BSC - Staking Token on Binance Smart Chain with a High APY and $3.5m Raised in Two Weeks
Bitcoin BSC ($BTCBSC) is a staking token gaining huge attention in the crypto space after raising over $3.5 million in just two weeks of its official launch.
A Bitcoin clone based on the more-efficient and cheaper Binance Smart Chain, BTCBSC launched at just $0.99, and has an initial circulating supply of only over 6 million tokens - the same figures as Bitcoin in April 2011.
Interestingly, the market has responded favorably to such Bitcoin clone projects. For example, Ethereum's BTC20, a similar project, experienced a 700% increase in token value after being listed on Uniswap and has a fully diluted market cap of $25 million.
In contrast to Bitcoin's energy-intensive Proof-of-Work mechanism, BTCBSC opts for a Proof-of-Stake model, which enables token holders to earn passive income through staking, thus providing both environmental and economic advantages.
The staking rewards will be proportional to the amount of stakes and has been a hugely popular feature - almost 2 million tokens have already been locked in the staking pool with a current estimated Annual Percentage Yield (APY) of over 140%, making it an attractive prospect for early participants.
Moreover, the Bitcoin BSC whitepaper states that staking payouts are distributed every 10 minutes. Mirroring Bitcoin's token limit, BTCBSC caps its total supply at 21 million tokens. Initially, 6.125 million tokens will be in circulation.
The remaining supply, amounting to 14.455 million tokens, is dedicated to staking activities and those tokens will be released over 120 years, reflecting Bitcoin's original design principles and giving the project a major long-term outlook.
For real-time updates, you can join the BTCBSC Telegram channel.
| | |
| --- | --- |
| Presale Started | September 5 2023 |
| Purchase Methods | ETH, USDT, BNB, Credit Card |
| Chain | BNB Smart Chain |
| Min Investment | $10 |
| Max Investment | None |
Bitcoin Price Prediction – Conclusion
To conclude, this Bitcoin price prediction has taken an in-depth look at the coin's prospects, diving into the factors that could play a role in its resurgence.
Although Bitcoin has undoubtedly had a challenging year, its first-mover status and strong reputation should ensure it remains a market stalwart for years to come. With the next Bitcoin halving approaching in 2024, many analysts are also excited that a new bull run is around the corner.
In terms of Bitcoin alternatives, investors looking to attain market-beating returns might also consider Bitcoin BSC. Currently on presale, the project asks the question of what if BTC still cost $1, allowing investors to purchase a token that mirrors the original. It also offers robust staking that matches the BTC unlocking schedule.
It has already raised more than $3.5 million in just two weeks.
FAQs
What will Bitcoin be worth in 2023?
Our Bitcoin price prediction for 2023 estimates that the coin could return to the $30k level.
What will BTC be worth in 2025?
Based on our research and analysis, we estimate that BTC could be worth $83,000 by 2025.
What will Bitcoin be worth in 2030?
It's challenging to make an accurate forecast that far into the future; however, we estimate that BTC could be valued at over $150,000 by this point. This would be based on factors such as institutional adoption and greater accessibility to the masses.
What was the starting price of Bitcoin?
According to various reports, Bitcoin's starting price was $0.09 back in July 2010. Price remained around this level throughout 2010 before surging to $1 in February 2011.
What was Bitcoin's highest price?
Bitcoin's highest price was $68,789.63, which occurred on November 10, 2021. At the time of writing, the BTC price is 60% lower than this high.
Is Bitcoin a good investment?
Bitcoin has proved to be a good investment in the past for investors with a high risk tolerance level, yet the coin's price suffered throughout the past year. Having said that, BTC could still be a good investment for those who believe the coin is trading at a discount since its price hasn't been at this level since late 2020.
---