Bitcoin Price Prediction as FOMC Minutes Blast BTC Into Bullish Territory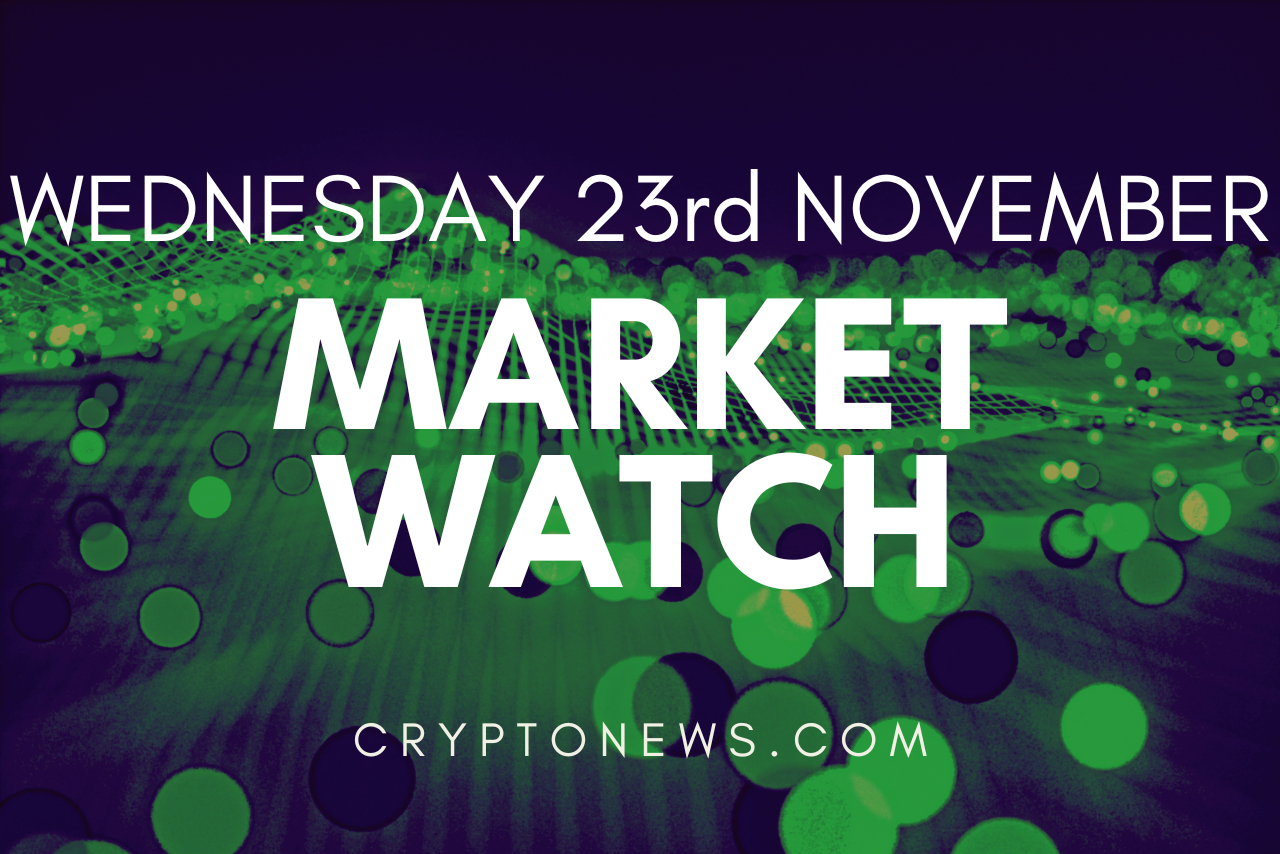 Bitcoin failed to maintain its upward trend on November 23 and fell below $16,650. However, following the release of dovish FOMC meeting minutes, Bitcoin is gaining bullish momentum.
According to FOMC minutes, Fed officials' "Substantial Majority" see rate hikes slowing "soon." Most Open Market Desk survey respondents thought a 50 basis point increase in the federal funds rate target range at the December meeting was the most likely outcome.
Furthermore, an uptrend in Bitcoin was triggered after New York Governor Kathy Hochul signed legislation prohibiting certain bitcoin mining activities powered by carbon-based energy sources.
New York State to Ban Crypto Mining for Two Years
For the next two years, a proof-of-work mining company will be barred from expanding, renewing permits, or allowing new competitors to begin operations unless it uses only renewable energy. Bitcoin is a proof-of-work (PoW) system in which miners compete to process upcoming transactions. The law aims to reduce and evaluate the environmental effects of the industry.
Moreover, the law would impose a two-year ban on cryptocurrency mining companies seeking licenses to convert state-owned fossil fuel facilities into mining operations. Furthermore, it limits current operations that continue to consume the same amount of electricity.
Mines attempting to use alternative renewable energy sources are unaffected. In a court report detailing her decision, Hochul stated, "It is the first of its kind in the country."
The governor went on to say that it was a move to reduce New York's carbon footprint by cracking down on mining that uses electricity generated by fossil-fuel-burning power plants.
New York City is a popular destination for cryptocurrency miners. Hochul, on the other hand, is willing to lead the state down a more environmentally responsible path. It's difficult to predict how this will affect the price of BTC/USD in the long run, but it could have a significant impact on global bitcoin production.
Ark Invest CEO Anticipates BTC Growth
Cathie Wood, CEO, CIO, and founder of the American investment management firm Ark Invest spoke at "Bloomberg Markets: The Close" about why she still believes in cryptocurrencies after FTX's bankruptcy. She believes that cryptocurrencies will flourish.
Wood predicts that the value of BTC/USD will rise and that each coin will be worth $1 million by 2030. According to Wood, the only way to determine the winners or survivors is through a battle test.
She went on to say that Bitcoin had passed the battle test and was "smelling like a rose." Even if there is still confusion, people will feel "more comfortable moving into Bitcoin" after doing some "homework" and learning. Moreover, blockchains such as Bitcoin and Ethereum have a solid infrastructure and cutting-edge technologies.
Furthermore, the volatile cryptocurrency market has not destroyed them. She also stated that it is not a lack of interest, but rather people's perceptions, as the business's abrupt collapse caused investors to feel anxious. It was in response to a question about her thoughts on the drop in interest in cryptocurrencies following the FTX collapse.
Since, Cathie Wood is a well-known figure in the cryptocurrency community, her positive attitude toward bitcoin may influence investor behavior, raising the price of BTC/USD.
Bitcoin Price
The current Bitcoin price is $16,509, and the 24-hour trading volume is $33 billion. Bitcoin has gained by over 3% in the last 24 hours. CoinMarketCap now ranks first, with a live market cap of $348 billion. It has a total quantity of 21,000,000 BTC coins and a circulating supply of 19,215,037 BTC coins.
The BTC/USD pair began trading at $16,215 and has since reached a high of $16,648 and a low of $ 16,168. Bitcoin is currently gaining immediate support near the $16,300 level. The closing of candles above this level suggests the possibility of a bullish reversal.
A bullish engulfing slicing through $16,350 resistance and closing above it indicates the possibility of a bullish trend continuation. As a result, increased buying pressure could propel an uptrend to $17,180 resistance
If the $17,180 level is broken again, there may be more buying opportunities until the $18,650 level, which is extended by the 38.2% Fibonacci retracement level.
We can expect the uptrend to continue because the RSI and MACD are both in a buying zone. A break of the $17,000 level could send BTC to the $17,600 level.
On the downside, Bitcoin's support is still at $16,000, and a break of this level could send BTC as low as $15,670.
Presale Cryptocurrency With Massive Profit Potential
Despite the market's slowdown, there are a few coins with massive upside potential. Let's take a closer look at them.
Dash 2 Trade (D2T)
Dash 2 Trade, developed by the Learn 2 Trade service, offers market-driven insights, trading signals, and prediction services to investors. The cryptocurrency initiative promises to arm consumers with the knowledge they need to make sound decisions.
D2T is an Ethereum-based trading intelligence platform that provides real-time analytics and social data to traders of all skill levels, allowing them to make more informed decisions.
D2T started selling tokens three weeks ago and has already raised over $6.9 million. It also announced the start of the first CEX listing on LBank exchange. 1 D2T is currently worth 0.0513 USDT, but this is expected to rise to $0.0533 in the next stage of sales and $0.0662 in the final stage.
Calvaria (RIA)
Calvaria is a brand-new cryptocurrency gaming project with the potential to dominate the play-to-earn market. Calvaria developers identified two major barriers to widespread Web3 gaming adoption. While investors see Web3 games' potential, users do not.
Calvaria's presale, which is already in stage 4 of 10 and close to the $1.9 million mark, is picking up speed. As the price of the native RIA token rises significantly at each presale stage, investors are flocking to the rapidly growing GameFi project.
In stage 4, tokens cost $0.025 each, but by stage 5, the price has risen to $0.03, and tokens cost $0.055 in stage 10.
RobotEra (TARO)
TARO is one digital asset to keep an eye on for investors who enjoy the metaverse. The asset is the native token for RobotEra, a world-building metaverse platform that allows players to use avatars to access its system.
Every player has the ability to purchase land and properties, as well as contribute to the overall appearance of the virtual world. RobotEra also has communal metaverses where players can engage in communal activities such as sports and games, as well as conversions.
Players own everything they buy because all items are Non-Fungible Tokens (NFTs). TARO is a new presale on the market that is still in its early stages. Nonetheless, this is a valuable asset with substantial upside potential.
Find The Best Price to Buy/Sell Cryptocurrency
---