Bitcoin Price Could Hit USD 5,000 Before Rallying – Tuur Demeester
Disclosure: Crypto is a high-risk asset class. This article is provided for informational purposes and does not constitute investment advice. By using this website, you agree to our terms and conditions. We may utilise affiliate links within our content, and receive commission.
A popular economist said that Bitcoin (BTC) can go lower, meaning that we haven't seen the bottom yet. However, that low is just a stop on a way to all-time highs, founder of Bitcoin alpha hedge fund Adamant Capital, Tuur Demeester, stressed.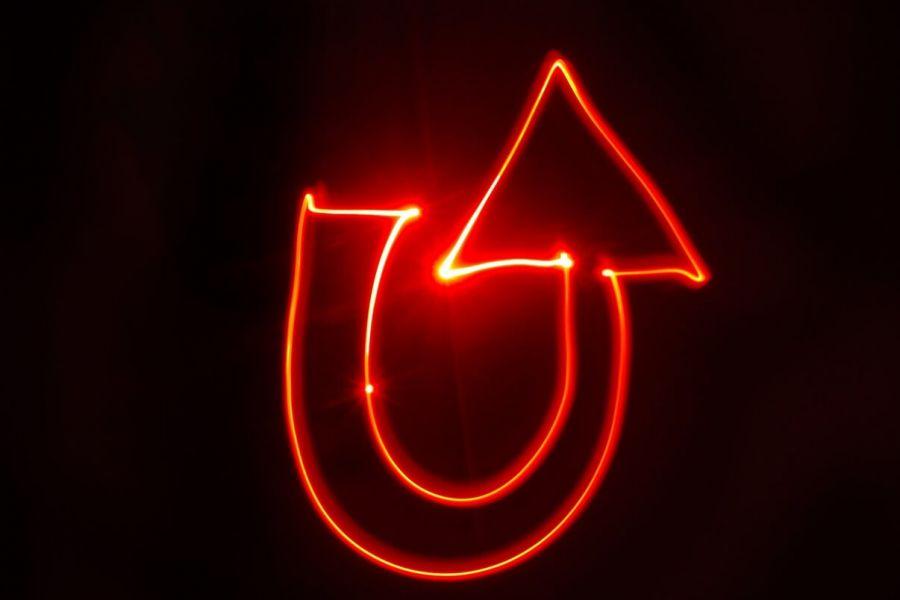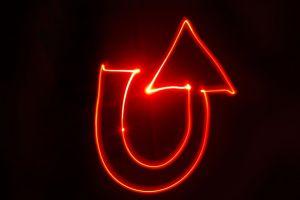 "We are way above the bottom of USD 3,000 [and] I don't think we're going back there," he said, adding that if anything, "we may touch [USD 5,000] briefly." He was talking at the What Bitcoin Did podcast, published this week, where he discussed their new report "The Bitcoin Reformation" and also commented on BTC's bullish run to almost USD 14,000 in June and the possibility of another accumulation period.
He said that long-term holders were still holding, while a new generation of investors and "significant buying" were coming in, and then "the market got ahead of itself" – people thought of it as easy, as 2017-looking. And though the price went to almost USD 14,000, it was "a bit too much, too fast."
Bitcoin price chart: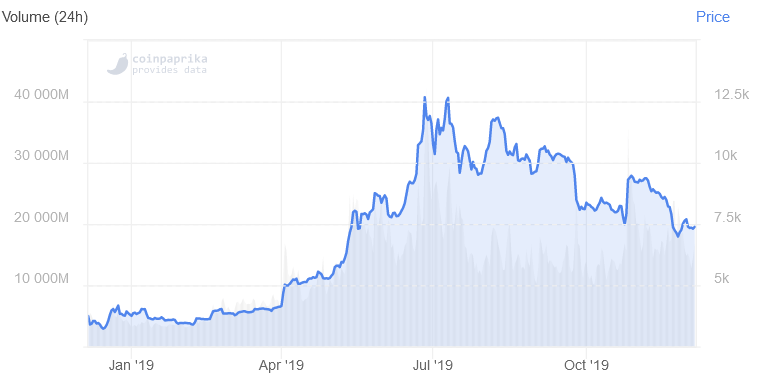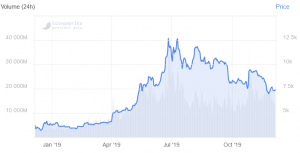 Demeester pointed to the early 20th century analyst Richard Wyckoff and his theory of accumulation, whereby the bottom sees accumulation, with the next phase being re-accumulation, he said. "You got a rally, and then the market needs a breather. It's gonna need to catch its breath […] and shake off some more weak ends." And since there's nobody left to sell the asset, it has to go up – that's how the market goes higher, he explained.
We are now in the re-accumulation period, the founder said, starting with the point BTC hit in June. And though there's a possibility of hitting USD 5,000, Demeester said:
In hindsight, I think it's all gonna be a part of this wide band, that we're trading in a range, and that this is all a setup to go into new all-time highs again, but it's gonna take some time.
Demeester also mentioned how even after 10 years of BTC, the market is still volatile, only now it's much larger. "And it's binary. Either you believe it's going to a million or you believe it's going to die."
Meanwhile, a recent report by SFOX (San Francisco Open Exchange) said that the price of bitcoin tends to increase around major U.S. holidays in the last 5 months. Furthermore, they've seen Bitcoin holiday movements in late 2017 and early 2019 as well, and noted that this happens particularly if holidays fall during bull runs. Also Google searches seem to be climbing right before and dropping during these holidays.
As for the potential reason, it's likely not FOMO (fear of missing out). "Market participants may potentially be anticipating BTC movement during holidays, creating a self-fulfilling prophecy," says SFOX. "We might be witnessing the crypto market preemptively responding to holidays simply because traders expect the market to move around holidays."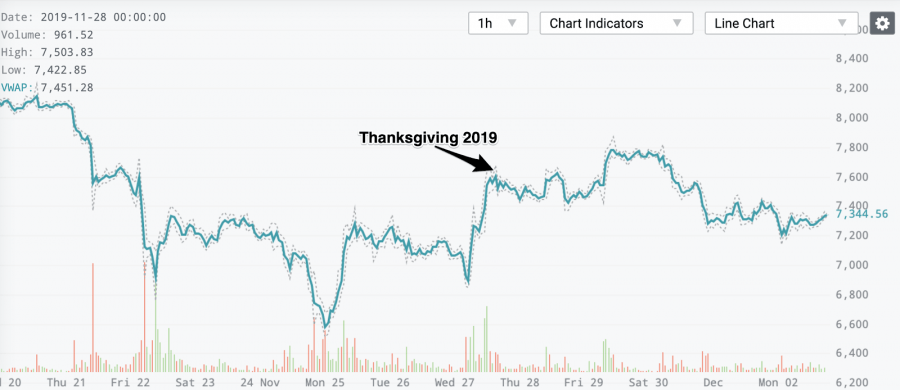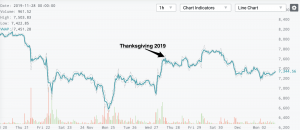 At the time of writing (15:17 UTC ), BTC is changing hands at c. USD 7,419. It dropped by 1% in the past 24 hours and in a week.
---