Bitcoin Mining Moves In Russia & US, Ledger Gets Big Client + More News
Get your daily, bite-sized digest of cryptoasset and blockchain-related news – investigating the stories flying under the radar of today's crypto news.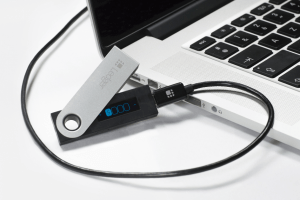 Mining news
An unnamed miner has just sent Russia's largest single batch of mining equipment into the country – heading for a BitRiver-run data center in Irkutsk, and loaded on 14 trucks. The 20,000 devices have a combined power capacity of 70 MW and an estimated value of USD 40m - USD 60m, reported Kommersant. The media outlet quoted experts as stating that the giant haul of rigs would theoretically be able, on its own, to "power three months' worth of mining operations" for the nation's entire retail mining sector. Deals of this scale, the experts added, would likely help Russia maintain its third-place spot in the crypto mining stakes.
Argo Blockchain, the UK's first listed cryptocurrency miner, said it has signed a letter of intent to purchase 320 acres of land in West Texas, USA, to build a new 200MW mining facility in the next 12 months and with the access of up to 800-megawatts in the long-term. "It gives Argo tremendous control over its mining operations, as well as significant capacity for expansion," Peter Wall, Chief Executive of Argo Blockchain, was quoted as saying in an emailed press release.
Custody news
Hardware wallet manufacturer Ledger that was hit with a massive client data leak last year, said that major crypto lender Nexo has selected Ledger Vault, a digital asset custody technology platform, to be implemented across its retail and institutional platforms, "offering Nexo's over 1 million users an added layer of security to their digital asset portfolios." Nexo is reportedly managing USD 4bn in assets.
Bitcoin adoption news
Ned Segal, Chief Financial Officer of Twitter, told CNBC that the company has done "a lot of the upfront thinking" "whether we need to have [bitcoin] on our balance sheet."

Tim Lane, Deputy Governor of the Bank of Canada, said that costly verification methods and unstable purchasing power makes cryptocurrencies like bitcoin (BTC) a "flawed" method of payment. "Our view remains unchanged: a digital currency is by no means a foregone conclusion. That said, the world has been changing even faster than we expected," Lane was quoted as saying by Bloomberg.
M&A news
Hehmeyer, a Chicago-based market maker in digital assets, said it agreed to merge its electronic liquidity provision business with Nortide Capital, a Swiss-based market maker in digital assets. The new firm, Hehmeyer Nortide, will dedicate itself to serving users of cryptocurrencies globally and will be headquartered in Zug, Switzerland, Hehmeyer said.
Trading news
Brazilian asset manager Hashdex said that the Hashdex Nasdaq Crypto Index ETF is now available for trading on the Bermuda Stock Exchange for accredited non-US investors. "The product is a regulated and simple solution for institutional investors to gain exposure to the cryptocurrency market," according to the company.
Investments news
Celo, an open-source blockchain ecosystem focused on decentralized financial (DeFi), said it raised USD 20m in new backing from purchasers and partners including Andreessen Horowitz, Greenfield One, and Electric Capital. "Combined with the interoperability bridges that the Celo community is building, people anywhere in the world will soon be able to send bitcoin, ethereum, and other digital assets using only their smartphones," they said.
Career news
The Ukrainian government is seeking to bring in foreign blockchain specialists as it continues on its crypto-powered "digitization" drive. In a post on his Facebook page, Alexander Bornyakov, the deputy minister for digital transformation, claimed that the government would seek to bring in 50 overseas professionals to help a select group of domestic blockchain firms grow. Bornyakov added, "We are working daily to create a favorable legal environment for the development of the Ukrainian cryptoasset market."
Exchanges news
The Japanese crypto exchange DeCurret has been granted a crypto-related patent that will help its digital platform process crypto payments for prepaid cards that can be used with partner firms such as Rakuten-operated services. In a press release, the firm stated that the new development would also allow customers to make better use of small amounts of crypto, which often accumulate in crypto exchange wallets. Known as "crypto dust," these amounts often sit unused in wallets for years as they fall below transaction limits on trades and withdrawals.
Law firm Miller Thomson, which represents the now-former users of QuadrigaCX, and EY, a bankruptcy trustee for the exchange, warned that a new website has been posted to www.quadrigacx.com which is an imitation of the original website/portal of Quadriga. "Affected Users should not use or attempt to access the Imitation Website or provide any personal/confidential information, including their previous Quadriga ID/password, to the Imitation Website," they added.
---