Bitcoin Miners Under 'Stress', Euro's Purchasing Power Wanes, Fidelity Beyond BTC + More News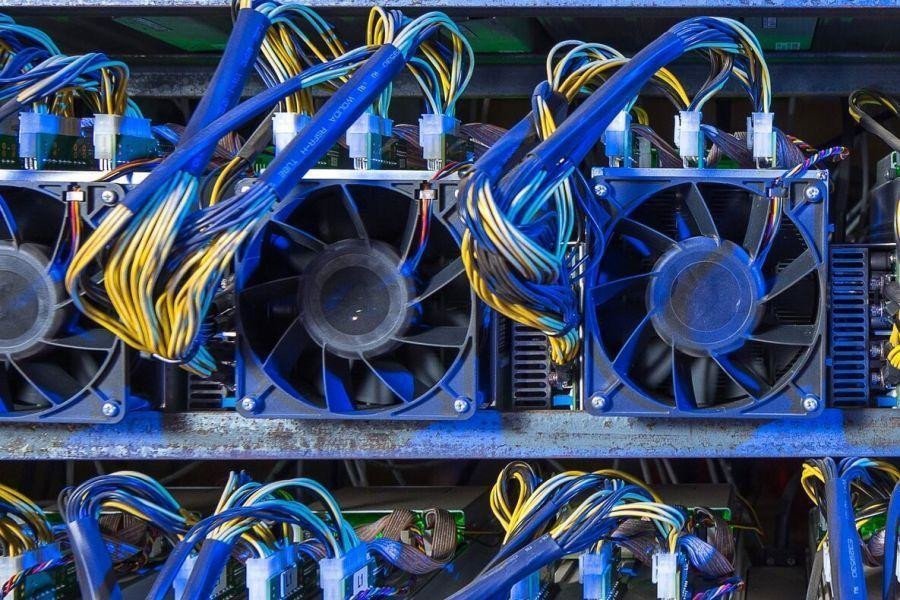 Get your daily, bite-sized digest of cryptoasset and blockchain-related news – investigating the stories flying under the radar of today's crypto news.
__________
Mining news
There are "a lot of signs of stress" in the Bitcoin (BTC) mining industry right now as the price of BTC dropped and the price of electricity increased, Alex Brammer, Vice President for Business Development at Luxor Mining, told Wired. "Over the next 12 to 18 months, there's going to be evidence coming out on which companies are run really well and are operationally efficient and have healthy levels of debt," he was quoted as saying. Meanwhile, according to him, publicly-traded mining companies are now trying to sell their ASICs below book value.
Economics news
The annual inflation for the Euro area for May 2022 is expected to be around 8.1%, which is up from 7.4% in April, according to a flash estimate from Eurostat, the statistical office of the European Union.
Career news
Fidelity Digital Asset Services, a subsidiary of investment planning services firm Fidelity Investments, plans to hire 110 tech workers to build digital infrastructure to support services for cryptoassets beyond bitcoin, per the Wall Street Journal. The subsidiary also plans to add 100 customer-service specialists, they said.
Regulation news
The Basel Committee, the primary global standard-setter for the prudential regulation of banks, said it plans to publish another consultation paper on the prudential treatment of banks' cryptoasset exposures over the coming month, with a view to finalizing the prudential treatment around the end of this year. "Recent developments have further highlighted the importance of having a global minimum prudential framework to mitigate risks from cryptoassets," they said.
Stablecoins news
Stablecoin issuer Tether (USDT) has held some of its reserves at a small Bahamas bank called Capital Union, Financial Times reported, citing undisclosed people familiar with the matter. The company previously declined to reveal where exactly it holds the assets that back USDT, stating that they are not obliged to reveal information on their financial partners.
The UK government published a consultation paper that outlines a strategy to reduce the risk for investors holding stablecoins, recommending changing existing legislation to give the Bank of England power to appoint administrators to oversee insolvency arrangements with failed stablecoin issuers.
Investments news
In May 2022, BTC's assets under management (AUM) across all digital asset investment products fell 27% to USD 24bn, while slightly gaining market share, currently at 70% of total AUM, up from 68% in April, according to research firm CryptoCompare. Meanwhile, ethereums's (ETH) AUM fell 34% to USD 8.52bn.
Instant settlement network First Digital raised USD 20m in a round led by Nogle and Kenetic Capital. Part of the funding round will go towards their global expansion to Singapore, the UK, and Canada, as well as towards the development of a secondary market for private equity and digital assets, they added.
Adoption news
The Monetary Authority of Singapore (MAS) announced that it is starting Project Guardian which seeks to explore the potential behind asset tokenization, in partnership with financial institutions DBS Bank Ltd and JPMorgan, and digital markets infrastructure operator Marketnode. Participation is subject to requisite regulatory approvals. The pilot aims to carry out secured borrowing and lending on a public blockchain-based network through the execution of smart contracts.
The Bank of America (BoA) won't be moving into the crypto sector soon as the bank's CEO Brian T. Moynihan finds that they're not missing out by opting out of the industry, per Yahoo Finance. He was quoted as saying that the bank is heavily regulated and that that prevents an all-in maneuver into crypto.
Institutional digital asset custody and trading solutions provider Copper.co announced that it has been approved for membership in the Swiss Financial Services Standard Association (VQF) through its Swiss entity in Zug.
CBDCs news
Exchange news
DeFi news
NFTs news
Gaming news
Lympo announced the launch of the SPORT token, a new ERC-20 token meant to replace the old Lympo utility token LMT following a security incident earlier this year, and SPORT token integration into the upcoming basketball manager and spell chess games in cooperation with chess giant Magnus Carlsen and his team.
---