Bitcoin MicroStrategy: Down by USD 479M in 2021, Up by USD 676M in 10 Months
Disclosure: Crypto is a high-risk asset class. This article is provided for informational purposes and does not constitute investment advice. By using this website, you agree to our terms and conditions. We may utilise affiliate links within our content, and receive commission.
US-based software developer and Bitcoin (BTC) supporter MicroStrategy has seen the value of its BTC investments this year dropping by around USD 479m, but it still increased by USD 676m in total in less than a year.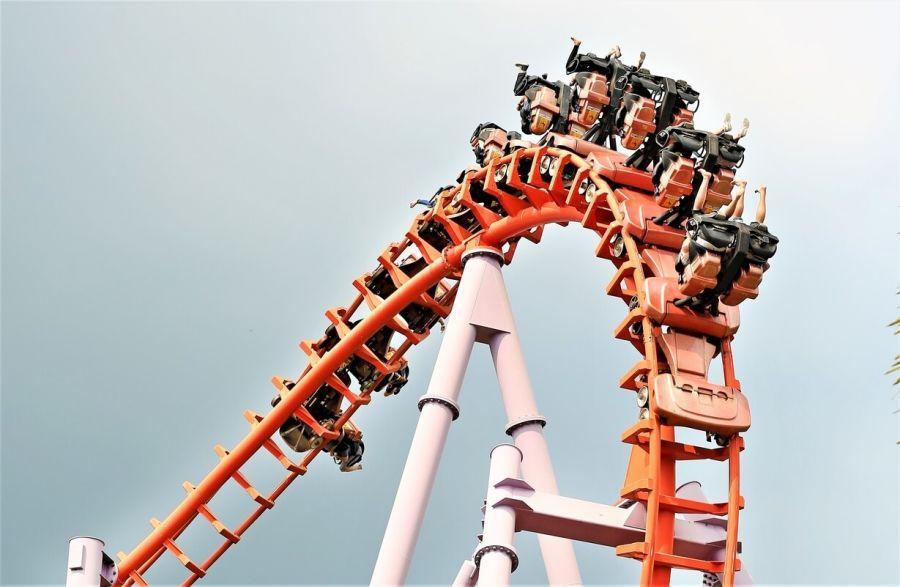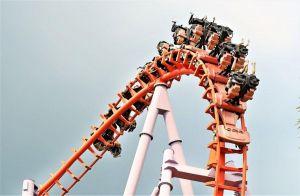 Per the June 21 press release, the company holds approximately BTC 105,085, acquired at an aggregate purchase price of c. USD 2.741bn and an average purchase price of approximately USD 26,080 per BTC, since their first purchase in August 2020, with fees and expenses included.
This is 0.5% of the total BTC supply.
At 8:25 UTC, BTC is trading at USD 32,514. It's down more than 3% in a day and 20.5% in a week. The coin's current price is, therefore, higher than the average purchase price per BTC provided by the company.
This means that MicroStrategy's BTC holdings are currently worth nearly USD 3.417bn. This is also higher than the above-given aggregate purchase price – by nearly 25%.
However, when it comes to purchases in 2021, due to the recent drop in the BTC price, the value of these investments has dropped.
To put their acquisitions into perspective, since the beginning of this year, MicroStrategy reported buying:
BTC 314 for USD 10m, at an average price of USD 31,808 in January;
BTC 19,452 for USD 1.026bn at an average price of approximately USD 52,765 in February.
BTC 328 for USD 15m an average price of USD 45,710 in March;
BTC 262 for USD 10.5m at an average price of USD 57,146 also in March.
BTC 253 for USD 15m at an average price of USD 59,339 also in April;
BTC 271 for USD 15m at an average price of USD 55,387 in May;
BTC 13,005 for USD 489m at an average price of USD 37,617, as reported on Monday.
The company has been buying BTC every month this year, regardless of the price: the lowest price per BTC being USD 31,808, and the highest USD 59,339. In total, this year, they exchanged approximately USD 1.58bn for BTC 33,885.
BTC price chart: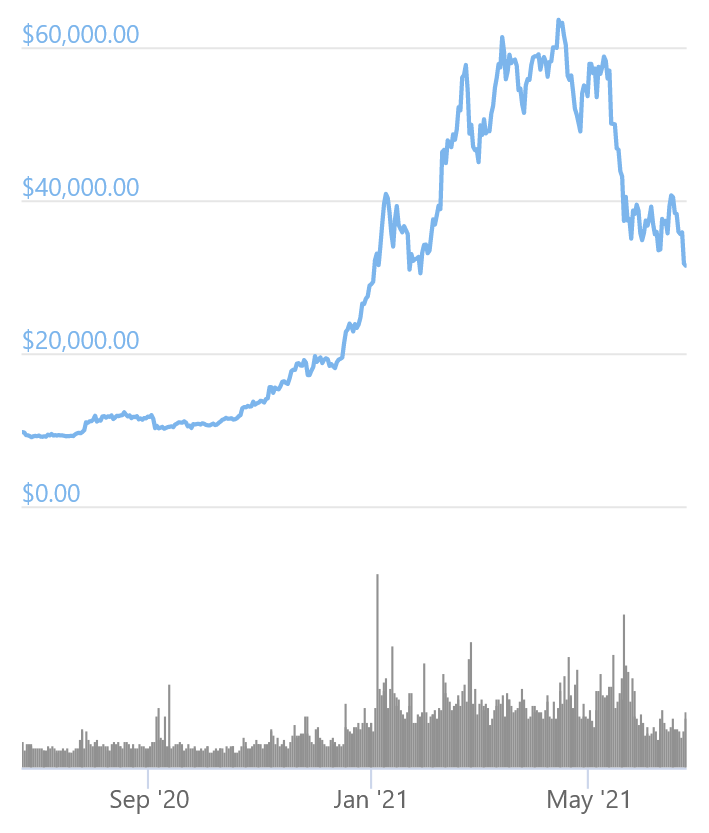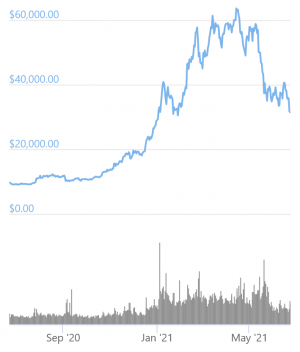 With this latest June purchase, the company caught another dip in the price. However, the problem (or an opportunity) is that it kept dipping.
That BTC is currently worth over USD 1.1bn or 30% less than the paid price. Therefore, their investment this year is now worth around USD 479m less, or almost the same amount they spent on BTC in their latest deal.
Meanwhile, due to the drop, MicroStrategy may have to mark down the value of the BTC it just purchased, Bloomberg reported, stating that "accounting rules dictate that the firm will have to write down its holdings once the market value dips below the price at which it acquired the coin."
According to the report, the USD 5.7bn company's net income from 2018 to 2020 was just USD 67.6m, in addition to some USD 284.5m charge it will take in its next earnings report, which will "bring the company's total Bitcoin-related impairments to more than [USD] 500 million."
____
Learn more:
– Bitcoin Mega Bull MicroStrategy CEO Gives Hope To Ethereum, Altcoins
– MicroStrategy Has No Limits For Bitcoin Purchases, Discusses Sale Scenarios
– Fed May Have Indirectly Invested In MicroStrategy's Bitcoin Drive
– Bitcoin Should Be Treated as a Five to Ten Year Investment – Kraken CEO
---