Bitcoin May Dip Below USD 7K Before Post-Halving Rally - Tone Vays
There will be a bull run, but not next year, says crypto analyst Tone Vays. And before we get on that road, Bitcoin (BTC) may drop below USD 7,000 before the mining reward halving, he adds.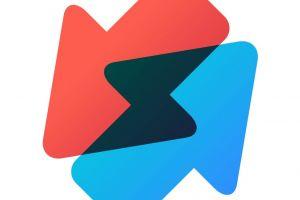 "At the moment, I still see lower prices," said Vays in a recent interview with Block TV. "I still think we're going to go lower than USD 7,000 before the halving. But after that, that would be the final secondary low. Hopefully it'll be higher than the USD 3,000 low back in December. And then we can finally start a bull market after the halving."
If he's right, this means that BTC may drop pretty soon as Bitcoin halving is expected to happen in May 2020. While the halving price has always been factored in, there are still spikes, Vays says. If the price falls lower, there will be another hype cycle going into the halving, he finds. "It's all about the proximinty of the halving and where the price is," so if the price were to drop to USD 4,000 - USD 5,000 next month for example, there will be another halving pump, but the price may also stagnate at USD 8,000.
However, Vays doesn't think that BTC will hit its all-time high in 2020. In a year from now, he sees it a bit over USD 10,000. Nonetheless, once that barrier of USD 20,000 is broken, USD 50,000 and USD 100,000 can follow "pretty quickly," but it'll not be next year, he says. Instead, Vays adds, "I'm really looking for the bull market to really take off around 2022-2023."
Vays said that he was skeptical about BTC's recent rally when it hit USD 14,000, when many presumed that it'd continue to climb higher. But in hindsight, he explains, that that big run-up "was caused by the exodus out of the old coin space, Ethereum (ETH), Litecoin (LTC), Ripple (XRP) – and eventually that stopped," with not many new people coming in.
The big run up for him "was 80% exit out of altcoins, 20% institutional investing," he explained. "Now that the price is starting to go down, they're probably not as eager" and will wait for a bottom "because that's why they're a little bit smarter."
When it comes to external factors, Facebook's "Libra is not a competitor to BTC" and China doesn't drive this market that much, the analyst finds – it's the USD price that still controls everything, as well as the U.S. regulatory environment. "Maybe an ETF (exchange-traded fund) is actually coming. Things like that are very, very bullish for the space – the more comfortable traditional financial markets are with Bitcoin [and] the more regulated products that appear, the better it actually is for the price of Bitcoin," concludes Vays.
However, this past September, Vays admitted that his biggest mistake was being too pessimistic early in 2019: "I felt that Bitcoin wasn't going to rise until there was the death of shitcoins. So I certainly miscalculated that dynamic, I felt that shitcoins would die at the very bottom, so Bitcoin would go closer to USD 2,000 area, and that would kill off the altcoins and Bitcoin would rise from the ashes on its own."
Meanwhile, with the halving approaching, people are discussing if it's indeed priced in and what effect it may have on the price. According to an analysis by an algorithmic crypto trading platform, Strix Leviathan:
there is limited impact of a halving event on pricing action;
no evidence were found that a halving event results in abnormal pricing action;
no evidence were found that cryptocurrency assets experiencing a halving event outperform the broader market in the months leading up to and following a reduction in miner rewards.
Economist and trader Alex Krüger, who shared the analysis, finds that it's possible that BTC experienced greater performance after the previous halving "due to widespread belief in the narrative. But lack of evidence supporting the narrative when examining a broader group of assets indicates bull runs were equally likely the result of other factors," he says, adding that "the Bitcoin halving will likely be a bullish catalyst. But it may well be not."
However, anonymous investor and Twitter user Plan₿, known for his insights into the stock-to-flow ratio, said recently that that the exponential growth in Bitcoin's price will continue, and that it will be fueled by BTC's scarcity dynamics. "Before Christmas 2021, Bitcoin should be, or should have been, above USD 100 K; if not, then all bets are off and it [the stock-to-flow model] probably breaks down."
Meanwhile, as reported, co-founder and the Head of Research at Fundstrat Global Advisors, Tom Lee, believes that if Bitcoin doubles the current number of active users, it will hit USD 25,000 by 2022.
In the meantime, Jameson Lopp, Chief Technology Officer of crypto security specialist Casa, started a poll, where 31% of the respondents so far voted that the halving is priced in, and 69% believing it's "rocket fuel for moon." People have offered various opinions in the comments, supporting both and neither option, and some thinking that after halving, people will turn to other coins.
---