Binance.com Closing Another Door On Americans, Responsible For 7% Of Its Traffic
Disclosure: Crypto is a high-risk asset class. This article is provided for informational purposes and does not constitute investment advice. By using this website, you agree to our terms and conditions. We may utilise affiliate links within our content, and receive commission.
Amid regulatory uncertainty, major crypto exchange Binance seems to have finally taken a stricter approach to the 'no-US residents on Binance.com' policy, evicting them from the platform more than a year after the US platform was launched.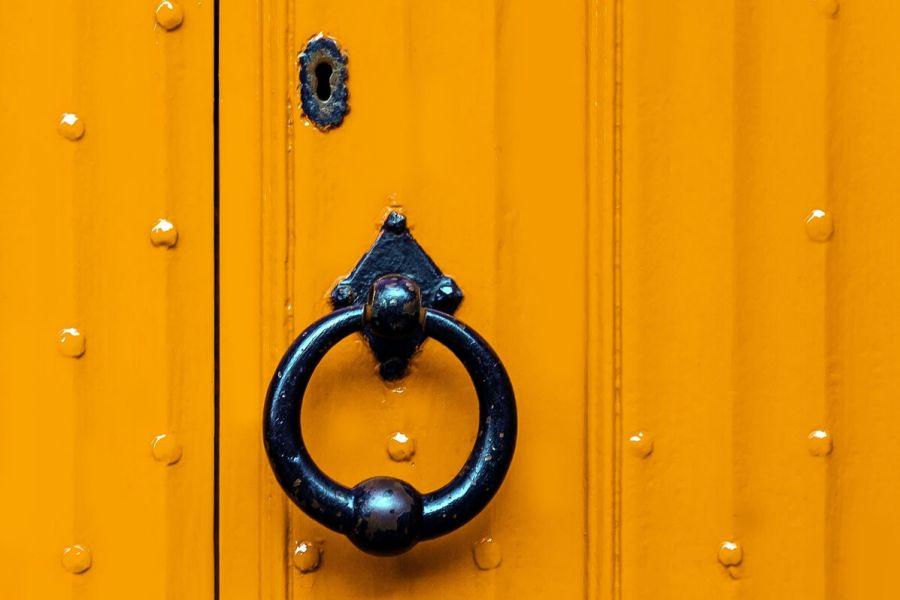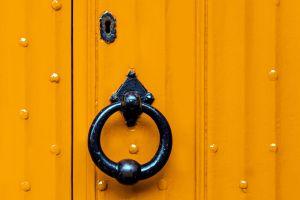 In October, almost 7% of visits (n.b. – not visitors), or 2.1 million, to Binance.com were from the US, according to Similarweb data. It was the second-biggest group of visitors, only after Russia. The website was visited more than 31 million times in October in total, or 12% less than in September.
Top 5 countries by visits to Binance.com in October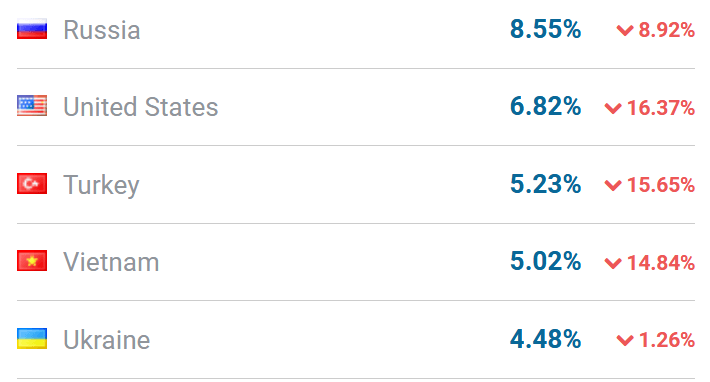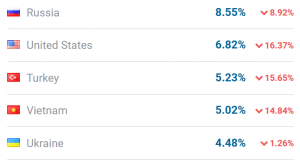 Meanwhile, now Binance has reportedly started blocking the United States-based clients from accessing Binance.com, giving them a 90-day deadline to withdraw all their funds. First reported by The Block, the exchange will reportedly no longer depend on users clicking to confirm that they are not from the US when making an account, but will instead block all US residents based on their IP addresses. Among their options, these users can move to the Binance.US platform.
As Cryptonews.com reported back in March this year, alleged users from the US had been reporting for months that they could trade on the Binance.com platform after it was meant to be closed for them, some of them saying that they were using a virtual private network (VPN) to do so. Back then, Binance did not comment on this specific matter.
The Account of Dorian Doe
Meanwhile, a person who wished to stay anonymous and go by the name Dorian has contacted Cryptonews.com, claiming to be a US citizen, living in San Diego, California – and that he's still able to use Binance.com. Dorian has shared screenshots of his account as evidence that he is able to log in, the last of which was on November 10, at 8:25 UTC.
According to Dorian, he used Binance.US shortly, and he has been a Binance.com user since July 2020, when he discovered that he was able to create an account there. "I was kinda surprised that I could trade on Binance because I had read something about only being able to trade on Binance.us [because] I was in the states. But once I set up a Binance.com account I assumed they had changed that," he said.
Dorian further said he had confirmed that he was from the US when setting up an account on Binance.com, though he claims he can't remember the details. Per him, Binance never contacted him in any way about accessing Binance.com from the US, he was not directed to Binance.US, and was in no way prevented from accessing Binance.com.
Until now, that is.
While Dorian alleges that he is still able to access his existing Binance.com account, he said he was unable to create a new one yesterday, but was instead directed to Binance.US – which he claims did not happen in July this year.
He further stated that he does not personally know anybody else in this situation, and that he's not using a VPN to access Binance.com. He also said that he knows very little about know-your-customer (KYC) procedures, so he wondered if the exchange "broke kyc" or if he was "in trouble."
Binance told Cryptonews.com that a "user cannot pass KYC on Binance.com if he/she is a US citizen. Our system doesn't allow approval of US KYC docs."
In either case, this is a sensitive time for crypto exchanges, regulation-wise. Governments across the world, the US included, are hard at work formulating crypto regulation frameworks, and centralized exchanges might be treading carefully so as not to step on any regulatory toes in an uncertain environment. As reported just this October, three owners of BitMEX and five related companies have been charged with operating an unregistered trading platform and violating multiple regulations in the US, facing years in prison.
____
Learn more:
Binance Shoots Itself In The Foot Amid Regulatory Scrutiny On Exchanges
Crypto Regulation in 2021: The Piecemeal Approach & New Winds
---