Billionaire Novogratz: Long Gold, Euro, Bitcoin as 'Clearest Trades' Amid Potential Credit Crunch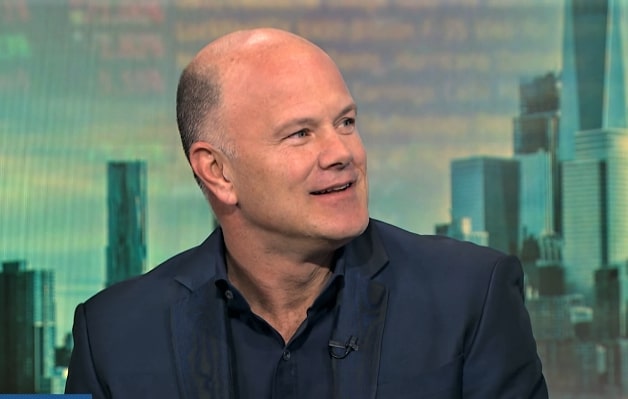 Bitcoin and Ethereum, along with gold and the euro, will outperform other investments as the US Federal Reserve (Fed) starts easing its interest-rate increases, argued Michael Novogratz, the founder of the US-based crypto financial services firm Galaxy Digital Holdings.
According to Novogratz, a string of recent regional bank failures may lead to a potential credit crunch, resulting in lenders taking on fewer borrowers and the economy slowing down.
In response, Novogratz said to Bloomberg that the Fed would move to cut interest rates more aggressively than expected.
"The clearest trades have been and will continue to be long gold, long the euro, long Bitcoin, long Ethereum — these assets that should do well with the Fed stopping hiking and then cutting."
Per Bloomberg, citing minutes of a March 21-22 meeting, the Fed stated it would keep an eye out for a potential credit crunch to slow the economy further.
Also, following the bank collapses, it said it scaled back expectations for rate hikes this year.
Novogratz argued that the first lowering of borrowing costs may come by the end of this year. And should the rates drop, BTC would be in a "sweet spot."
Given that the price of BTC reached $30,000 this week - for the first time since crypto companies started crashing in June last year - the coin "had a huge run," said the Galaxy Digital founder.
And there may be higher levels to reach still.
"We can consolidate here before moving towards $40,000, as long as the Fed plays out the way I think it's gonna play out," Novogratz said.
A large uncertainty looms
It is still unclear how one major event will affect crypto markets: the way in which the US regulators deal with the major crypto exchange Binance.
Novogratz noted that the US Commodity Futures Trading Commission (CFTC) sued Binance, but said that,
"My hope, and my bias, is that they will negotiate a very large fine for KYC [know your customer rule] mistakes that Binance made in the past, and Binance would pay their fines and move on.
Novogratz previously "endorsed" the exchange, saying that the industry and its participants need it.
Binance has a "giant percentage of the liquidity," he said, and CEO Changpeng Zhao (CZ) has always been focused on customer service.
Therefore, CZ has got "a very loyal, giant retail following that believe[s] in our ecosystem. We need those guys. [...] We need CZ to succeed," stressed Novogratz.
As reported earlier this month, Binance lost a significant share of its total trading volumes since ending its zero fees on Bitcoin pairs and in the wake of the CFTC's lawsuit against the firm.
And it's not only the CFTC. The Securities and Exchange Commission (SEC) is also actively working on tightening the rope around the crypto industry.
Novogratz said, however, that while the US keeps on cracking down on this industry, other regions in the world are aiming for crypto-friendly regulations, looking to become crypto hubs.
He added that Galaxy recently hired six more people for its Hong Kong office.
____
Learn more:
- Billionaire Mike Novogratz's Crypto Firm Announces $1 Billion Loss – Here's What Happened
- Crypto Boss Mike Novogratz Says Its Time to Cut Costs and Survive This 'Transition Period'

- Binance Crypto Exchange Accused of Allowing U.S. Firms to Circumvent Derivatives Trading Ban – What's Going On?
- As the CFTC and SEC Crackdown on Crypto, Some Experts Believe the Regulatory Teardown Has Just Started – Here's Why

- 22 Ways to Earn Crypto on Binance
- How to Choose a Cryptocurrency Exchange?
---