Best Crypto To Buy Trending Today: CEL, RVN, ETC, XTZ, LINK, ZEC, ADA, 1INCH, DOGE, DASH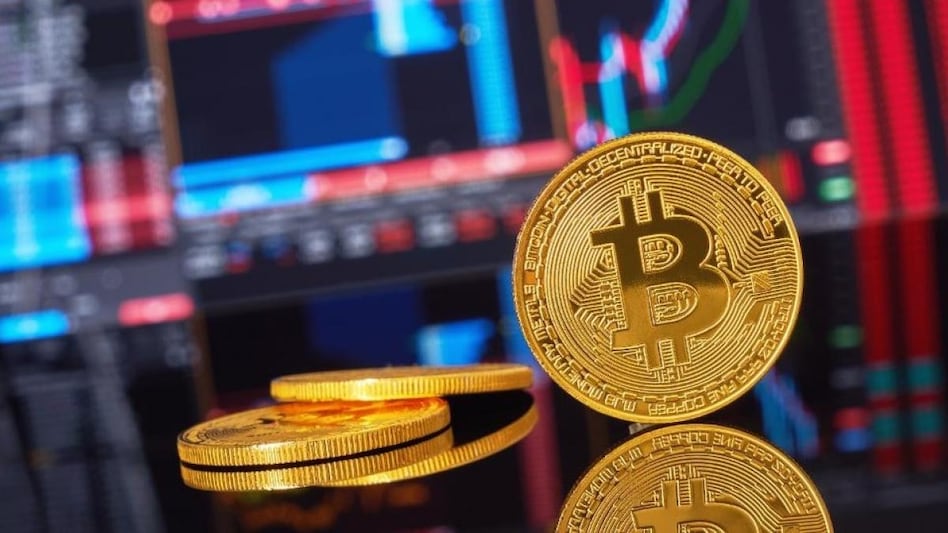 Although coin prices have only been recovering slowly, it appears that the market downturn could be nearing an end - especially since the traditional economy is beginning to improve.
Several assets are currently trending upwards and could present excellent buy opportunities. This article will explore some of the best trending coins to buy right now.
Celsius (CEL)
Celsius is the first coin on our list of the best trending coins to buy right now. For months, the crypto lending platform has been in the news as one of the major platforms impacted by the market downturn and the liquidation of the crypto hedge fund Three Arrows Capital.
Nonetheless, Celsius is not done. The company's executives announced a new plan to restructure and focus more on custody earlier this month. The launch of Kelvin, a new custody platform that will store users' coins and charge transaction fees, is central to the new plan.
The platform's native token, CEL, is currently trading at $1.93, up 9.93% in the last 24 hours.
Ravencoin (RVN)
Ravencoin is a peer-to-peer blockchain that allows assets to be transferred from one party to another. The platform uses the Proof-of-Work (PoW) mining algorithm, and its RVN token, like Bitcoin, has a 1 million coin limit.
The price of RVN has risen dramatically in recent days. Market participants believe that miners are looking for alternatives to the Ethereum blockchain, which recently completed its Proof-of-Stake transition (PoS).
However, the addition of RVN perpetual futures on FTX indicates that more inventors are ready to buy and trade Ravencoin. RVN is currently trading at $0.063, down 6.23% on the last day. However, the coin has gained 85% in the last week.
Ethereum Classic (ETC)
Ethereum Classic is the original Ethereum blockchain's first and only hard fork. The asset, which some regard as ETH's less accomplished counterpart, appears to be on a roll, with its price increasing by 6.89% in the last 24 hours.
The rise in ETC appears to be due to an increase in miners migrating to the Ethereum Classic blockchain. Data indicates that the blockchain's hashrate reached an all-time high of 65.49 terahashes per second (TH/s) on Wednesday, indicating an influx of miners and investors looking to buy Ethereum Classic.
So far, the Merge appears to favor ECH over ETH.
Tezos (XTZ)
XTZ is the next best trending coin to buy right now. The token is the native token for Tezos, an open-source platform that describes itself as a self-improving blockchain.
XTZ is currently trading at $1.55, up 0.16% in the last 24 hours. Investors appear to be gearing up to buy Tezos after the blockchain company partnered with Estonian-based art startup Kanvas to launch non-fungible Tezos tokens (NFTs).
Chainlink (LINK)
Chainlink is a well-known blockchain oracle - it connects blockchains to external sources of information that they require to function. It is arguably the market's most popular oracle, and its LINK token has become one of the market's most valuable coins.
Currently, it appears that traders with other assets are looking to buy Chainlink. According to data, Chainlink is now one of the top ten smart contracts used by Ethereum whales. As the platform grows in popularity, more investors may want to purchase LINK.
The LINK price has risen by 1.08% in the last 24 hours to $7.32.
ZCash (ZEC)
Zcash is an intriguing asset that has gained popularity due to its ability to maintain transaction privacy and anonymity. The asset is currently trading at $60.97, a 2.48% increase in the last 24 hours.
ZCash has maintained investor interest due to its emphasis on privacy. With anonymity being a major requirement for investors, the asset is expected to see further gains when the market flips bullish.
Cardano (ADA)
ADA is one of the market's most popular coins. The digital asset, which underpins the Cardano blockchain, has been in the news for quite some time as investors await the Vasil hard fork.
Vasil is expected to be Cardano's most significant hard fork since Alonzo, which was implemented a little more than a year ago. After months of delays, the hard fork is expected later this month. Many investors will buy Cardano in anticipation of future gains.
ADA currently trades at $0.47, up by 0.27% in the past 24 hours.
1inch (1INCH)
In the DeFi space, 1inch is an intriguing player. The platform functions as a DEX aggregator, scouring various decentralized exchanges for the best rates for traders.
Its 1INCH token is currently trading at $0.61, a 0.71% decrease in the last 24 hours.
Investors appear to be interested in purchasing 1inch following the platform's developers' announcement of a plan to reward users of the Optimism scaling solution. The aggregator plans to airdrop 300,000 OP tokens to these users, with nearly 4,000 wallets already selected.
Dogecoin (DOGE)
Dogecoin, the leading meme coin, is a constantly trending asset. DOGE is never far from the trending circles, whether it is a show of support from the Dogecoin community or a tweet from Elon Musk.
The crypto asset is currently trading at $0.060, down 0.705 in the last 24 hours. However, investors continue to buy Dogecoin in anticipation of a future rally. Also, Tesla recently released the Cyberwhistle, a collectible on its official store that can only be purchased with DOGE.
Dash (DASH)
Rounding up our list of the best trending coins to buy is DASH - a digital asset that focuses on processing payments across borders.
Dash is one of the most widely recognized and well-established cryptocurrencies. It has undergone numerous transformations while maintaining its dynamic nature. This makes Dash one of the best trending coins to buy.
InstantSend, Dash's most notable component, enables immediate transaction confirmation. Several digital assets don't possess this feature because a specific number of blocks must pass before a transaction can be validated.
DASH currently trades at $44.64. The crypto asset's price has been trading sideways in the past 24 hours.
Another of the most trending cryptocurrency assets today is Tamadoge which has sold out 90% of its presale due to high demand and recently been featured on CNBC.
---