Best Crypto to Buy Today 23 December – FGHT, LUNC, D2T, DOGE, CCHG
Disclosure: Crypto is a high-risk asset class. This article is provided for informational purposes and does not constitute investment advice. By using this website, you agree to our terms and conditions. We may utilise affiliate links within our content, and receive commission.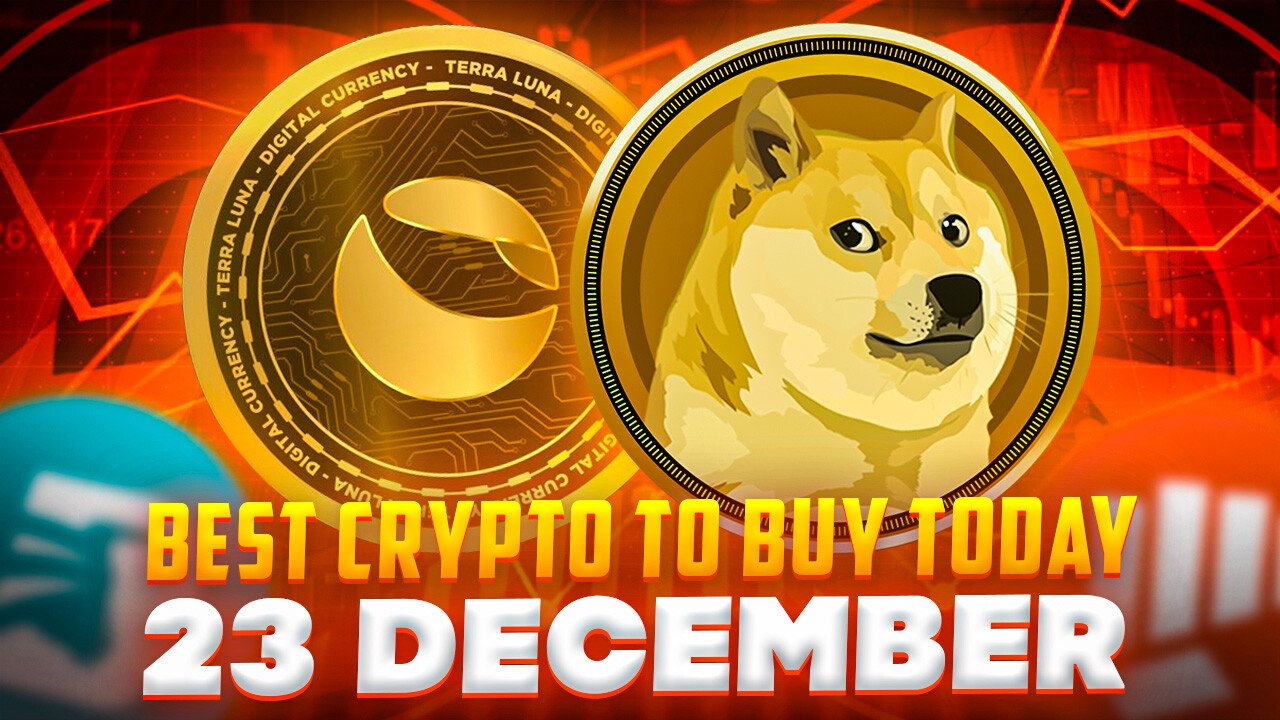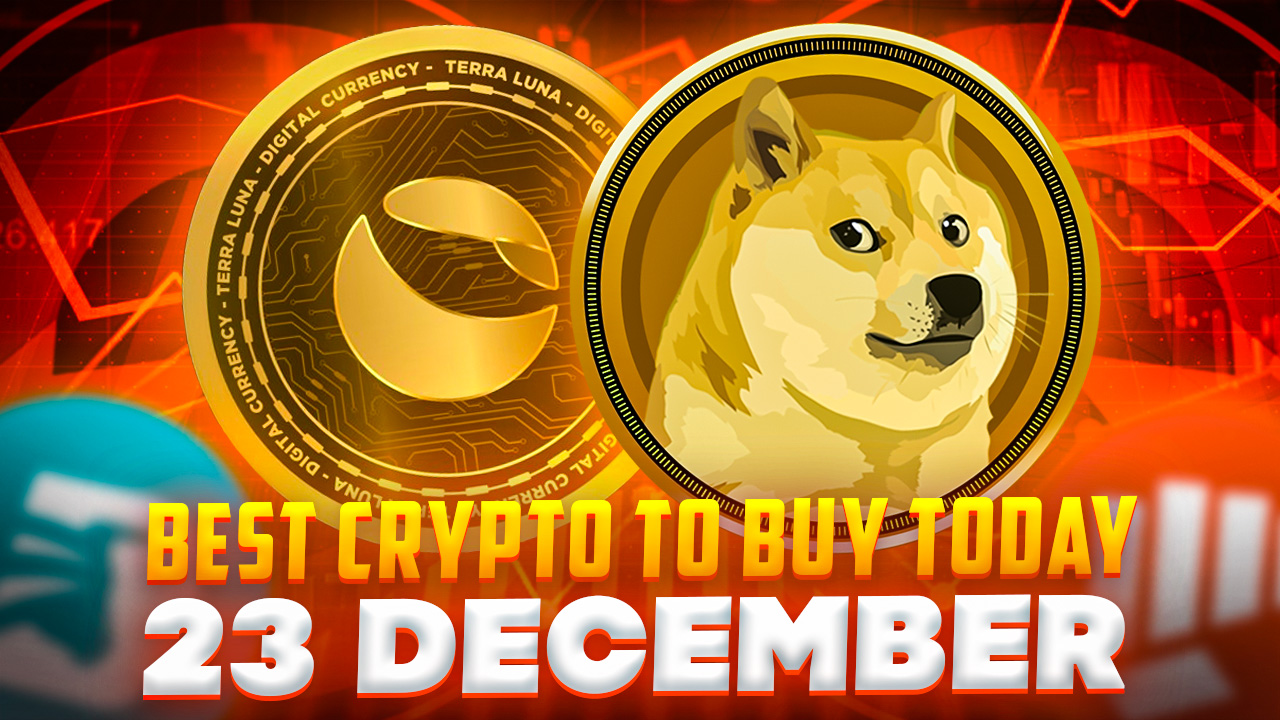 The cryptocurrency market is flat today, with its total cap of $847 billion unchanged in 24 hours but down by 4% in a week.
Despite the overall market being down, a number of coins have bucked the trend by posting gains today. Meanwhile, various new altcoins have recently opened their presales, providing early investors with the opportunity of making some market-beating gains once they list on exchanges for the first time.
Here are the coins worth keeping an eye on today.
FightOut (FGHT)
Running on Ethereum, FightOut (FGHT) is a move-to-earn fitness app that combines real-life workouts with Web3. Set to go live in the second quarter of next year, it aims to compete with the likes of STEPN and Sweatcoin, yet rather than simply rewarding steps a user takes, it will reward a much wider variety of workouts, including boxing, weightlifting and yoga.
Don't miss your opportunity to get in early! 🙌

We are offering early adopters up to a 50% bonus for a limited time only!

Join the presale now before stage 2 price increases to $0.0333! ⬇️https://t.co/xwthuHJbBG pic.twitter.com/X2cREHjeDr

— Fight Out (@FightOut_) December 22, 2022
Launched last week, FightOut's token sale has already raised over $2.3 million, with its price set at $1 for 60.06 FGHT tokens. The sale has been allocated 60% of FGHT's total maximum supply, which is capped at 10 billion, with the remaining 40% will going towards exchange liquidity and rewards and development.
Investors can participate in the sale by visiting FightOut's website and connecting their WalletConnect or MetaMask wallets, with participants able to use either ETH or USDT to buy FGHT.
As an added incentive, the token sale is currently offering bonuses of up to 50% for early investors, enabling them to get even more value.
Looking at FightOut's fundamentals, it will combine its fitness app with real-world workout sessions, with its whitepaper explaining that it will open up to 20 of its own gyms worldwide, while also partnering with various existing gyms.
On top of this, FightOut will have a strong social element, enabling users to post status updates, comment on posts, share achievements, and more. It also plans to expand into staking, NFTs and the metaverse, making it one of the most ambitious new projects in the cryptocurrency ecosystem.

Visit FightOut Now
Terra Luna Classic (LUNC)
LUNC has risen by 0.5% in the last 24 hours, moving up to $0.00013848. This represents a 14% decline in a week and a 20% fall in a fortnight, with the altcoin also having sunk 14% in a month.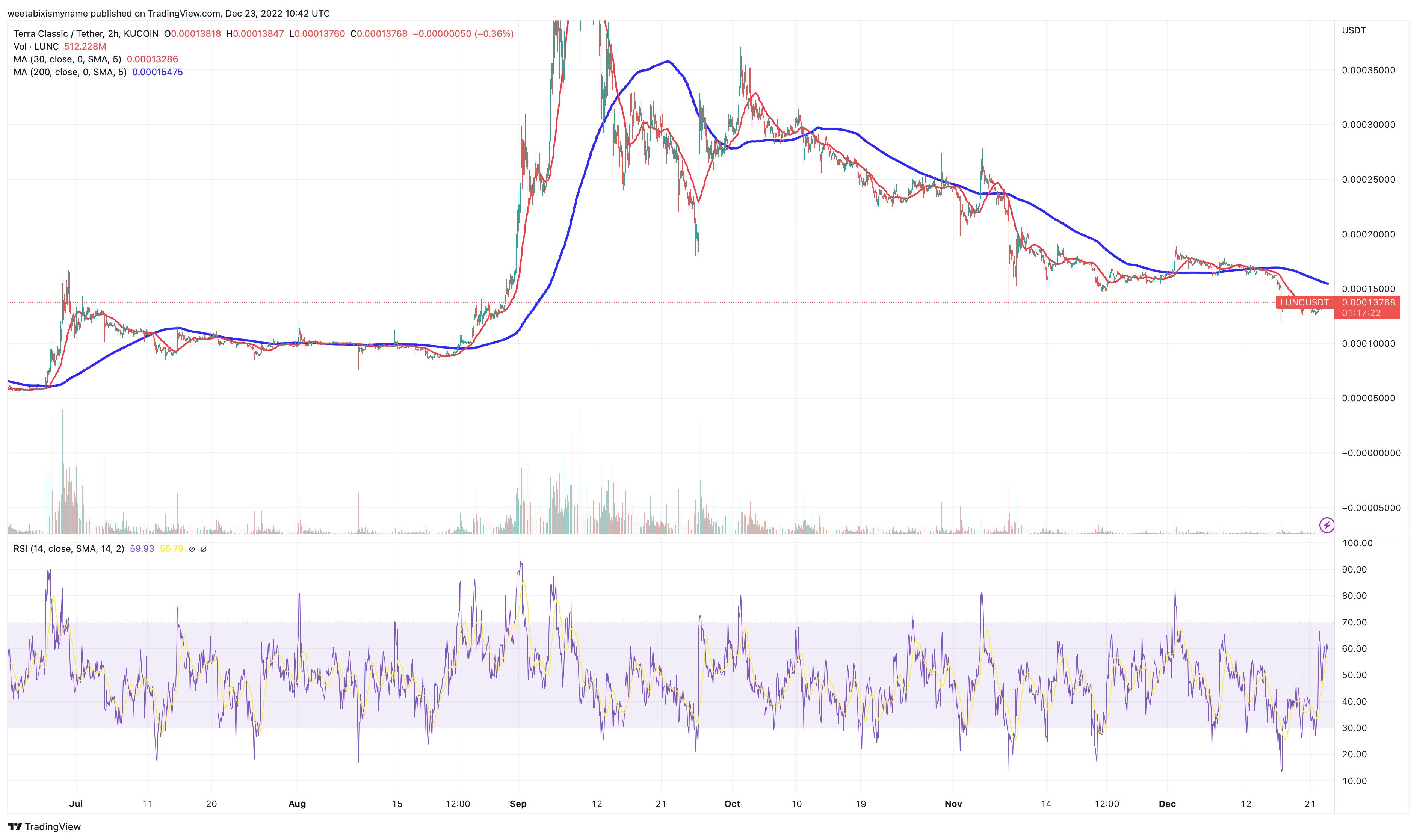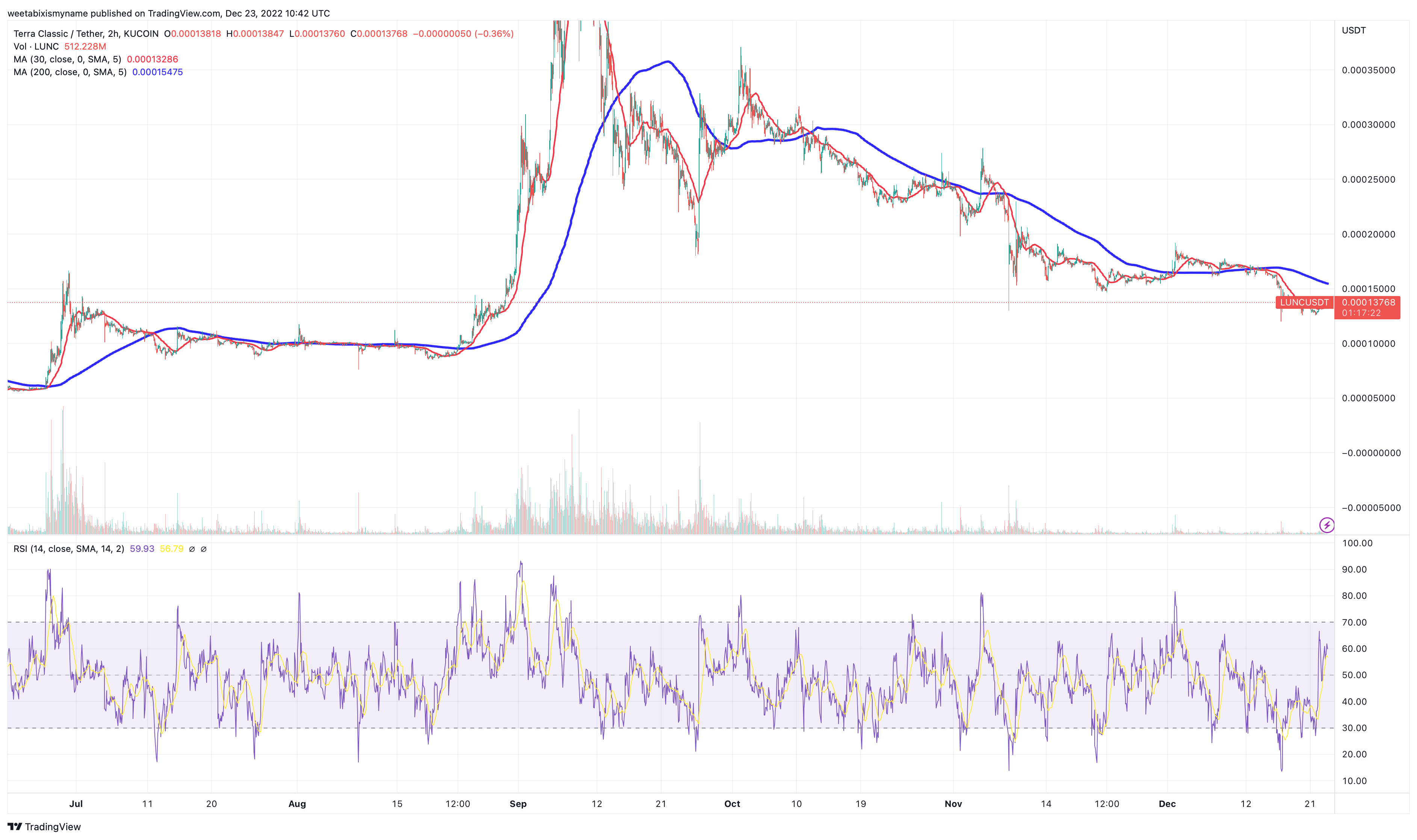 Despite recent falls, LUNC's indicators suggest that a weekend rally may be on the cards. Its 30-day moving average (red) has been below its 200-day average (blue) for over a week, yet the fact that its relative strength index (purple) has just shot above 60 suggests a turnaround.
The main reason for this increase in momentum is that the Terra Luna Classic community is voting on a new proposal, which would reverse a decision to send 50% of all LUNC burns to a community development pool. So far, 79% of all validators have voted 'yes' on the proposal, meaning it will almost certainly pass.
I hope we get some more YES to Repeal Proposal 10983 (11111) and we pass it. $lunc is unstoppable 🌕❤️ #lunc #luncarmy #LUNCcommunity pic.twitter.com/eZjhm0rsT6

— ALAN 😎 (@alanciano77) December 23, 2022
In turn, this means that more (rather than less) LUNC will be burned over the coming weeks and months, with the total burn count now standing at 36.43 billion.
Of course, this is only a fraction of the 6.87 trillion LUNC currently in circulation, but with the total steadily increasing every month – and with incoming plans and proposals to increase it further – the altcoin's supply will shrink over time, leading to higher prices if current demand continues.
Dash 2 Trade (D2T)
Another new Ethereum-based platform, Dash 2 Trade is a trading intelligence app that provides investors with real-time analytics and social trading data, helping them to stay ahead of the cryptocurrency market and make better investment decisions.
☀HEY #INVESTORS ☀#D2T offers a strategy builder and social trading tools that make #trading and adopting new strategies easier than ever.

Invest in the future of trading now – it's worth it! ⬇️https://t.co/ExvBBjKIU6 pic.twitter.com/4K7EwdwuOm

— Dash 2 Trade (@dash2_trade) December 21, 2022
The sale of its D2T token has raised over $10.5 million and is now in its final stage, which is due to end in 13 days. From there, D2T will welcome its first listings from January 11, with BitMart, Changelly Pro and LBANK Exchange being the first exchanges to confirm support for the new token.
What makes Dash 2 Trade exciting is that it will include pretty much every resource a trader will need to give themselves the best possible chance of profiting from the cryptocurrency market. This includes social sentiment metrics, on-chain analysis, trading signals, strategy-building tools, news feeds, exclusive presale access, and new listing alerts, while more features will follow later in 2023.

With Dash 2 Trade due to launch in the first quarter of next year, and with the platform's Twitter account already attracting over 34,000 followers, it's in a strong position to enjoy considerable growth as crypto steadily returns to more bullish conditions.
Dogecoin (DOGE)
DOGE has risen by 5.5% in the past 24 hours, following a new listing on Bitstamp. Despite rising to $0.078220, it remains down by 7% in the past week and by 20% in the last 14 days.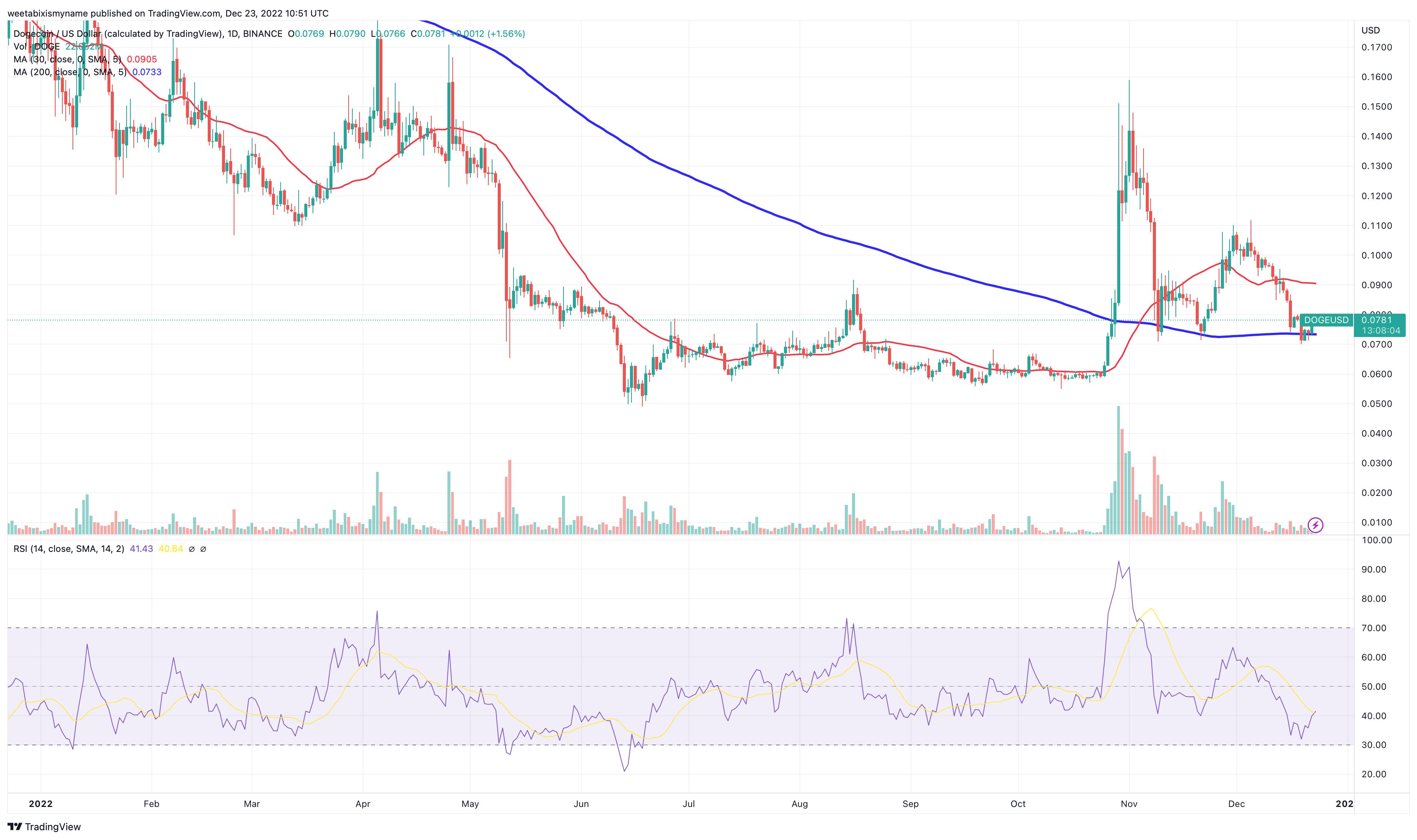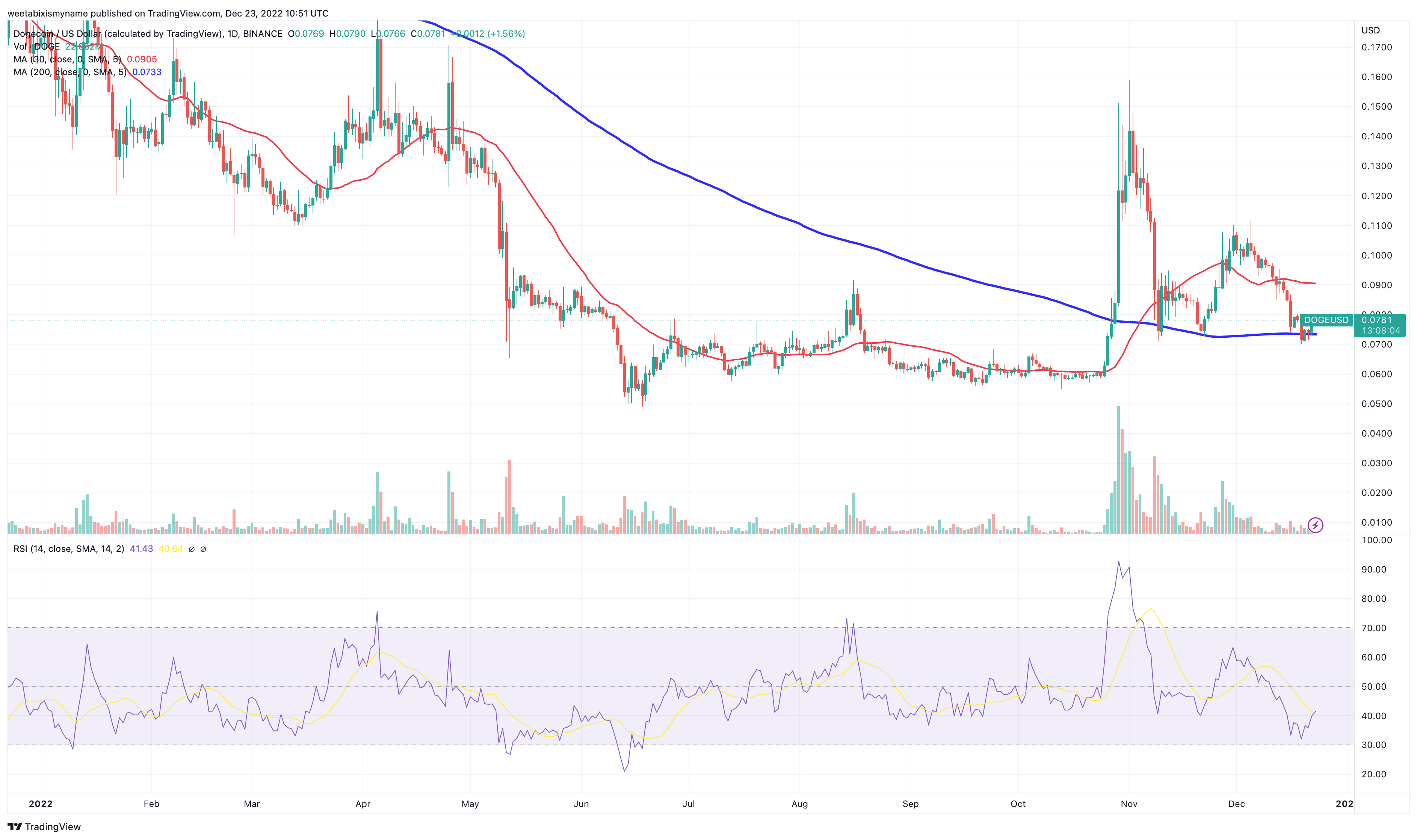 DOGE's indicators suggest that it's on the cusp of a short-term rally, with its RSI beginning to rise up from 30, which indicated that it had been oversold.
We've listed $DOGE (Dogecoin) for our customers. Much wow!

Buy and sell with no trading fees up to $1,000 over the past 30 days.

Learn more: https://t.co/PashIZnTzY pic.twitter.com/eqdEKkgm4j

— Bitstamp (@Bitstamp) December 22, 2022
As stated above, Bitstamp's listing of DOGE is the main reason why it's rallying today. The altcoin is also compensating for falls earlier in the week, which came when Elon Musk announced he would be stepping down as CEO, once a new CEO has been hired.
I will resign as CEO as soon as I find someone foolish enough to take the job! After that, I will just run the software & servers teams.

— Elon Musk (@elonmusk) December 21, 2022
Musk's decision is damaging for DOGE insofar as it potentially reduces the probability of Twitter introducing dogecoin payments of some kind. However, Musk will remain the social network's owner, while he'll also oversee its software and server teams, so there remains some chance of DOGE payments or tipping somewhere down the line.
If so, expect DOGE to rally big, easily leaving behind its current price and perhaps returning to levels it hasn't seen since the start of 2022.
C+Charge (CCHG)
With the overarching aim of widening access to carbon credits, C+Charge (CCHG) is a new peer-to-peer payment system for electric vehicle (EV) charging stations.
It has recently launched the presale for its native CCHG token, which will be used by its users to pay to charge their EV vehicles and its stations.
👏 Our solution is purpose-built for all commercial settings

With one app, #EVs drivers and charging station owners can actively control their charging experience and optimize the earnings 📱😎

Join the presale now! ⬇️https://t.co/ixe18bPqzI

— C+Charge (@C_Charge_Token) December 22, 2022
The CCHG token sale will have four stages in total, with the current first stage selling at a price of $0.01300. This will then eventually rise to a final sale price of $0.02350, meaning that CCHG will effectively gain by 80% even before it lists.
CCHG will have a total supply of 1 billion, with 40% of this supply allocated to the sale. With no vesting period for the presale, early investors will be able to book profits as soon as the coin lists on exchanges in the New year.
Interestingly, C+Charge will reward users with carbon credits for charging their EVs at its stations, with these credits will be provided in the form of the platform's Goodness Native Token (GNT). Such credits can also be tokenized as NFTs, providing further scope for benefitting from simply using the platform's network of stations.
This network has already begun growing, with C+Charge already signing a deal with Perfect Solutions Turkey, a deal which will add 20% of the EV chargers in Turkey to its network. This stands as a strong statement of intent from C+Charge, which looks primed to grow strongly in the coming months and years.
---