Best Crypto to Buy Today 22 November – D2T, TRX, TARO, APE, IMPT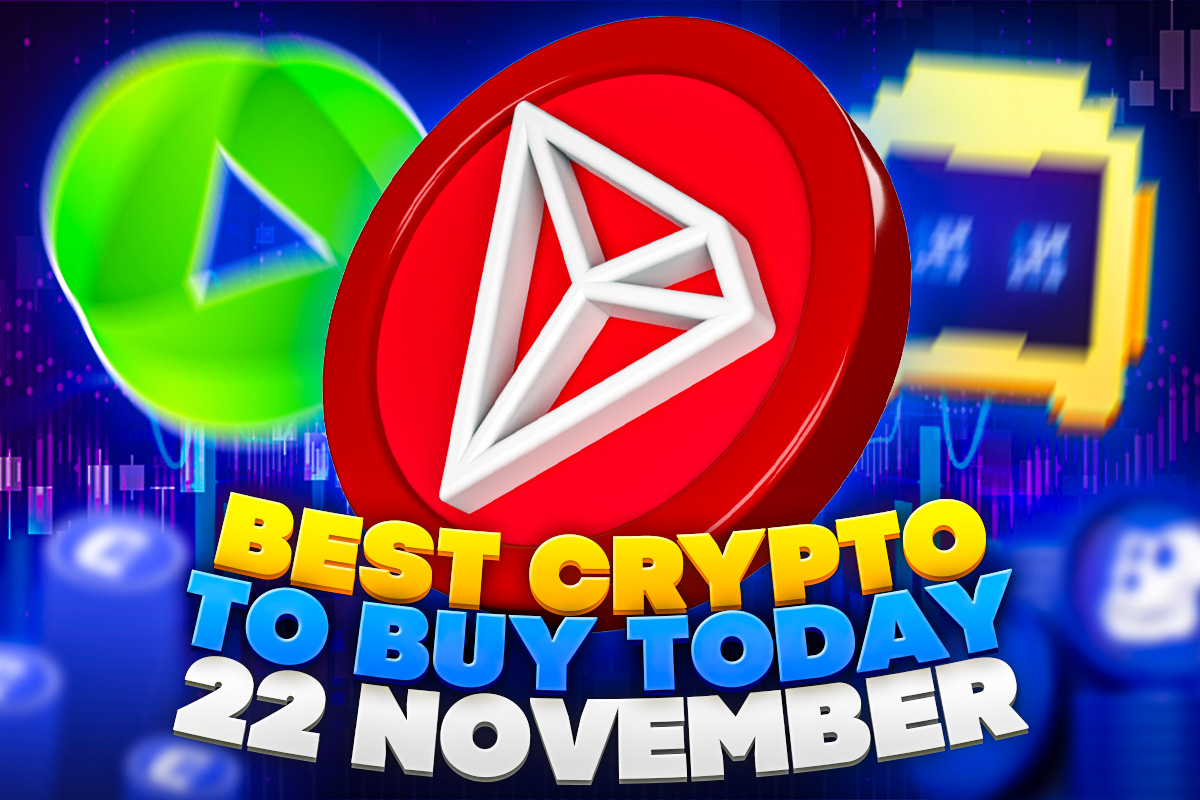 The cryptocurrency market is gradually recovering from the impact of the FTX hacker moved assets and triggered a weekend sell-off that extended to Monday. Analysts feared that major assets like Bitcoin and Ethereum would continue dumping, especially if the FTX drainer decided to offload his holdings. Interest from whales is much-needed now, with Bitcoin price hopping above $16,000.
Tron (TRX) is still in the red, but technicals confirm that a rebound is on the horizon. ApeCoin price is among the biggest gainers on Tuesday after ticking up 7.72% to trade at $3.25. New crypto projects like Dash 2 Trade (D2T), RobotEra (TARO) and IMPT could provide investors with the quickest escape from the 2022 bear market run.
FTX seeks indemnity for unidentified individuals as it pushes for asset recovery
The defunct FTX exchange is seeking indemnification for asset protection efforts, according to court documents seen by Reuters on Tuesday. Some individuals will be indemnified but will remain anonymous.
According to the fallen exchange, efforts toward indemnification must be kept private, especially with cyber attackers becoming more aggressive.
The crypto industry appears to be shooting into the dark as it attempts to rebuild from the FTX debacle. Some experts like Robert Kiyosaki, the author of the popular finance book, "Rich Dad Poor Dad," reckon that although the FTX collapse has set the crypto space many years back, its future is still bright. Kiyosaki is bullish on Bitcoin and owns Ethereum.
Dash 2 Trade (D2T)
Dash 2 Trade is a revolutionary cryptocurrency ecosystem powered by the tax-less D2T token launching as an ERC-20 token on the proof-of-stake (PoS) Ethereum network. With this token, users can access a crypto on-chain analytics platform, signals and other premium trading features.
Your trading and investment journey will be supported fully by the Dash 2 Trade protocol, with access to a social trading environment where users can share and actualize different approaches to the market.
Dash 2 Trader encourages progressive investment by enabling the creation and testing of trading strategies. The platform also incorporates technical signals like moving averages, bands and volume indicators to help traders make informed decisions while improving their risk management skills.
Visit Dash 2 Trade Presale Now
TRX price inches closer to a bullish rebound as total number of accounts on Tron hit 120M
Tron price bounced back from support at $0.0445 after being extremely oversold. The decentralized autonomous organization (DAO) token slowed down upon brushing shoulders with $0.0530. The price correction coincided with a general crypto market sell-off triggered by the FTX drainer on Sunday.
Tron price now trades at $0.0504 while holding firmly to support at $0.05. If defended at all costs, this support will encourage investors to have confidence in a buy signal recently presented by the TD Sequential indicator in the form of a red nine candlestick.
According to a weekly network report, the TRX ecosystem's growth has kept up despite the pullback in price. Over the last seven days, the total number of accounts on Tron crossed the 120M mark, while transactions on the protocol hit 4.24 billion. This is positive for Tron price as it eyes recovery to $0.1.
RobotEra (TARO)
RobotEra is the best metaverse crypto project to buy today because of its close similarities to the well-known Sandbox crypto project. The protocol will bring up a metaverse with various assets as part of the world.
The RobotEra team has started by selling the native token TARO, which will power the ecosystem's economy. In subsequent steps, the best metaverse crypto project will allow users to buy land and Robot characters as NFTs.
In-world transactions will be made possible via TARO, where the platform users will pay for services and participate in activities like games and community events.
TARO's presale is underway and selling for $0.020. Within the first three weeks of the presale, the team has raised over $176,000. The price will, however, increase to $0.025 in the next stage.
Why ApeCoin price must hold firmly onto this crucial support
ApeCoin tapped into a massive demand area that has been tested severally over the last three weeks – between $2.75 and $2.85. As the price jumped to a new weekly high at $3.26, the Moving Average Convergence Divergence (MACD) indicator crossed into the positive territory (above 0.00), confirming a long-standing buy signal.
APE also crossed above a key falling trend line before running into resistance at $3.26. Support provided by the trend is necessary for a prolonged bullish outlook in ApeCoin.
In the event of a retracement, APE will seek support at the 50-day EMA (in red) at $3.12 before bears consider extending the leg to retest the demand area between $2.75 and $2.85.
IMPT
IMPT is another promising presale – a green coin that can help with portfolio diversification. IMPT taps the Ethereum proof-of-stake (PoW) and is suitable for individuals who want to reduce their carbon footprint.
IMPT allows customers to purchase carbon credits while conducting their normal business as global shoppers. In general, IMPT links users to hundreds of important environmental projects from across the world, to lower carbon emissions to protect planet earth from climate change.
IMPT is considered the greenest cryptocurrency, ideal for ESG investors. With IMPT, crypto can save the world – and is way better than SolarCoin and Powerledger.
---